Military vets live by a strict moral code forged by adversity and intensive training, both physical and mental.  The intensity of their responsibilities develop them as leaders as well as trust-builders in a short period of time.  Their experiences make them perfect candidates for private sector jobs, according to Ed Hiner, elite Navy SEALs trainer and author of FIRST, FAST, FEARLESS: How to Lead Like a Navy SEAL.  
Here are six qualities of the military vet that translates seamlessly to the workplace:
Character:
Veterans live by a strict warrior ethos bound by virtues like honor, courage, commitment, loyalty, and integrity.  These fundamentals become part of their DNA.  Most employers know that character is the foundation on which all else is built.  Veterans have lived – and some have survived their time on the battlefield – by the very strength of their character.  Their virtues travel with them wherever they go. 
Trust
Trust is the invisible thread that ties everything together in an organization. Trust is also at the base of a veteran's character.  At an early age, service members are placed in situations of great responsibility for America's missions, equipment and often one another's lives.  Trust is critical for mission success. It's like oxygen; everyone notices when it's not there.
Accountability
Excuses are not acceptable.  Service members learn to shoulder authority and assume extreme ownership of the outcome of their missions.  They take pride in their individual accountability, a trait invaluable to accomplish any mission – a trait integral to organizational success.
Teamwork:
The foundation for any elite organization is the ability to work as a team to accomplish the mission, often placing the greater good of the team's success over their own individual goals. Veterans understand that the "secret sauce" of teamwork is sacrificing their own self-interest for the good of mission and the team. 
Leadership - Followership:
Service members at every stage of their military careers are "baptized by fire," and learn leadership early on. From day one each member of the military is given authority over others and are held accountable for them and the success of the mission.  On the flip side of that coin they also learn how to follow.  A leader is nothing without followers - and to be a good follower is as important as being a good leader.  Military people understand this like no other people in society. 
Facing the Enemy
No matter what branch of service, a veteran has faced adversity and discomfort.  Some have faced the ultimate adversity and fought wars.  No matter how difficult the circumstances, service members are required to "keep on gittin-it on."  The heat of the adversity forges a very strong work ethic in each and every veteran.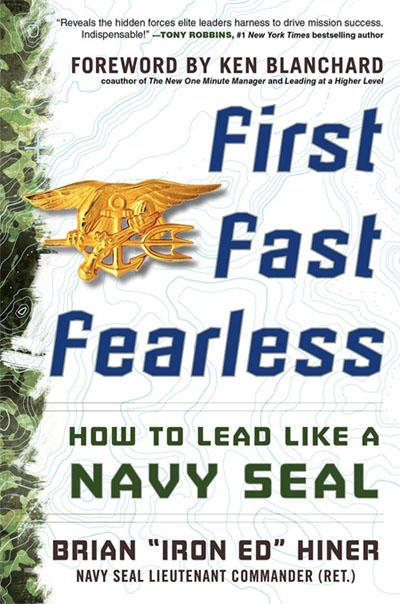 About the Author:
Lieutenant Commander Ed Hiner was a U.S. Navy SEAL for 20 years. During his time in the SEALs, Lieutenant Commander Hiner has been a SEAL instructor, Officer in Charge of SEAL instructors at BUD/S training, Officer in Charge of instruction for all West Coast SEAL Teams, training officer for all SEAL Teams pre-deployment training programs; and training officer for all of Naval Special Warfare Center. He fought in three separate wars, including Iraq and Afghanistan.  He conducted literally hundreds of combat missions and direct actions under live fire, and countless low visibility operations in South America and Asia.  He was a tactical SEAL team member for 12 years with Teams Two, Four and Five.  He was twice awarded the Bronze Start with Valor.  He earned a Master of Science in Executive Leadership from the University of San Diego. He currently serves as a coach and consultant specializing in leadership, team building, mental toughness and personal conflict resolution.  His goal is to help people understand their own fears in order to get past them so they can unleash their human potential and open up the realm of possibilities.  His book on leadership is now available for purchase.