Service members transitioning to the civilian world need to remember three basic things:
You're not married to your military occupation specialty;
The soft skills you learned are your most valuable assets;
You have to be your own drill instructor.
When it comes to your first, second or third post-military job, remember to approach them with your end goals in sight. Treat every job as a brick that's building your financial and career independence.
Also, take stock of the kind of person you are. Be honest; are you a spender or a saver? It's time to get real and get smart with your money. You don't always have to spend money to get the things you need and the things you want.
Here are three practical tips to integrate into your post-military life that will help you own your career choices, rather than having a job that owns you.
Related: Search for Veteran Jobs
1. Getting What You Need or Want Doesn't Always Mean Spending Money.
There are only two ways you can create wealth: Spend less or make more money. When it comes to spending money, follow these simple guidelines to ensure you're not throwing your money away.
Make a list of things you think you will need in the coming year. If possible, always approach spending with a sniper scope, thinking as far out as you can.
This does two things: It allows you to plan for those expenditures, and it allows you to get creative with acquiring the things you need and the things you want. You don't have to live like a monk to attain wealth; just have a plan.
Once you have your list in hand (it's a working document, and you will always be adding and subtracting), start looking for the things you need in places other than retail stories or Amazon.
Scour Craigslist and set up email alerts for the things you need. Also, set up alerts on Facebook Marketplace. Try bartering with people for the things you need, versus paying for them. Do you have something they need? Do you have a skill that you could trade in exchange for the item? If you have to pay, always negotiate the price.
A great site, depending on where you live, is Freecycle (or other variants). Freecycle is a listserv that allows people to give away things they don't need and request items they do.
For example, I love pinball machines and video games. I've always wanted to build a modest collection for a game room in my garage, but arcade and pinball machines are expensive.
I began my search on Craigslist, Facebook Marketplace and Freecycle. I found a guy who was selling Twilight Zone and Star Trek: The Next Generation pinball machines. He wanted $4,500 for the Star Trek machine and $8,000 for the Twilight Zone one.
When I arrived, we got to talking. I discovered he was an engineer at Apple, and I also noticed that he had a collection of classic cars, and I asked him about them. Two of them, a 1967 Cadillac and a 1965 GTO, were not operational. He said that he just didn't have enough time to get them running, and that he'd get around to them "someday."
I told him I was a jet-engine mechanic when I served in the Marines and asked whether he would entertain a trade for the pinball machines to get his cars in running condition again. He said yes. And so we worked out a trade that was fair. I fixed his cars, and the two pinball machines are now in my game room.
While this method may not work in every situation, always look for an opportunity to barter instead of paying cash. When you're looking far enough ahead for what you need and want, it's easier to be in control of how you acquire what's on your wish list.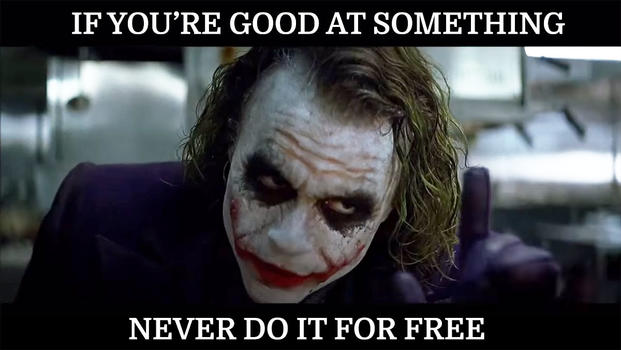 2. Create Your Own Gig
In the film "The Dark Knight," the Joker says, "If you're good at something, never do it for free."
This is great advice, especially for veterans, since they tend to possess a wide range of skills and have a strong work ethic.
Take stock of your assets; this includes your skills, as well as things you own. Do you own a truck? Consider starting a hauling or moving business as a side gig. Are you a good handyman? Consider that as an asset and a potential side gig.
When the subprime mortgage crisis peaked, my wife and I bought the worst house on a busy street, but in one of the best neighborhoods in a prosperous city in Silicon Valley. It took us several years to renovate, build an accessory dwelling unit and become first-time landlords renting out the small one-bedroom cottage behind our main house.
Later, we built a tiny house and turned that into a short-term rental. When our full-time tenant moved out, we added the cottage to our short-term rental business and are now in the process of adding another tiny home to our thriving short-term rental business.
None of this would have happened if we hadn't looked at our property as an asset beyond a place to call home. Make a thorough list of your assets and then consider all the possibilities of how you can leverage those assets to benefit you financially.
3. Your Assets Should Also Include Your Passions.
When it comes to your primary career, try your best to find something that matches your passion and your skill set. If it means going to school for a certification or a degree, do it. If it means applying to an apprenticeship or internship program, do it.
Remember to approach this as a mission to spend the least possible to get what you need. Do your research. A growing number of organizations and schools offer many benefits to veterans outside of the Post 9/11 GI Bill. Take advantage of every free program you can to maximize return on your time and money.
For example, Syracuse University's Institute for Military Families and Veterans offers a wide range of free to low-cost programs for eligible veterans and military family members. Set up as many informational interviews as possible with people in your desired career field so that you can grow your knowledge and network.
Are you interested in the lucrative field of programming? Numerous organizations offer free to low-cost programs for veterans and spouses that can get you the skills you need and the career you want.
If an opportunity doesn't exist, create one. Many veterans are experienced at producing spectacular results with little to no resources. Why should your career and financial future be any different?
Find the Right Veteran Job
Whether you want to polish your resume, find veteran job fairs in your area or connect with employers looking to hire veterans, Military.com can help. Sign up for a free Military.com membership to have job postings, guides and advice, and more delivered directly to your inbox.