There's nothing wrong with enjoying a piping hot cup of Black Rifle or Victory Coffee or owning and loving shirts designed and made by Ranger Up and Inkfidel. But there are so many coffee and shirt brands owned and operated by veterans that it's now become a kind of joke in the military-veteran community. 
That's not a problem -- there's plenty of room for everyone. The problem is when other veteran-made products get overlooked in the shadow of big coffee and big shirt.
In the spirit of helping these products step into the light, here are some products we've personally tested and approved that have nothing to do with either of those things. Now even the well-dressed tea drinker can support veteran businesses.
Stubble & 'Stache Grooming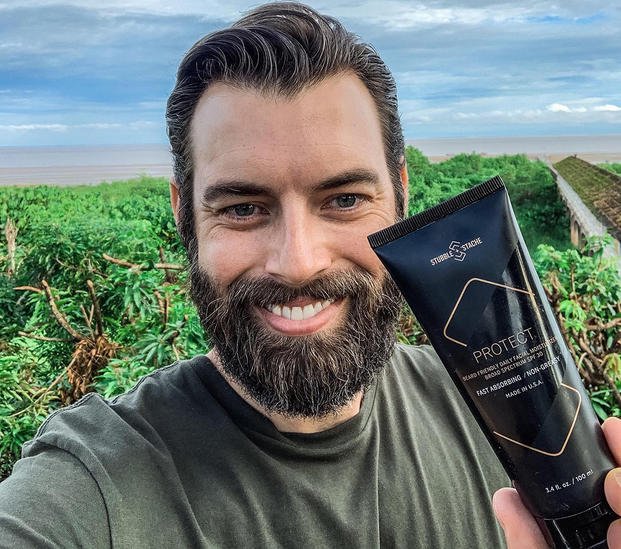 Marine Corps special operations veteran Nicholas Karnaze wanted to honor his friend who was killed in combat -- and what better way to do that than by remembering his good friend's luxurious beard? That's how Stubble & 'Stache was born. These days, Karnaze wants to make a quality product that he can use on his own freedom beard, while giving a portion of the proceeds to charitable organizations that help veterans suffering from "the physical and mental wounds of war." Have no fear if you have no hair, Stubble & 'Stache does skincare and other grooming products as well.
Rakkasan Tea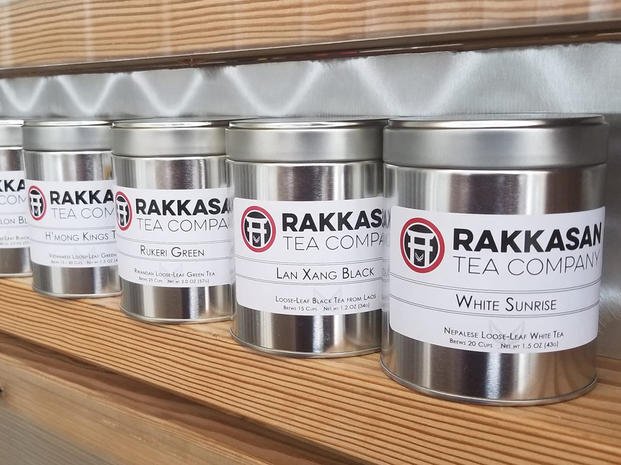 Brandon Friedman founded Rakkasan Tea in 2017 after finding a love for tea while serving in the U.S. Army's 187th Airborne Infantry Regiment -- nicknamed the Rakkasans. Friedman, a commissioned officer, led Rakkasan units into combat in both Iraq and Afghanistan. 
As anyone who has interacted with the population of the Middle East and Central Asia knows, tea is an important part of their culture and it is often offered when meeting with American troops. Friedman, now a certified tea specialist, saw an opportunity to develop post-conflict communities by importing tea and selling it through his company, Rakkasan Tea. You can learn more about the teas and their sources and buy them on the Rakkasan Tea website.  
Pocket Square Heroes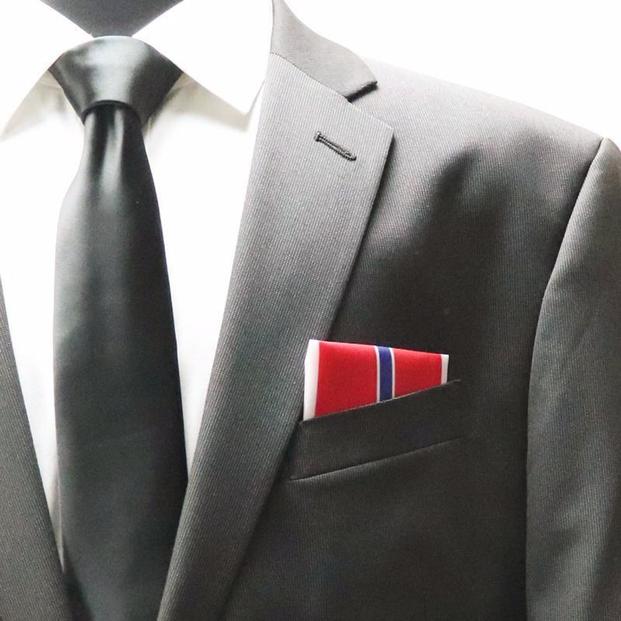 Pocket squares are an oft-forgotten accessory of late. For the uninitiated, a pocket square is a colorful piece of lightweight cloth, often silk, that goes in the breast pocket of a man's suit. It's a purely decorative accessory, not to be confused with a handkerchief, which serves a more practical purpose. A pocket square can subtly upgrade a man's look with minimal effort by adding a simple splash of color. 
Run by Marine veteran Christopher Costa, Pocket Square Heroes designs pocket squares and other accessories using the design of ribbons, flags and branch colors to wear your service or your support for the world to see. Whether you've been wounded in combat, you deployed to Iraq, or you just support veterans, Pocket Square Heroes has an upgrade for your suit.
K-Pop Sauce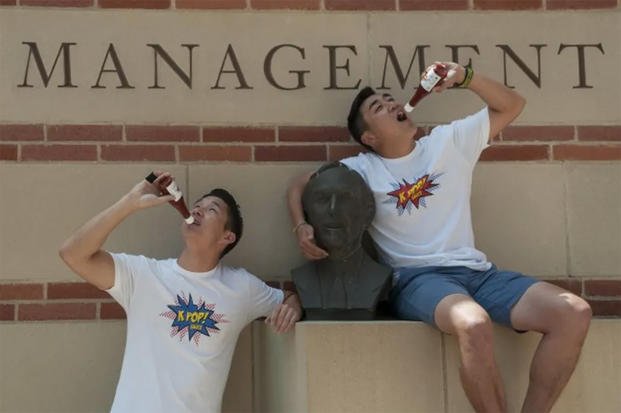 These days, veterans don't need to experience being stationed in South Korea to know the distinctive tang of Korean gochujang sauce, a flavorful paste made from Korean chili peppers. The sweet, spicy zest of KPOP Sauce comes from an old recipe developed from co-founder Theo Lee's grandmother. Along with former Army Ranger Mike Kim, the two sought seed funding through Kickstarter and have now expanded their offerings into other, spicier versions of the sauce, along with a Kimchi Mayo. Still, there's nothing like the original KPOP that launched a food empire. 
Armed Forces Insurance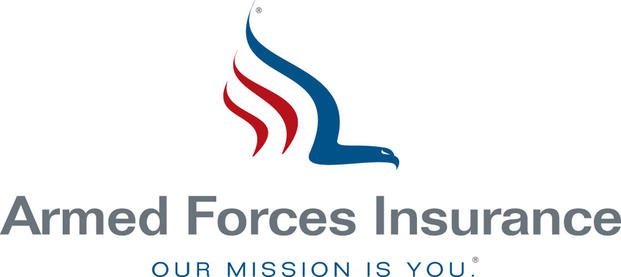 Sure, having delicious sauces, grooming beards, and looking so good we oughta be in Hollywood are great luxuries to have but there are also many more practical needs we all have. Some of those needs are enforced by law. That's what's great about Armed Forces Insurance. AFI was founded by veterans for veterans -- specifically, Civil War veterans. It was formed more than 130 years ago by a cadre of military officers who needed to protect their assets from fire.  Today, it is still run by a cadre of former military members who are dedicated to offering competitive rates on home, renters, auto, and life insurance. And yes, fire is still covered under its home and renters insurance. 
Related: Find Affordable Insurance with Our Comparison Tool
Eight Oaks Distillery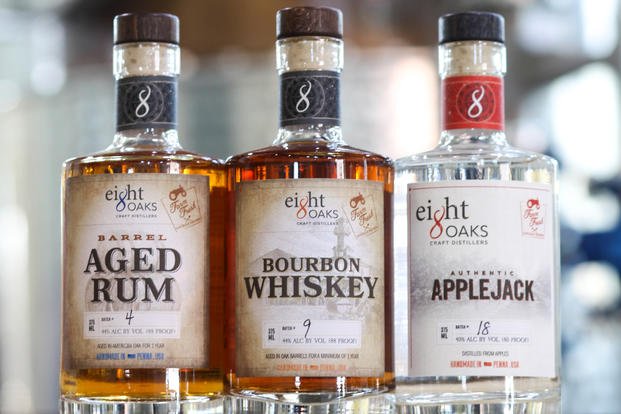 There are a lot of veteran-run, veteran-owned distilleries out there, serving up everything from whiskey to vodka and beyond. What's great about tiny Eight Oaks Distillery is that it's a veteran-owned craft distillery on a farm in rural Pennsylvania, serving up gins, bourbons, ryes, rums and even applejack -- the liquor that won (and maybe helped inspire) the American Revolution. Run by Chad Butters, a retired Army veteran, Eight Oaks has a number of small batch offerings, like agave liquor and aged rums, brewed up just like their forebears used to make, growing the grains for their products right there on the farm.  
Sword & Plough
This chic accessories manufacturer repurposes discarded military surplus materials and turns them into fashionable bags, jewelry, wallets and more for men and women. The company was founded by two daughters of a 30-year Army veteran, one of which was an active duty Army officer. 
Emily Núñez Cavness has since left the Army to work at Sword & Plough with her sister and co-founder Betsy Núñez. Since its inception, Sword & Plough has adopted the mission of ending veteran unemployment, reducing waste and bridging the civilian-military divide. All of the company's communication efforts emphasizes the skills and traits of American military veterans, not to mention selling beautiful accessories that repurpose discarded gear.
Blake Stilwell can be reached at blake.stilwell@military.com
Want to Know More About Post-Military Careers?
Be sure to get the latest news about veteran entrepreneurs, as well as critical info about veterans jobs and all the benefits of service. Subscribe to Military.com and receive customized updates delivered straight to your inbox.