What many transition support programs don't tell separating veterans is that your military experience isn't a golden ticket to post-military employment. So don't count on having the world at your fingertips as you hit the job market.
The truth is that veterans leaving the military -- especially those who served only one enlistment -- are essentially starting over in the job market. If your target career field is the same field you worked in while in the military, you'll probably fare a lot better. The advantage for military personnel is experience, certifications and on-the-job training. But don't expect to get supervisor status right away just because you served.
For everyone else, remember that you're starting over and that you have a lot to learn. Your military experience is an added value to the company, but it's not everything. Work experience counts for a lot, especially if you're aiming for a big paycheck.
Luckily, there are a few careers in which you can take home some serious money right away, even without work experience. The Bureau of Labor Statistics' Occupational Requirements Survey details exactly the kind of education and experience needed for jobs in the United States, and it lists these high-paying jobs you can jump right into, with one big caveat.
The top jobs still require significant education -- and experience will always be preferred by an employer.
1. Pharmacist
Health and dental care rank heavy on the list, which should come as no surprise to anyone who works in the care field. But while you can jump right into many health care jobs, they all require some degree of education or experience -- a lot of which you can get in the military. The median starting salary of a pharmacist is $120,000.
To be a pharmacist, however, you will need a Doctor of Pharmacy degree. The military will train enlisted pharmacy technicians, which is great experience for those going into pharmacy after leaving the service. The military doesn't train full-fledged pharmacists, however, so you'll need to get that degree before getting this job.
2. Nurse Practitioner
Once you learn to be a nurse practitioner, you can start right away with anyone who will hire you. But, like becoming a pharmacist, there's a lot of education to get before you reach this level. Also, you first have to be a nurse.
A nurse practitioner is an Advanced Practice Registered Nurse, which means they have earned a master's degree in nursing or a Doctorate of Nursing Practice. There are also licensing programs to complete along the way. So, despite what the BLS says, while you may have no experience as a nurse practitioner to start, you likely need experience as a nurse. Getting that experience is well worth it, as a nurse practitioner's starting salary is (on average) $110,000.
3. Physical Therapist
This is a list full of health care jobs that require significant education, and being a physical therapist is no different. But with a bachelor's degree and a Doctor of Physical Therapy (DPT) degree, it's easy to get started in the career field. And the starting pay is excellent.
The education and certification required to become a physical therapist varies as well, but physical therapy is different from some of the other health care jobs on the list. Some schools have direct programs for earning both the bachelor's degree and the DPT degree in a specialized, streamlined program of study. For an average starting salary of $88,000 a year, that's worth the effort.
4. College Math Professor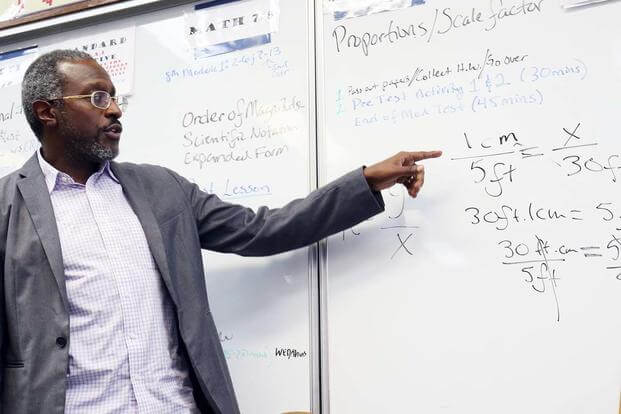 There are few cooler jobs than being a college professor. What better job can there be than working toward not being able to be fired? Tenure aside, there are all kinds of great perks for teaching at America's colleges and universities. Unfortunately, you also have to be on top of your career field and, like the rest of America, science, technology, engineering and mathematics (STEM) careers are the area that needs teachers most.
If your dream of teaching sophomores about war movies isn't working out, fall back on teaching them statistics. It's worth an average starting salary of $87,000.
5. Speech Language Pathologist
This is another career that requires no experience but extensive education. Speech language pathologists have master's degrees, state certification and licenses. There are places that allow you to start working as a speech language pathologist with less education and/or licensing, but it varies by state. The starting salary of speech language pathologists is an average $80,000.
6. Dental Hygienist
This is a job that can pay upward of $75,000 to start, and all that is required is completing hygienist school and getting the required licensing for your state. It's also important to mention that some states and dentists' office will also require at least an associate's degree, but this is a job where you can make good money from the get-go.
7. Police Officer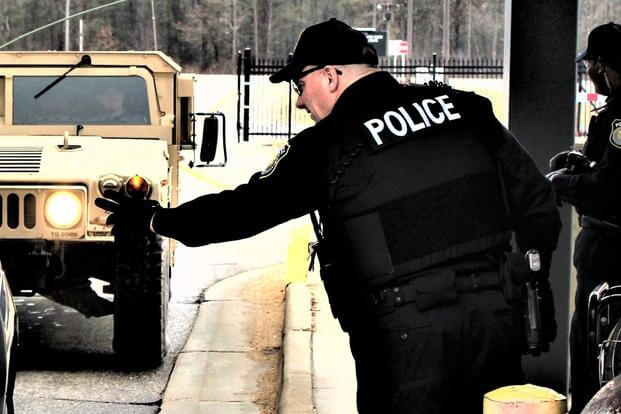 Joining your local police force may not require education beyond a high school diploma, but it may take some chutzpah. Luckily, the police academy will teach you that, along with any other necessary skills you may need before walking a beat.
Just like the military, this is a job where you can learn as you go and gain rank as you gain experience. But also like the military, many localities have education and experience requirements to rise through those ranks. This job starts at $65,000 a year, on average.
-- Blake Stilwell can be reached at blake.stilwell@military.com. He can also be found on Twitter @blakestilwell or on Facebook.
Want to Know More About Veteran Jobs?
Be sure to get the latest news about post-military careers, as well as critical info about veteran jobs and all the benefits of service. Subscribe to Military.com and receive customized updates delivered straight to your inbox.