Jake Wood wasn't out of the Marine Corps for 60 days before he felt the pull of doing more in service to others. Now, in a book that hit shelves Nov. 10, 2020, he details the 10-year journey of building the service-focused organization Team Rubicon to what it is today: 130,000 American military veterans willing to be the first responders to any disaster zone in the world.
Wood sat down with Military.com to talk about transitioning out of the military, the paths open to military veterans and some of the things he thinks we should consider when planning to make that big jump.
Wood would be the first to tell you that he wasn't setting out to create a disaster relief nonprofit when he first left for Haiti 10 years ago. He watched the devastation in the aftermath of the 7.0 magnitude earthquake that hit the island on Jan. 12, 2010. All he knew is that he wanted to do something about it.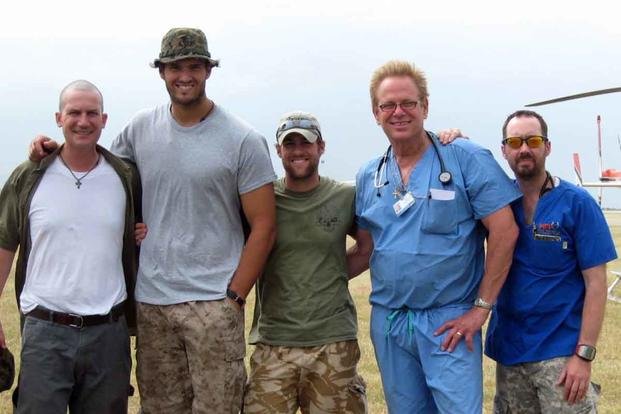 So he and fellow vet William McNulty assembled a makeshift team of veterans, first responders and medical professionals along with a cache of medical supplies and made their way into Haiti.
That same mission has driven Wood and his organization to spend the last decade assisting with disaster relief both here in the United States and abroad.
In that time and through all that effort, he has some words of wisdom for separating military members.
1. Know Who You Want to Be
In Jake Wood's view, most people -- not just veterans -- are looking for work they can find purpose in every day. Whether it's working at a no-kill animal shelter or coaching Little League, he believes we need to take an inward look and think about what that purpose is.
"I think the biggest thing is to figure out who you want to be," he says. "Explore yourself, do a lot of introspection, take time to really think about what you want to become after the military. There's a saying: If you don't know where you're going, there are a million ways to get there."
2. Plan How to Get There
Once you have the most important part figured out, it's time to plan the "how."
That planning, says Wood, is essential. He says the military teaches its troops to plan to do really complicated things and he's always stunned when he sees people leaving the military without any kind of personal planning.
"I see so many veterans get out without a plan, just a wing and a prayer," he says. "So not only do they not know where they're going or where they want to become, but they don't have a plan for how to discover what it might be."
3. Don't Rush
Wood calls the U.S. military "the most successful middle class jobs program in America." Military members get free job training, housing, health care, food and unparalleled education benefits. If a departing service member hasn't taken advantage of these things, maybe they should reconsider leaving.
"The military is just a great place to have a career," he says. "I think people fall into the idea of the grass being greener on the other side because military life can be hard. Civilian careers can be just as tough and you might find yourself on a career track outside while longing for what you had in the military -- and that's not a good place."
4. Be Prepared for the Hard Work
Jake Wood didn't create Team Rubicon overnight and even if he wasn't working exclusively in disaster areas, there's nothing easy about being the one in charge.
"There were stretches where we didn't know if we were going to make payroll or if we would have to let people go," he recalls. "But we worked our asses off and when opportunities arose for us, we were in a position to take advantage of them."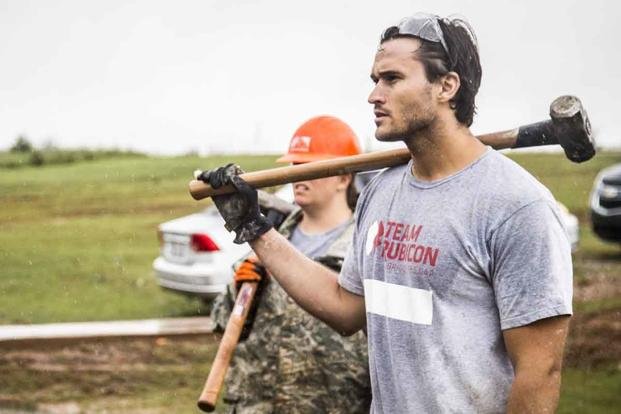 5. Surround Yourself With Good People
One of Team Rubicon's strengths, even in its early days, was being staffed with the right people. Despite being first-time entrepreneurs and relatively young, Wood and co-founder William McNulty didn't staff their budding organization with people who weren't going to excel at their work.
"We went out and found great people to be part of our team, to challenge us every day," Wood says. "And we had to be able to demonstrate that type of humility that gives those people the opportunity to speak up."
As far as leadership goes, Wood believes it's more than just picking people who are good at their job. You will only benefit from bringing more people with different backgrounds around you and giving them the ability to come to you.
"It's important to surround yourself with people who see the world differently, so they can pick up on opportunities you might have missed," Wood says. "And you have to create a culture where they feel their opinion is valued, so they will come to you with those opportunities."
Jake Wood's book "Once a Warrior: How One Veteran Found a New Mission Closer to Home," is on bookshelves now.
-- Blake Stilwell can be reached at blake.stilwell@military.com. He can also be found on Twitter @blakestilwell or on Facebook.
Want to Know More About Veteran Jobs?
Be sure to get the latest news about post-military careers as well as critical info about veteran jobs and all the benefits of service. Subscribe to Military.com and receive customized updates delivered straight to your inbox.