Working from home might be here to stay for many careers, even once the COVID-19 pandemic ends. That would be welcome news for a lot of physically disabled veterans who find it difficult to get around and report to an office every day.
Bill Wiczen is one of those veterans. Now 64 years old, Wiczen spent six years in the Navy as a cryptologic technician between 1974 and 1980. While he was in the service, he suffered a series of injuries that left him requiring the use of a wheelchair.
After working in computer engineering for 20 years and attending broadcasting school, Wiczen eventually ended up on disability, a situation that got old after a while.
"There is only so much television one person can watch," Wiczen told Military.com. " I was going nuts and I needed something I could do. That's why I love Liveops."
Liveops is a virtual call center service based in Arizona that hires people to handle customer service calls from their homes. Agents begin making a rate based on the number of minutes spent handling calls. Wiczen quickly was promoted to a full-time position with the company, supporting other agents.
"The sense of purpose, and I say this with all my heart, gives me a reason to get up in the morning," he says. "It's astounding. No matter who you are in this company, you feel like you're someone important."
Wiczen notes four great reasons why veterans are perfect for a work-from-home kind of job, whether they have a disability or not.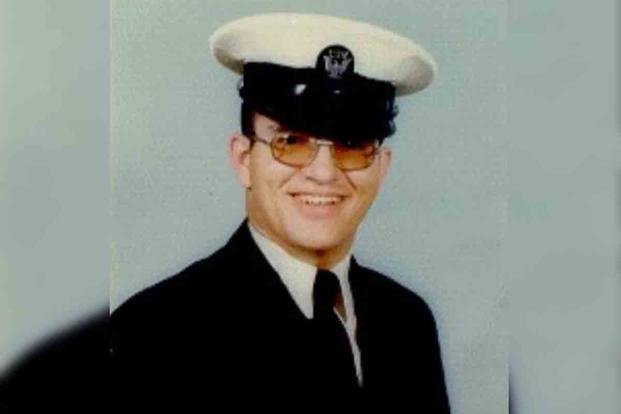 1. Self-Motivation
When he first began working as an agent, he chose his own schedule and worked remotely. For a disabled veteran, this gave him the flexibility to ease back into the workforce after being away for so long. After being promoted, he was trained fully and able to do his job.
"At Liveops, there's an independent contract model," Wiczen says. "I am there to answer questions, communicate with agents. If an agent gets stuck in a process, I am there to jump in when they need me."
2. Respect for Structure
"When people sign up for work, they show up for work and they show up for work on time. As a veteran, that was instilled in your brain," he says. "Understanding who you report to and who reports to you is a reliable skill, both in the military and in the workplace."
Wiczen also notes that while his workplace has a clear chain of command, there's also an "open-door policy" similar to what he had in the military, and he credits that policy with his ability to move up in the chain.
3. Teamwork
A lot of what Wiczen does at Liveops depends on the ability of agents and senior agent resource advocates like him to work together to resolve problems. Veterans, he believes, have the teamwork experience for Liveops and any career -- but he can speak only for himself.
"As with the military, your colleagues become somewhat of a second family to you," he says. "The relationships I've built with the agents and staff have provided me with some of the best support I've ever had."
4. Resilience
Veterans of all eras can carry issues from their military service into their new civilian lives. Wiczen says that veterans also are determined to overcome obstacles to their happiness. All they need, he says, is an atmosphere where they can thrive.
"I left the military inheriting disabilities I did not previously have, as many veterans do," Wiczen says. "Having the resiliency to work through those obstacles and finding a workplace that supports you with proper training and no discrimination are the building blocks for a successful future."
-- Blake Stilwell can be reached at blake.stilwell@military.com. He can also be found on Twitter @blakestilwell or on Facebook.
Want to Know More About Veteran Jobs?
Be sure to get the latest news about post-military careers as well as critical info about veteran jobs and all the benefits of service. Subscribe to Military.com and receive customized updates delivered straight to your inbox.