The best employers for veterans can be determined through hiring, recruiting and retention practices. For the past seven years, Military.com and its parent company, Monster, have pored through America's best employers looking for these criteria and created an annual list of the best places for vets to work in their post-military careers.
In a year in which retaining talent is paramount in the American job market, retention practices were paramount for 2021. But veteran hiring and recruiting are still key factors in full veteran employment. In making this year's list, we've found that the best companies for veterans all have similar features:
Hiring teams dedicated to veteran recruitment
Including veterans on those teams
Accepting military training in place of civilian employment credentials
Offering some of the best-in-class onboarding and veteran support services, such as employee resource groups for veterans and families, resume skills translators and paid time off for military duty for Guard members and reservists
The focus on retention is so important because underemployment is emerging as the biggest issue in veteran jobs. Half of veterans leave their first post-military job within a year. By the second year, that number swells to 60% to 80%.
Read: 5 Reasons Veterans Leave Civilian Jobs
The 10 Best Employers for Veterans 2021
1. ManTech International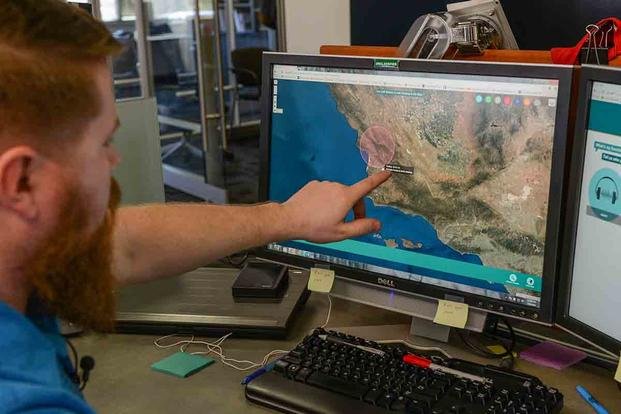 ManTech is a cybersecurity and information technology firm that caters to government, intelligence and military organizations. It also conducts engineering support for small businesses.
ManTech routinely makes this list and has been at the top of it three times. It has retained 80% of its first-year veteran hires because of its in-house veteran support programs like veteran and family resource groups, mentorship programs, certification transfers, support for its Guard and reserve employees, and more.
2. Chevron
America's second-largest oil and gas company retained 75% of its 2020 veteran hires for many of the same reasons that ManTech did. It has similar military-focused family leave programs, mentorship opportunities and employee resource groups.
It also has a similar skills translator to ease the onboarding process from the military to civilian worlds. The military may not pump and refine its own crude oil, but there are many military career fields that can translate to this multinational corporation.
3. American Systems
American Systems is another information technology company that caters to the IT needs of U.S. government agencies. It retained 77% of its 2020 veterans because it's not only one of the country's largest employee-owned companies, it has stellar veteran employee support programs as well.
Along with many of the other support systems in place with the other top companies on the list, American Systems comes in at No. 3 because it also partners with veteran and military family organizations to support vets in transition.
4. U.S. Customs and Border Protection
This U.S. government agency has gone by many names and been housed under a few different government organizations. It's now under the Department of Homeland Security and is the primary border control agency, managing customs, trade and immigration.
Like many federal jobs, the U.S. CBP offers five- and 10-point veteran hiring preferences, as well as skills translators, to make transitioning into a federal job easy for outgoing military personnel. It boasts a 90% retention rate for its 2020 veteran hires.
5. CACI International Inc.
CACI International is yet another information technology company whose focus is on government contracting. Are you seeing a trend here? It's the future of federal employment. If you have any interest in IT as a career, now is the time to start learning.
This company is not just a great employer for veterans, given its multitude of veteran support programs. It's also routinely chosen as one of the best employers in the country and one of the top technology firms in the world.
6. General Dynamics Mission Systems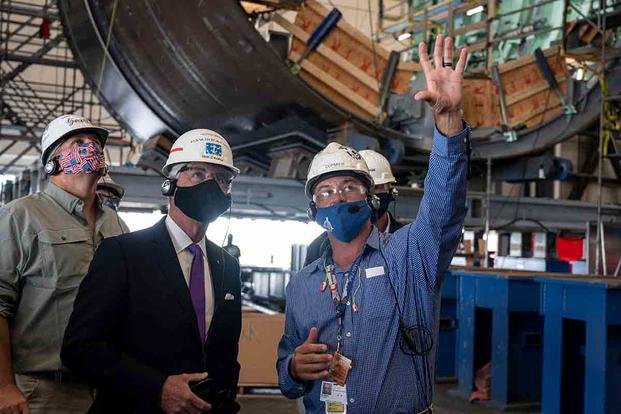 The company that brought you the Arleigh Burke guided missile destroyer, the M1 Abrams tank and the Stryker armored fighting vehicle now brings its veteran employees some of the best retention and career development benefits found anywhere.
The defense contractor retained 90% of its veteran hires with exclusive veteran employee resources, skills translators for finding civilian job equivalents, mentorship programs and paid time off for Guard and Reserve members who are sent to active duty.
7. PKL Services Inc.
2021 marks the first time PKL Services has made the top 10 list for veteran hiring and retention, which says a lot because it is significantly smaller than the other organizations on this list. With fewer than 750 employees, it's the highest-ranked, medium-sized business on the list.
The aerospace maintenance and logistics company retained 90% of its 2020 veteran workforce because of its hiring and recruiting practices, as well as its paid time off for Guard and Reserve members -- a big deal for such a smaller company.
8. Advanced Technology Services
Advanced Technology Services offers testing, calibration, machine health, disaster recovery, technical training, preventive maintenance, service desk management and client computing services.
A full 85% of ATS' veterans hired in 2020 stayed with the company because of its employee support designed for veterans. At a company that picks up outsourced industrial maintenance operations in three countries, having a veteran-specific employee resource group is a big benefit.
9. U.S. Transportation Security Administration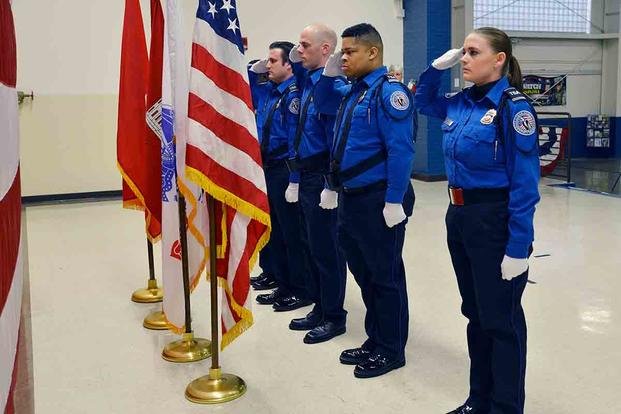 The Transportation Security Administration is more than just the people you see at airport passenger lines (although that is a large part of the job). The TSA also has K9 dog handlers, federal air marshals and behavior detection specialists monitoring public travel.
Now more than ever, security agencies like the TSA need skilled, experienced and disciplined military personnel to keep the traveling public safe. No one recognizes that more than the TSA itself, which offers mentorship programs and skills translators and partners with veteran and military family organizations to improve the lives of its veteran employees.
10. Leidos
Leidos works with the Department of Defense, Department of Homeland Security and many intelligence agencies, including the National Security Agency, offering information technology, scientific and engineering solutions to those agencies.
With all of the previously mentioned resources available to its veteran employees that are featured by other companies and organizations on this list, it retained 75% of its 2020 veteran hires this year.
-- Blake Stilwell can be reached at blake.stilwell@military.com. He can also be found on Twitter @blakestilwell or on Facebook.
Want to Know More About Veteran Jobs?
Be sure to get the latest news about post-military careers, as well as critical info about veteran jobs and all the benefits of service. Subscribe to Military.com and receive customized updates delivered straight to your inbox.