Coast Guard Lt. Christopher Paul Hasson was arrested last week on drug and gun possession charges and stands accused of plotting to "murder innocent civilians on a scale rarely seen in this country."
He's not the first American military member to allegedly embrace extremist views. While the men on our list represent a tiny fraction of all who served, here are some who turned radical thoughts into action.
1. TIMOTHY McVEIGH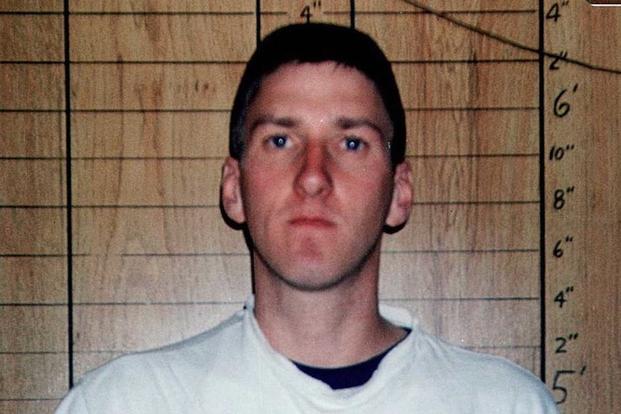 Army Sgt. Timothy McVeigh served honorably in the first Gulf War but washed out when he entered Special Forces training. He left the Army in 1991 and told friends that the military had implanted a tracking microchip in his butt.
McVeigh visited the site of the Waco siege in 1993 to show support for the Branch Davidians and started plotting against the government when that incident went bad. In April 1995, he exploded a 2.5-ton ammonium nitrate and nitromethane bomb outside the Alfred P. Murrah Federal Building in Oklahoma City, killing 168 people and injuring 684 others. The casualties included 19 children in the building's day care facility.
McVeigh and his partner Terry Nichols left a huge evidence trail, and they were quickly detained. Both were convicted. McVeigh was executed in June 2001, and Nichols is serving life without possibility of parole at the Federal supermax prison ADX Florence in Colorado.
The Oklahoma City Bombing remains the deadliest act of domestic terrorism in American history.
2. LEE HARVEY OSWALD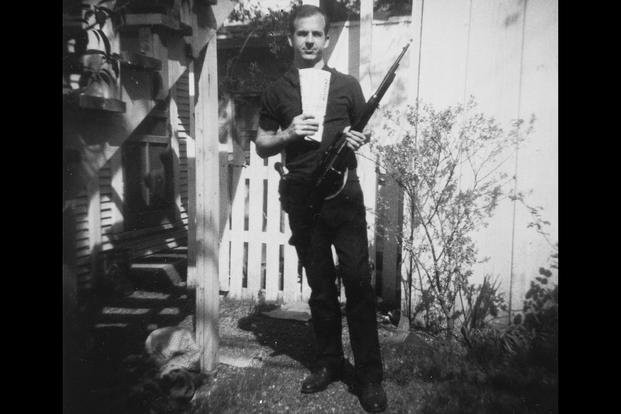 Marine Corps veteran Lee Harvey Oswald was fascinated by the Soviet Union during his service, so much that his fellow Marines say they nicknamed him "Oswaldskovich." Shortly after his discharge in 1959, Oswald defected to the Soviet Union.
He never renounced his citizenship and applied for repatriation in 1962, settling in the Dallas-Fort Worth area with his young wife and child.
Exactly what happened over the next 18 months will be debated forever, but we do know that Oswald fired the shot that killed President John F. Kennedy in Dallas on Nov. 22, 1963. Oswald was killed two days later by strip club owner Jack Ruby as Dallas police were transferring him from the city to county jail.
3. NIDAL HASAN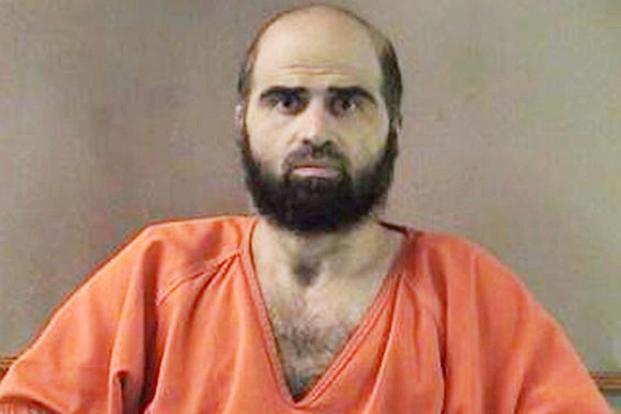 Army psychiatrist and former major Nidal Hasan opened fire at Fort Hood, Texas, on Nov. 5, 2009, killing 13 and injuring 30. He was convicted by a military court and is awaiting execution at Fort Leavenworth, pending his appeals.
Related: Hasan Sentenced to Death for Fort Hood Massacre
Hasan was a devout Muslim and had an email correspondence with Imam Anwar al-Awlaki, a leader whose ties to al-Qaida led to him being killed in a 2011 U.S. drone strike. Even though investigators found evidence of radical Islamist interests on Hasan's personal computers, military prosecutors chose not to charge him with terrorism.
4. ERIC RUDOLPH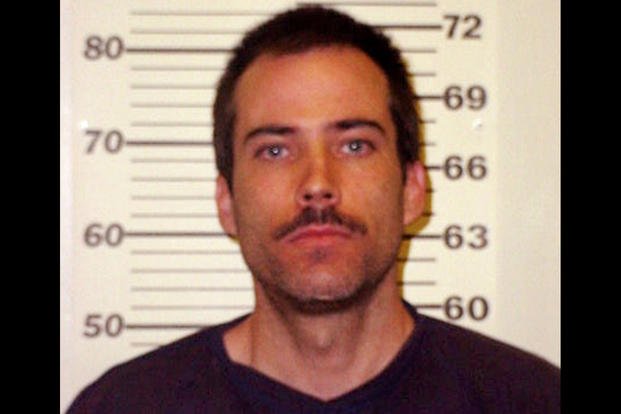 Eric Rudolph served with the 101st Airborne Division but was kicked out of the Army in 1989 for smoking weed.
During the 1996 Summer Olympics, he set off a bomb after a concert at Centennial Olympic Park in downtown Atlanta. One person was killed, and 111 were wounded.
Rudolph also bombed an abortion clinic in Sandy Springs, Georgia, and a lesbian bar in Atlanta in 1997, as well as an abortion clinic in Birmingham, Alabama, in 1998. He was identified as a suspect based on his truck's license plates.
He went on the run and successfully evaded capture until 2003 by living off the land in North Carolina's Pisgah National Forest, eating acorns and salamanders.
Rudolph confessed to all crimes and said he bombed the games because the Olympics promote "global socialism." He is serving life without the possibility of parole at the ADX Florence Supermax prison in Colorado, on the same cell block with Timothy McVeigh collaborator Terry Nichols.
5. WADE MICHAEL PAGE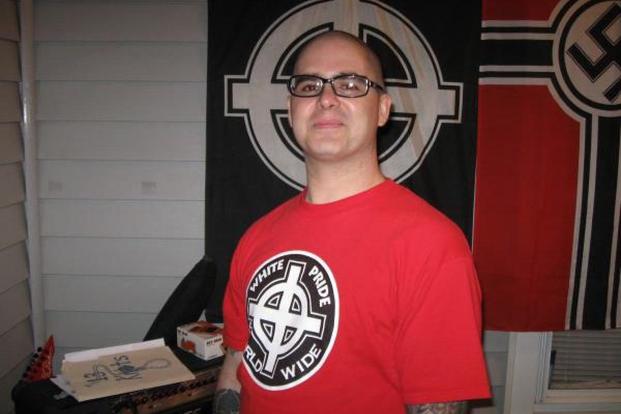 Army veteran Wade Michael Page was demoted from sergeant to specialist and discharged in 1998 for "patterns of misconduct" that allegedly included being drunk on duty and absent without leave.
Related: Temple Shooter Promoted Extremist Views in Army
He opened fire on a Sikh temple in Milwaukee in August 2012, killing six and wounding four before committing suicide by shooting himself in the head.
Page was deep into the White Power music scene and reportedly played with the neo-Nazi bands the Hammerskins, End Apathy, Definite Hate and Blue-Eyed Devils.
6. SAMUEL BYCK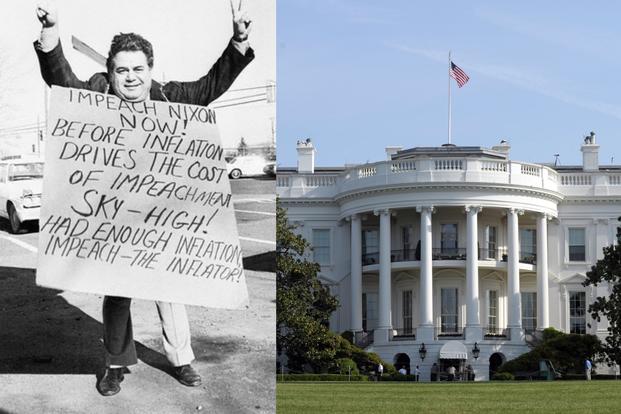 Army veteran Samuel Byck struggled with depression and harbored the belief that President Richard Nixon was behind a plot to oppress the poor. He sent threatening tape recordings to the White House, but the Secret Service decided he was harmless.
In February 1974, Byck decided to assassinate the president by crashing a plane into the White House. He drove to Baltimore/Washington International Airport, killed a security guard and stormed a Delta DC-9 that was about to depart for Atlanta.
When the pilots told him they couldn't take off because the wheel blocks hadn't been removed, Byck shot them with a stolen handgun and demanded that a passenger fly the plane.
Eventually, a local cop stormed the aircraft and fired shots that penetrated the entry door and wounded Byck. Realizing that his plot had failed, Byck committed suicide by shooting himself in the head.
7. VASILLIOS PISTOLIS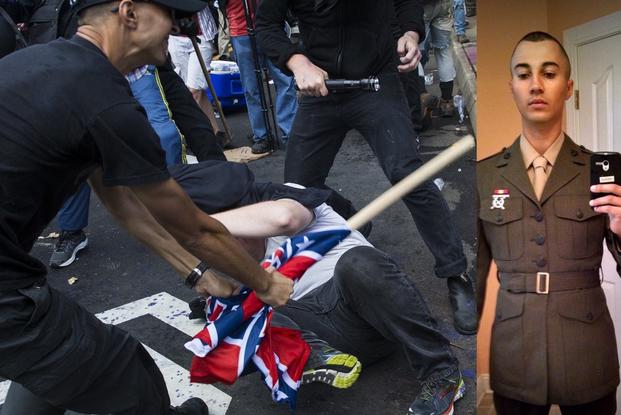 Lance Cpl. Vasillios Pistolis attended the August 2017 "Unite the Right" rally in Charlottesville, Virginia, as a member of the neo-Nazi group Atomwaffen Division.
Related: Lance Corporal with Alleged Neo-Nazi Ties Is Now a Former Marine
Pistolis later allegedly bragged online about assaulting a transsexual woman at the rally. After people noticed his military connections, the Marine Corps was alerted and Pistolis was booted from the service in July 2018.
8. CAMP PENDLETON'S KLAN KLAVERN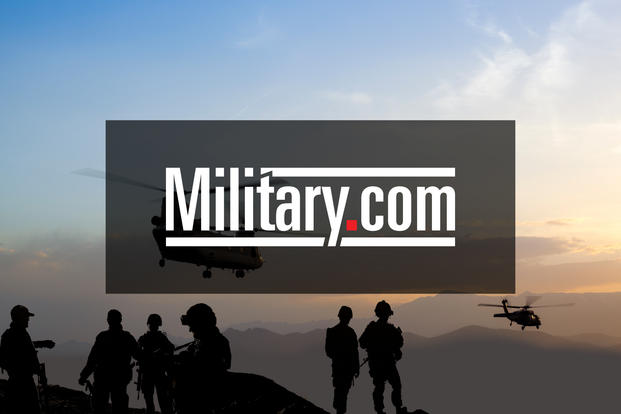 In the 1970s, active-duty Marines at Camp Pendleton, California, openly identified as members of the Ku Klux Klan, wearing KKK insignias on base, posting threatening fliers in common areas, and carrying large knives to intimidate black Marines.
Fourteen African-American Marines got fed up and decided to confront the Klansmen, leading a raid on a meeting. They had the wrong room number and the confrontation failed, but the black Marines were arrested and charged with crimes.
Related: Podcast Explores 'Forgotten' History of Ku Klux Klan on Camp Pendleton
The KKK Marines were placed into protective custody and quietly transferred to other bases. In 1976, membership in supremacist groups was not yet against regulations, so these extremists didn't face any consequences.
9. KODY BRITTINGHAM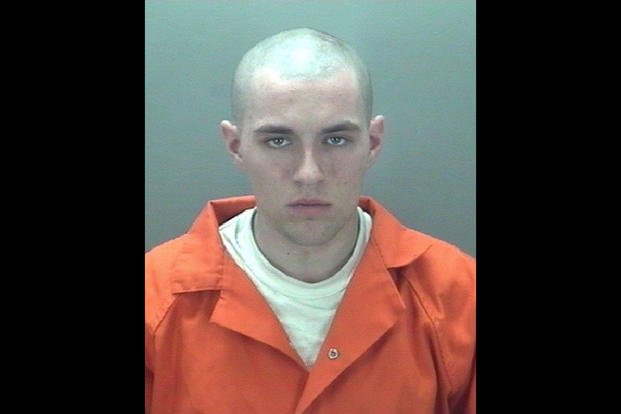 Lance Cpl. Kody Brittingham got carried away after President Barack Obama won the 2008 election.
In December 2008, NCIS investigators found Brittingham's journal at Camp Lejeune, N.C. It included white supremacist writings and plans on how to kill the president-elect. They also found a map of the Capitol, online searches for "Inauguration Day" and photos in Brittingham's barracks locker.
He was booted from the Marine Corps and received a 100-month federal prison sentence.
10. MILITARY KLANSMEN OUTED BY DETECTIVE RON STALLWORTH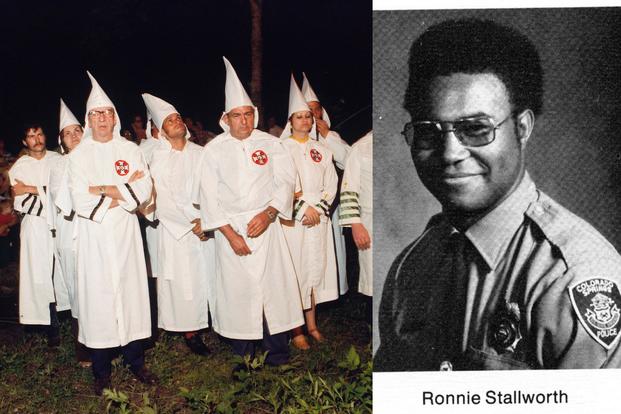 Even though they're not the focus of Spike Lee's Academy Award-winning movie "BlacKkKlansman," several military members were discovered to be members of the Colorado Klan klavern infiltrated by Colorado Springs Police detective Ron Stallworth.
Two of the Klansmen worked at the North American Aerospace Defense Command, and several were military men stationed at Fort Carson. In Stallworth's book "Black Klansman," he tells of meeting with OSI agents and a visit to NORAD headquarters at Cheyenne Mountain. After Stallworth's meeting with a deputy commander, the two Klansmen were immediately transferred to the North Pole.
Related: Marine Vet Adam Driver Headed for an Oscar Nomination With 'BlacKkKlansman'
In real life, the investigation was shut down after Stallworth (portrayed in person by a white cop he calls "Chuck" in the book) was nominated to be the local chapter's leader. He would have succeeded a Fort Carson soldier who was leaving the Army and returning to Texas.
This was the 1970s, before the Pentagon specifically prohibited membership in supremacist groups (see Camp Pendleton above). Stallworth's investigation didn't result in arrests but survives as one of American history's most incredible "stranger than fiction" tales.