After years of false starts, Queen's Brian May and Roger Taylor finally got the "Bohemian Rhapsody" movie they wanted. The public agrees: It's also the biggest music movie of all time, with a worldwide gross of $850 million.
"Bohemian Rhapsody" is out now on 4K UHD, Blu-ray, DVD and Digital, and it's the kind of movie that fans will watch on repeat for years to come, a "Band of Brothers" for rock-and-roll bands. It's also nominated for five Academy Awards, including Best Picture and Best Actor for Rami Malek's performance as lead singer Freddie Mercury.
It's a movie steeped in controversy, both for film snobs and some music fans. Director Bryan Singer was fired during production. He's long had a reputation for sexual abuse of younger men, but those stories finally became big news just before the movie's release. No one mentioned his name during promotion for the film, and he's completely absent from the home video release's expansive bonus features.
The movie also takes liberties with the facts and shuffles the timeline. Those changes make for a far more dramatic movie, but any Queen fan who followed the band closely in the 1980s has a large pill to swallow here.
May and Taylor's active role in this movie means that they and bassist Roger Deacon have far bigger roles in the story than they'd have if they'd given a filmmaker free rein to make this the Freddie Mercury story.
That Mercury movie would have been far more decadent than this one. What we see here reveals the life he led as he came out but doesn't delve too deeply into details that would've made this a far darker film.
That's actually a plus here. "Bohemian Rhapsody" is about four guys who came together as a unit, how they protected each other through one another's bad decisions, and how they were able to put aside their differences for the good of the mission.
That mission actually continues with the making of this movie: There's a huge amount of love for Mercury on display here. May and Taylor were interested in celebrating what their band meant to them and to fans, and that determination is the secret to the movie's success.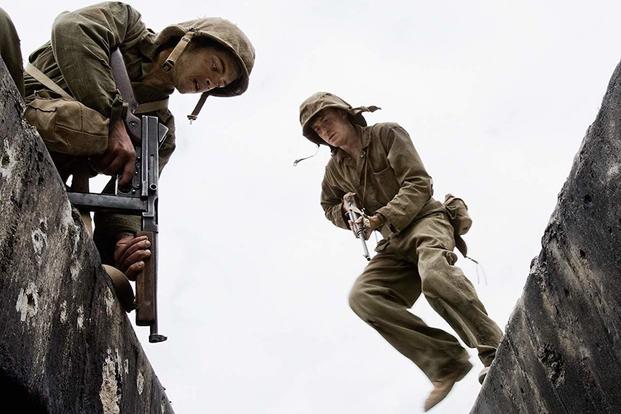 Rami Malek and fellow actor Joseph Mazzello (who plays Queen bassist John Deacon) became close friends when they starred together as Marines PFC Merriell "Snafu" Shelton and PFC Eugene Sledge in HBO's "Band of Brothers" sequel "The Pacific." The chemistry they shared in that series has carried over to this movie and even to  the promotional appearances they've done on behalf of "Bohemian Rhapsody."
If you loved the movie in theaters, there are a lot of extras here. The actors really wanted to film a complete recreation of the 1985 Live Aid show that serves as the movie's triumphant climax, and they got their wish. What we get is a complete version of their performance as a bonus feature, and it's been given all the special effects dazzle that we see in the movie.
There are also documentaries about how they created the Live Aid crowds and how the actors researched and prepared for their roles. Because they were determined to avoid any mention of Singer, there's lots of commentary from crew members who don't usually get much face time in these documentaries, and that restriction actually makes for more interesting viewing.
When you head to an Oscar party this weekend, some film snob's going to rant and rave about about how "terrible" this movie is. Ignore them. "Bohemian Rhapsody" is a tribute to a fallen brother made by guys who served together.
Making rock music isn't the same thing as serving your country, but Queen made a movie that somehow captures the bond created by people who share extreme experiences.