In the age of streaming, there are still reasons to buy movies. Studios are working hard to create box sets and special editions that can appeal to the most hard-to-please folks on your list.
Here are some of the most impressive new releases this year.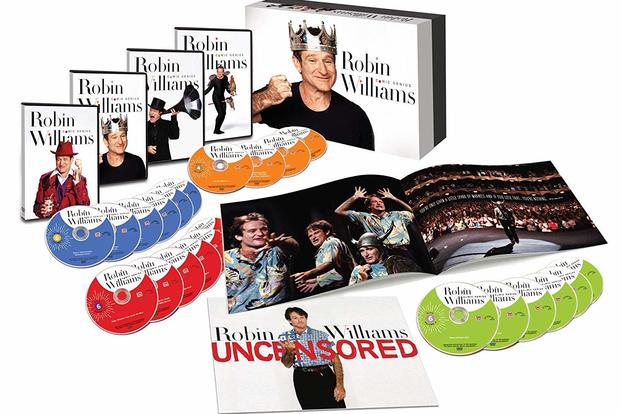 Robin Williams: Comic Genius
This amazing Time Life box set doesn't have any of Robin's movies but otherwise includes almost everything you'd ever want to see from the late comedian. The most fascinating DVD in the set covers Robin's history with the USO and features performances from his legendary USO tours.
The set includes the following military moments: Robin's USO Christmas with introduction by Lewis Black (taped December 2007); American Forces Network Interview: "On Tour with Robin Williams" at Bagram Air Base, Afghanistan (taped October 2002); Bahrain USO Tour (taped December 2004); Stand-Up in Al Asad, Iraq (taped December 2004); and Manas Air Base, Kyrgyzstan (taped December 2007).
You also get all of his HBO stand-up specials, many of his anarchic late-night talk show appearances with Jay Leno, his Saturday Night Live appearances, new interviews with friends and family, his interview with James Lipton on "Inside the Actors Studio," the first six episodes of "Mork and Mindy," and the 2018 HBO documentary "Come Inside My Mind." That's 30 hours on 12 DVDs for $99.
Even better is the Deluxe Edition, which includes everything listed above. You also get six more episodes of "Mork and Mindy" and late-night appearances with Johnny Carson, Jimmy Kimmel, Charlie Rose and Graham Norton. The set delves deep into Williams' awards show appearances, including his Academy Awards, People's Choice, American Comedy Awards, Golden Globes, Mark Twain Prize and AFI Life Achievement Awards. That's 50 hours on 22 DVDs for $199.
The licensing issues alone that went into this collection are enough to break your brain. This collection is the ultimate tribute to Robin Williams and would be treasured by one of his fans.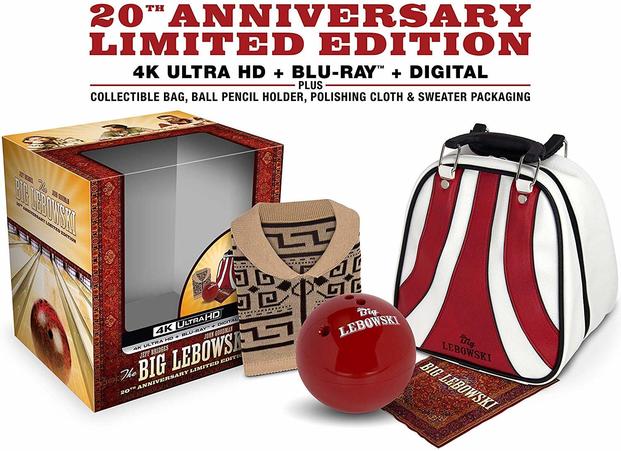 The Big Lebowski 20th Anniversary Limited Edition Box Set
If you've got a fan of the Coen Brothers' cult movie in your life, don't try to understand their obsession. Just let them have their "Shut the F--- Up, Donny" jokes and random comments about your floor rugs. Give them this amazing souvenir box set, and they'll be grateful forever.
The set includes the movie's first release on 4K Ultra HD and a Blu-ray disc, along with a Digital copy of the movie. That's great, but fans will really want the (tiny) Bowling Bag, Bowling Ball pencil holder, Jeff Lebowski sweater for the 4K/Blu-ray disc box and a rug-styled polishing cloth that ties the whole set together.
The whole thing is both ridiculous and awesome. Kind of like the movie itself.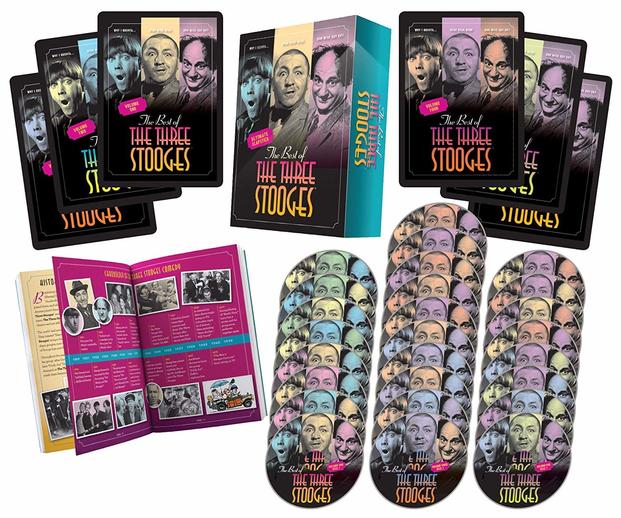 The Best of the Three Stooges
Time Life delivers another comprehensive collection with its Three Stooges box sets. You get all 87 of the Columbia Pictures shorts with Moe produced between 1934 and 1945; 28 Comedy Shorts featuring the independent work of Shemp, Joe, & Curly Joe; four Three Stooges feature films ("The Three Stooges" 2000 biopic; "Have Rocket, Will Travel;" "The Outlaws Is Coming;" and "Rockin' in the Rockies"); vintage animated cartoons; and the nine-part documentary series "Hey Moe! Hey Dad!" That's 45 hours on 13 DVDs for $99.
The expanded box set features 103 more Columbia Pictures shorts produced between 1946 and 1959 after Shemp replaced Moe. There are three more feature films ("Three Stooges Go Around The World In A Daze," "The Three Stooges Meet Hercules" and "Time Out for Rhythm") and "The New 3 Stooges" complete animated series from the 1960s. That's over 90 hours on 26 DVDs for $199.
The Three Stooges are another acquired taste but, aside from a few missing feature films, this is the most comprehensive and definitive collection ever.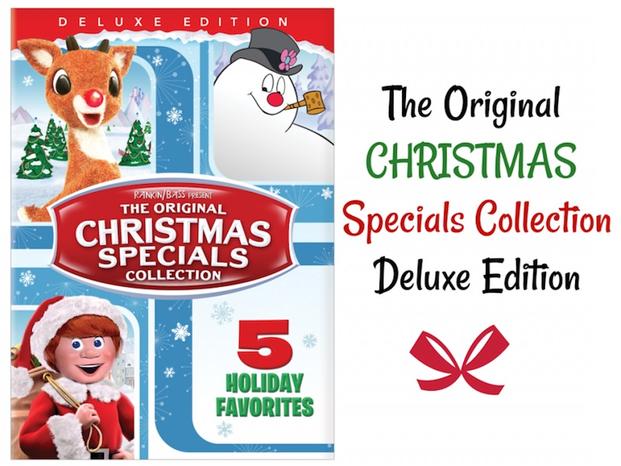 The Original Christmas Specials Collection
Some of the most beloved Rankin-Bass holiday specials have finally come to Blu-ray in this budget-priced collection. You get "Rudolph the Red-Nosed Reindeer," "Santa Claus Is Coming to Town," "Frosty the Snowman," "The Little Drummer Boy" and "Cricket on the Hearth" on a four-disc set that's available for less than $20. There's also a documentary "The Animagic World of Rankin/Bass" on each disc and a detailed exploration of all the different versions of Rudolph that have aired on TV over the years. Your relative who insists that the show used to be different isn't wrong, so they'll especially appreciate the proof included in this set.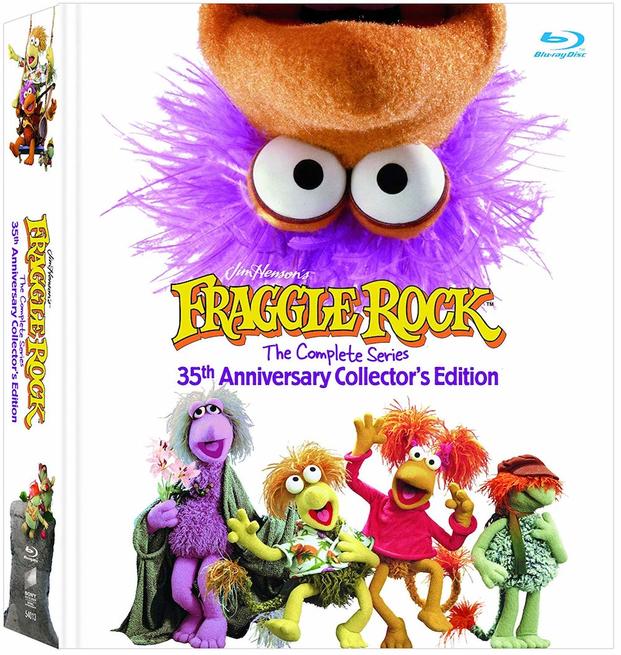 Fraggle Rock: The Complete Series (35th Anniversary Collector's Edition)
Jim Henson's 1980s puppet series originally aired on HBO in the United States. This 12-disc Blu-ray release collects all 96 episodes and over 8 hours of special features. The series is most definitely aimed at kids, but it's also set in a well-designed sci-fi setting that features four species who share a universe: Fraggles, Doozers, Gorgs and Silly Creatures (a/k/a humans). The show deserves a revival, and anyone who has fond memories of the original airings would enjoy sharing it with their own kids (or grandchildren) now.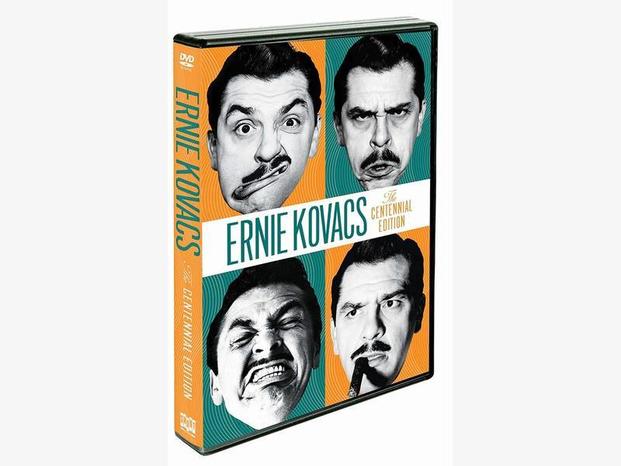 Ernie Kovacs: The Centennial Edition
The TV comedian Ernie Kovacs died in a 1962 car accident at age 42. A giant in his career, much of his best work was created in the live TV era. His chaotic style was a huge influence on both Monty Python and the early "Saturday Night Live" cast, and this box set, released 100 years after Ernie was born, aims to educate a younger generation.
This Shout Factory collection includes 22 hours on 9 DVDs, featuring episodes from his local and national morning shows; episodes from his NBC prime-time show; five ABC TV specials; the color version of his legendary silent show, "Eugene;" his award-winning commercials for Dutch Masters Cigars; three complete episodes of his offbeat game show "Take A Good Look;" and various sketches, short films, tributes and rarities.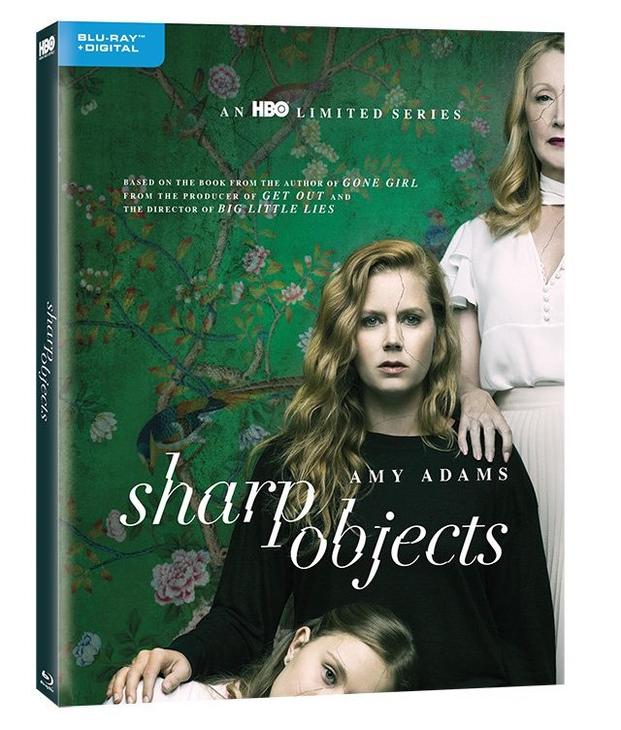 Sharp Objects - Complete Series
Not everyone subscribes to HBO, so this limited series Blu-ray will make a perfect gift for someone in your life. "Sharp Objects" is a crime-thriller created by writer Gillian Flynn ("Gone Girl") and director Jean-Marc Vallée ("Big Little Lies," "Dallas Buyers Club") and starring Amy Adams and Patricia Clarkson.
A troubled news reporter is sent to cover a murder in her small hometown, and she uncovers secrets that reveal her own past and the story behind the killing. It's eight episodes, and the story has a definite beginning, middle and end, so no one's getting sucked into an open-ended series that may go on for a decade. The story works, and there's an amazing episode that features the small town's celebration of its Civil War heritage. Amy Adams will win a Golden Globe for this performance in January and seems a lock for an Emmy next fall.