Taron Egerton and Jaime Foxx star in the latest reimagining of the bandit of Sherwood Forest tale. "Robin Hood" is due in theaters on November 21st but Lionsgate held a special screening of the movie on Veterans Day and partnered with the USO to offer tickets to military members and their families.
In this version, Robin of Loxley is a war-hardened Crusader and John is his Moorish commander who joins him back in England. They lead a revolt against the corrupt English crown and much fighting ensues.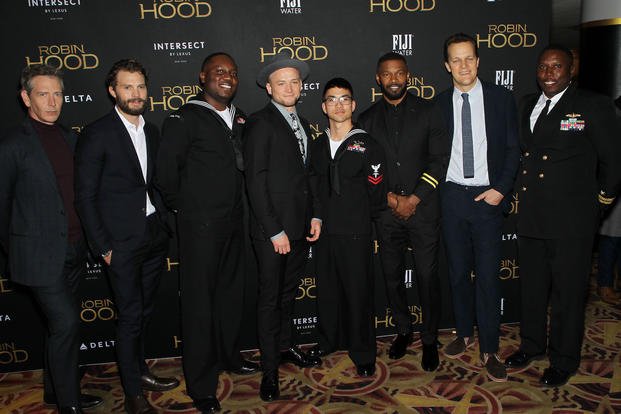 Check out the full trailer below. "Robin Hood" opens in theaters on November 21st.