The submarine thriller "Hunter Killer" opens this weekend in theaters and the filmmakers held a New York premiere event at the Intrepid Sea, Air and Space Museum on Monday, October 22.
Based on the novel "Firing Point" by US Navy veteran George Wallace (former commander of the USS Houston) and Don Keith, the movie tells the story of Captain Joe Glass (Gerard Butler), who's tasked with rescuing a kidnapped Russian president. He assembles a elite crew of Navy SEALS to go into enemy waters to prevent World War III.
Check out some photos from the event below.
Purple is so hot this fall.
Camo = Military, right?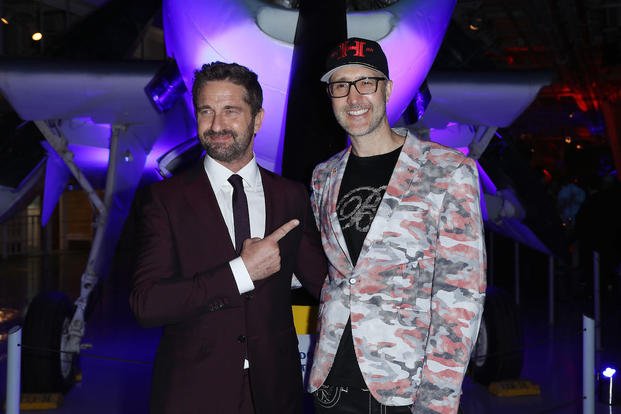 Scotsman Gerard Butler patiently poses with the men and women of the British Navy.