Hard rock legends Disturbed just released their seventh studio album "Evolution" last Friday and they're playing USO shows at Creech Air Force Base in Indian Springs, Nevada, and Nellis Air Force Base in Las Vegas this week to celebrate.
The shows are open to everyone with Military ID and the band members will be visiting service members on base October 22 and 23.
Guitarist and founding member Dan Donegan too time to talk with us about the new album and the band's longtime support for military men and women.
So you've got a new album coming out this week.
It's called "Evolution." We're excited. We've been sitting on it for a few months now. We finished up with it in the springtime. We're branching out with the sound. There are some acoustic tracks in there along with some heavier tracks as well. The band did a lot of exploring and experimenting and we came up with a great body of work that we're excited to share with everyone.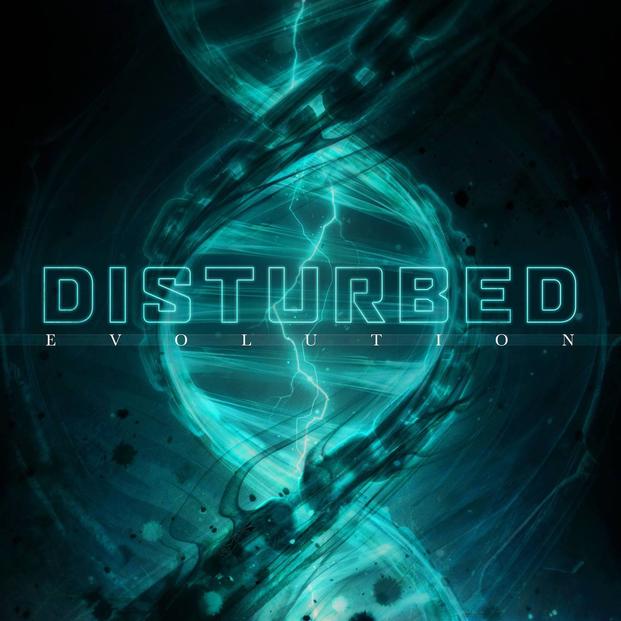 Disturbed dates back to the era when rock was still ruled the radio. Things have evolved. Do you have more creative freedom to make your records now than you would have 20 years ago?
Even at the time I never really personally bothered with being concerned with what's radio or what management or the record label or anybody else thought. When we started out as a local band just outside of Chicago, we were just making noise and writing songs for ourselves. We've always kept that same mentality.
We've been fortunate that once we got a record deal, the record label allowed us to have that freedom. They've never gotten in our way. We've made songs and some have connected in some way with the fanbase. The record company stayed out of our way to allow us to do what we do.
We're always gonna push ourselves creatively as we try to always keep inspiring. Any evolution of the sound or of the band is just strictly because, after writing 100 and something songs together, the only critics I'm worried about are the guys that I play with in the band. I always try to present them something that will help push us creatively and help to continue to inspire.
Disturbed has always always had a big following in the active duty military. Is that something you noticed early on?
For sure. Early on with even the release of our first album, "The Sickness," we learned very quickly that we had a large military fanbase. We're strong supporters of our troops and we've made it a point to try to reach out to them and do what we can, whether it's meet and greets or going to bases or performing. Back in 2008, we performed in Kuwait for the troops. We take any opportunity we get to bring them a little break in their everyday life and bring some entertainment.
How much have you worked with the USO?
Quite a bit. Even if it's just a day off on tour and we pop in to go shake some hands and meet some of the troops and hear some stories and find out where they're from and talk to them about their families and their lives back home. We've been doing that ever since the beginning, so it's nice to actually be able to have these couple shows coming up that we can actually perform for them. It's something, hopefully, we'll have more opportunities to do in the future.
Tell us about the shows and have you played at Nellis before or is this the first time being in Nevada for you?
We've never performed there, but we've been there a few times for meet and greets. We were actually there earlier this year as we were making this new album. We made "Evolution" at a recording studio in the Henderson area. We had management reach out to Nellis and said, "Hey, we're in town, we would love to see if there's an opportunity to come by and pop in and say hello." So we've been there a few times over the years and we're definitely excited to be going back.
This will be the first time that we're going to Creech, so we're looking forward to that one as well.
What kind of touring are you going in support of this album?
We have a handful of shows here. We wanted to make it a priority to do a few gigs during the week of release and we're wrapping up with these two USO shows.
After that, there's just a little more promotional stuff for the rest of the year. January 2019 is when we're going hit it hard. That will be a full-on US tour, a lot of major markets for probably a good two months. And then some European touring and then back to the US, I mean, probably late summer, I'm guessing. Nothing confirmed on those dates yet, but it'll be a pretty solid year of touring throughout 2019.
Think back to the bands you were playing with on the scene in Chicago when you first started and about the other bands that you toured with back then. If you look around now, you're in a very small group of musicians that have careers as long and successful as yours is. Do you think about the reasons why is Disturbed still going strong after two decades?
The whole career has been overwhelming. It still is. We never take it for granted. We realize that it's a tough business for any band. If you win fans over, how do you keep those fans, how do you continue to grow? If you have fans that listen to you at high school, how do you hang on to them by the time they go to college? How do you hang onto them by the time they graduate college and they start families of their own?
It's always going to be a tricky thing to maintain a long career. Over time, as people get older, they have other priorities. Maybe they go to concerts less often because they're now in the work world or they're running around being parents. Life gets busy.
Part of the reason for our success is we've always established a close relationship with our fans from the beginning right up until today. We've never taken those things for granted, we've always tried to do as much as we can with meet and greets and showing our appreciation to the fans for supporting us all these years.
Musically, we've just found a way to connect where we're honest. We write songs that mean something to us and we're fortunate that fans find their connection to them. We wear our heart on our sleeve and we write about big topics that have impacted our lives. There's a large audience that can relate to that.
You're almost to a point where fans might walk up to you and say, "Hey, you were my mom and dad's favorite band."
Yes, that has happened and it makes me realize, in a good way, what a long career we've had. As long as their parents have done a good job and converted their kids into listening to us as well too, then it's okay. That's just a part of life.
Over an 18-year career and still going strong, I guess it's coming to that point to where we realize, "Whoa, that's a long time." You know so I mean some of these kids were little kids. You know some of the fans in our shows now may have been little kids, so to see the parents maybe returning with their kids who may be teenagers now or just out of high school, it's pretty exciting to cross paths again with some that we've met early on, to see these kids that have grown up.
You know you've really made it when you've been around long enough that your original teenage fans are now parents and they're bringing their own teenage kids to your shows.
Yeah, it's pretty amazing.