"Incredibles 2" had a massive weekend at the box office, earning $183.2 million and beating the previous record for an animated film by more than $50 million. That success wasn't without controversy, though.
Disney is asking theaters to post a seizure warning about the strobe lights used by villain Screenslaver to hypnotize the movie's superhero characters. As many of our readers know, strobe lights can trigger PTSD, seizures, migraines, epilepsy, flicker vertigo, vision impairments, autism and ADHD.
It's hard to imagine that no one thought about this issue before the movie's release, but it was a tweet from college student. Veronica Lewis that alerted the studio to the situation. By the end of the weekend, signs started going up at theaters around the country.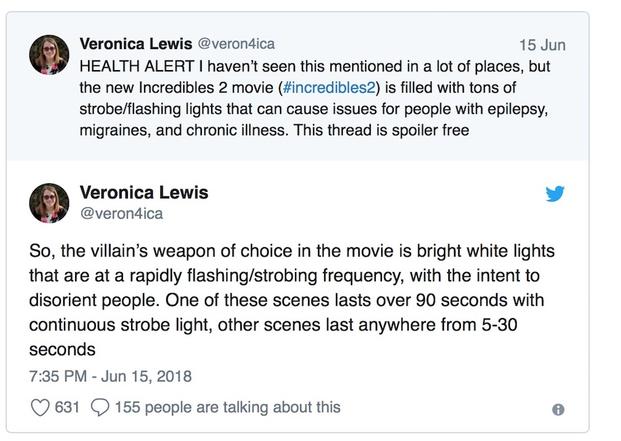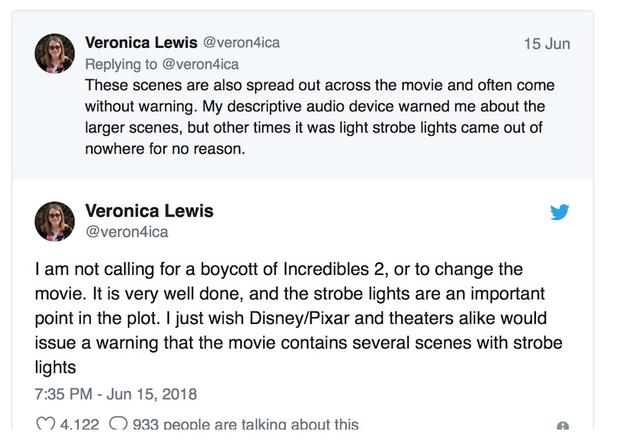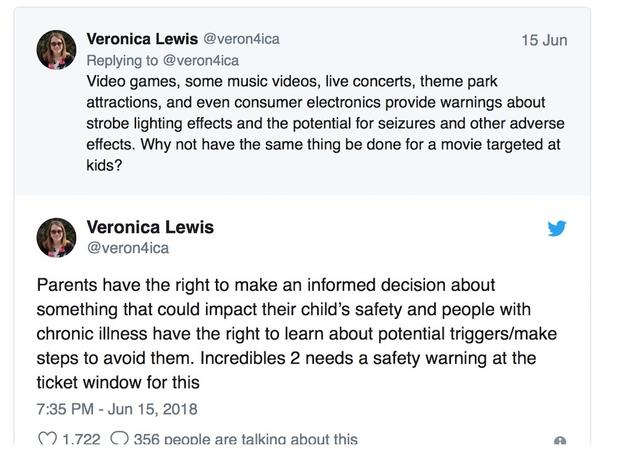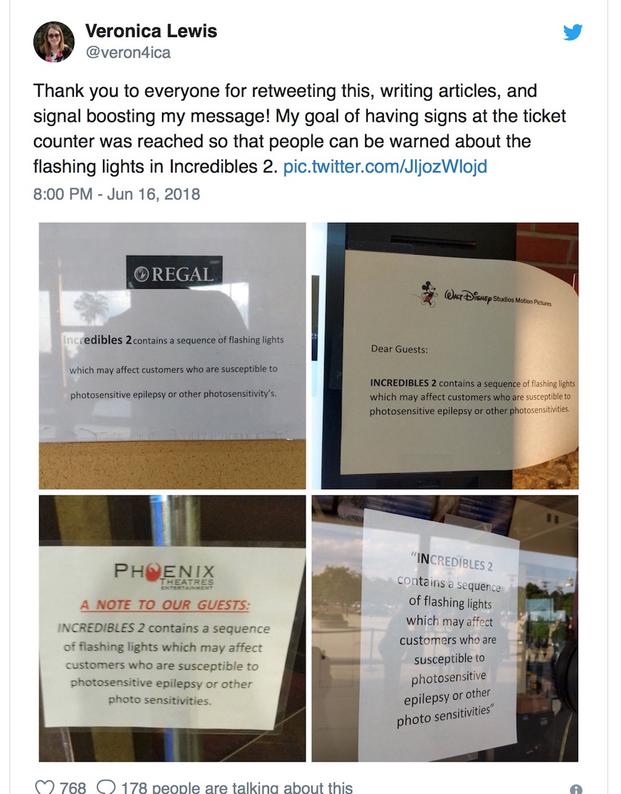 Veronica also wrote an excellent blog post about the experience. The VA needs to keep track of this one and try to recruit her after she finishes college.
There have been no seizure reports so far, but anyone who's facing this issue deserves a heads up.