Ricochet is a registered and certified therapy dog who works with the Waves of Empowerment program that connects veterans with PTSD and kids with special needs for a day of canine-assisted surf therapy and emotional healing.
Now she's featured in a new 3D movie called "Superpower Dogs" that will bring extraordinary dogs to life on giant IMAX screens. Ricochet's segment included two days of filming at the beach, and one day at Balboa Park. The film is scheduled to be released in March, 2019.
1. A movie star always has her fans on the set.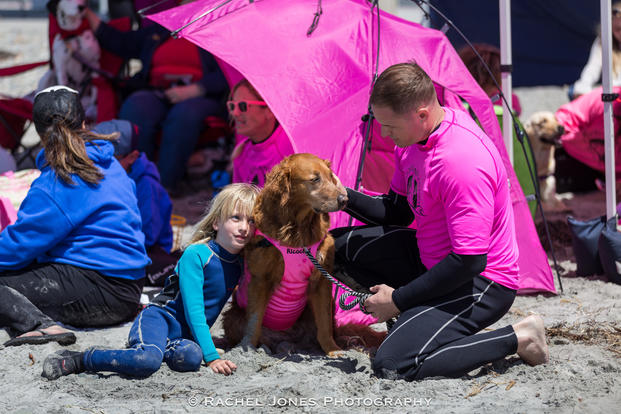 2. Getting a proper camera test before filming is always a critical step.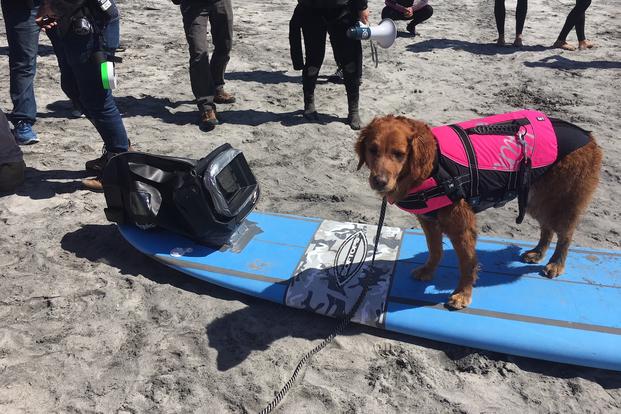 3. Ricochet's team gets her ready for her close-up.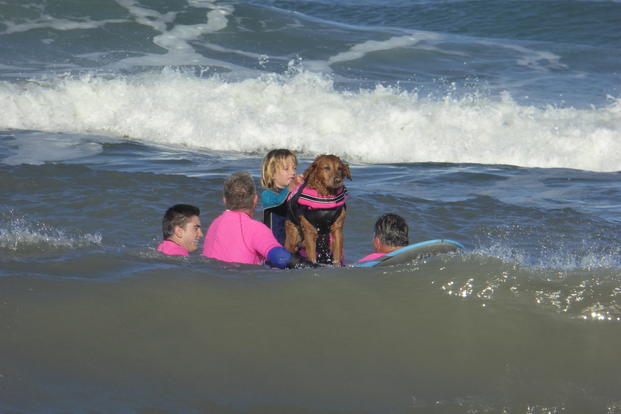 4. There's a reason that Ricochet's the star.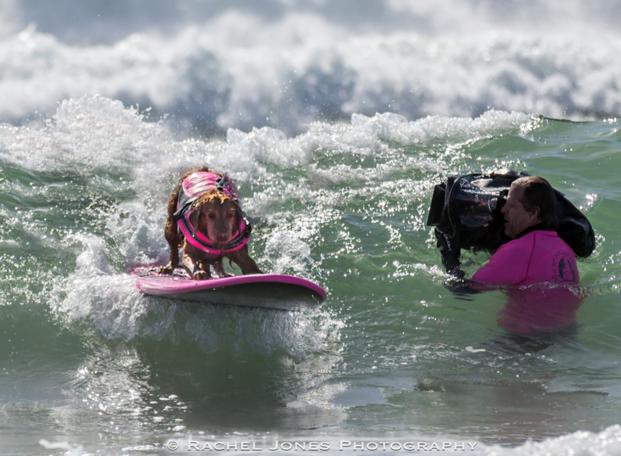 5. But she's still remarkably patient.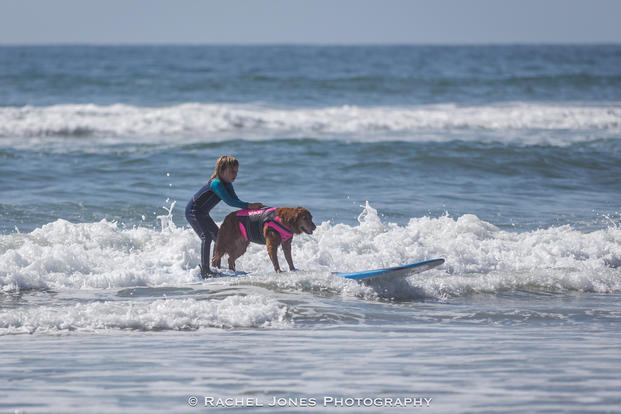 6. Kids love her.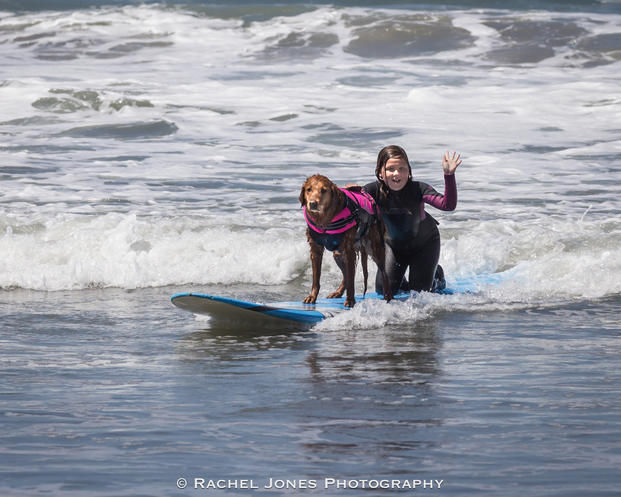 7. She's patient with reshoots.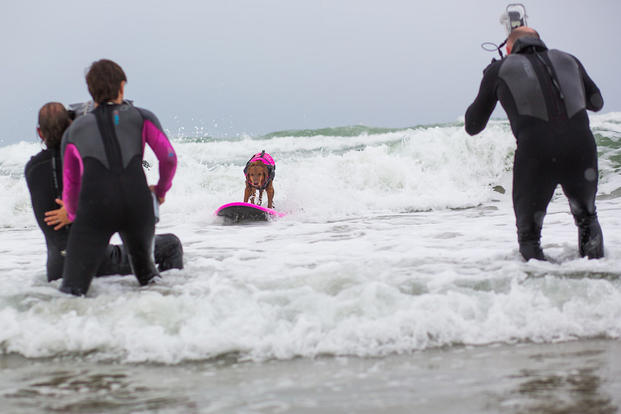 8. After the director gets the shot, it's time for a bit of contemplation on the beach.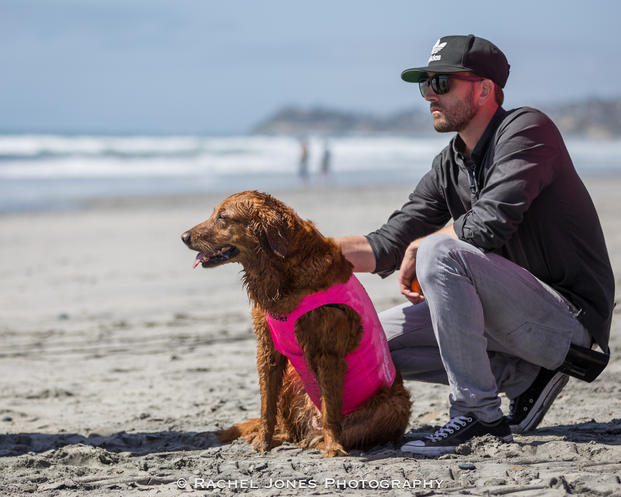 9. Belly rubs are always welcome.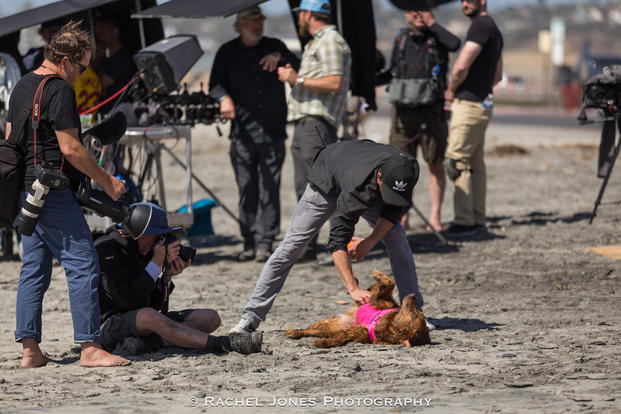 10. You may think it's a glamorous job, but movie work is exhausting.