Shinola is a Michigan-based company that launched with a line of designed-in-America, assembled-in-Detroit watches. Those were a big hit and they've since expanded into bicycles, journals and leather goods. They're now entering the audio market with turntables, speakers and full line of headphones.
The company emphasizes design and build quality and that's certainly the most undeniable thing about their new corded Canfield Over-Ear Headphones.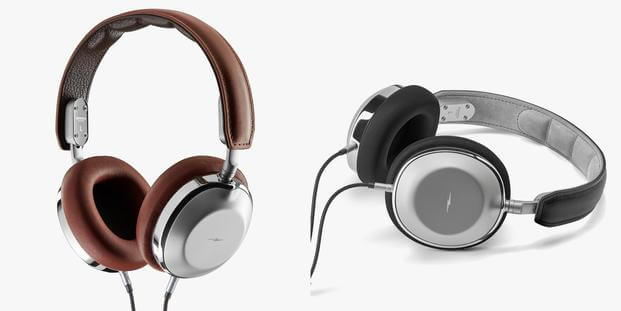 We're talking stainless steel, leather and gold-plated contacts in a package that's built like a tank and looks like an accessory for a high-end luxury sedan.
I've always been partial to workhouse headphones that deliver a great bang for the buck. The Audio-Technica ATH-M50X or the Sony MDR-7506 sound fantastic for their respective prices, but they're also plastic and fake leather. They'll take a beating in a work environment for a while but they're destined to flame out after a while.
Shinola did not design these headphones for that market. This is a true luxury good aimed at people who link great look and feel are worth a premium price. In this case, the price is $595 for the over-ears in cognac-and-silver or black-and-silver (pictured above) or $650 for the glossy PVD black finish.
That's a lot of money. How's the audio, you ask?
Here's where things will get complicated for some buyers. The audio is very, very good and it's been tuned ("in Detroit," they say) by audio engineers who have a very specific idea of what they like. There's more bass than the B&W P7 (priced at $400 and probably the most direct competitor here) but less bottom-end boom than you get from Beats.
What you're paying for here is a combination of audio, styling and build quality. The B&W P7 headphones may sound as good (or maybe better) but their build quality doesn't compare to the Canfields, especially the B&W's notoriously flimsy cables.
At the risk of running counter to Shinola's Made-in-Detroit ethos, I'd have to say these headphones remind me of a high-end Lexus: it may not be the most performance-driven car on the road, but the experience of owning one reminds you of the quality manufacturing and attention to detail every time you drive it.
Shinola is also making on-ear versions of these three models for $100 less. There are in-ear monitors that include Beryllium drivers (potentially a great thing) for $195.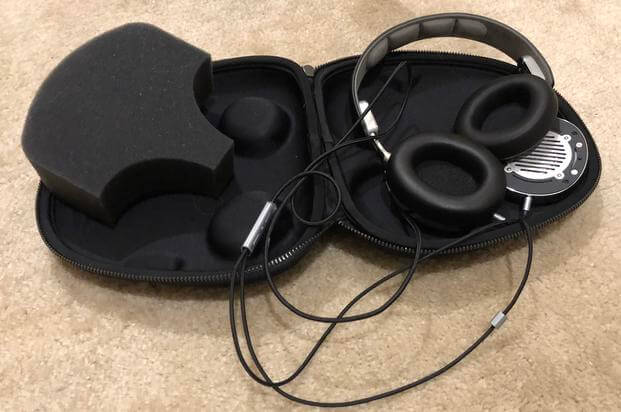 There are two minor complaints, though. Shinola is using the same magnetic earpad solution pioneered by B&W. Unfortunately, the magnets aren't as strong on the Canfields as they are on the B&Ws and it takes some practice to adjust the headband without dislodging the earpads.
The zippered carry case (100% required at this price) comes with a piece of foam that helps hold the headphones in place. What's unclear is whether that foam is there for shipping protection or intended for long-term use. It's not really a hard side case, so I think I'd prefer to keep the foam. If that's the intent, the fact that it's a loose pice of foam doesn't really fit with the rest of the excellent design choices.
If you're going to spend $600 on a pair of headphones, you want to check them out to see if you enjoy the sound and fit. They have stores in several major cities around the United States and their website touts a 30-day return policy.
These are beautiful objects. If you've made enough money that you can afford $600 headphones, the Canfields look and feel like something that's worth the money. If you like the sound, go for it.