'12 Strong: The Declassified True Story of the Horse Soldiers' is a new movie about the U.S. Special Forces team that was the first unit into Afghanistan after 9/11. On Friday 1/12 at (approximately) 12:25pm ET, we going live on our Facebook page to interview Mark Nutch and Bob Pennington, the real veterans who inspired the characters played by Chris Hemsworth and Michael Shannon in the movie.
Major Mark D. Nutsch (retired) was (as a Captain), the team leader and commander of ODA 595, one of the first Task Force Dagger combined Special Forces teams to infiltrate Northern Afghanistan in the days immediately following 9/11.
CW4(Ret) Bob Pennington also served with ODA-595. Together with Northern Alliance Commander General Rashid Dostum and his force, they were credited for the liberation of over 50 towns and cities, destroying over 200 enemy vehicles and bunkers, and killing or capturing over 5000 Taliban fighters during their campaign.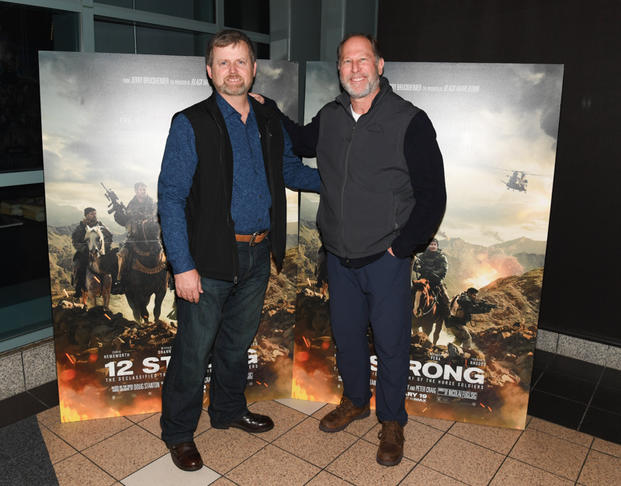 Both Mark and Bob now work with American Freedom Distillery, a veteran-owned, craft whiskey distillery brand, in St. Petersburg, FL.
We'll ask both guys about the movie, what it's like to see your real-life experiences portrayed on screen and try to find out why their names weren't used in the movie.
I'm also hosting a Q&A with the guys tonight at an advance screening in Atlanta. Follow us on Instagram to see photos from that event.