NBC is launching a new military-themed drama called The Brave set to air Mondays at 10PM ET/PT starting September 25th. A secret joint-service special ops team is tasked with conducting rescues and anti-terror actions in conjunction with Defense Intelligence Agency.
This is the year that military shows make the jump to network TV: CBS is launching SEAL Team and the CW has one called Valor. Telling gritty military stories on broadcast TV is a far different proposition than what we're used to seeing on cable-only networks. The stakes are higher because NBC needs a far larger audience to consider one of its shows a success.
%embed1%
The Brave was created by Dean Georgaris, best known as the screenwriter of the underrated Jonathan Demme remake of The Manchurian Candidate, John Woo's Paycheck and Lara Croft Tomb Raider: The Cradle of Life. He's come up with a compelling angle on the network military show: rather than focus on the personal lives of his characters and long, complicated story arcs, he's aiming for a modern version of Mission: Impossible. Viewers get one mission per week in some far-flung corner of the planet.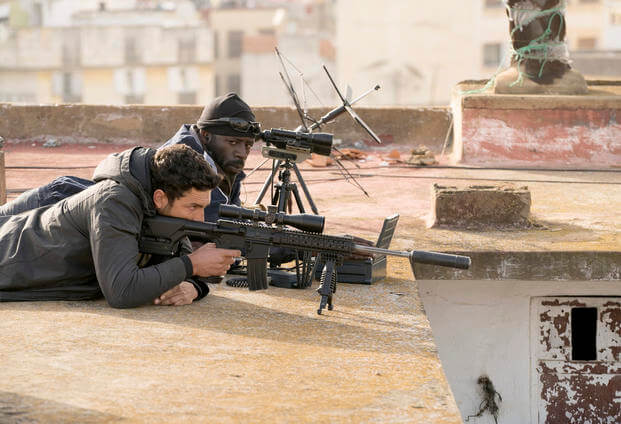 THE BRAVE -- "Pilot" Episode 101 -- Pictured: (l-r) Noah Mills as Sergeant Joseph "McG" McGuire, Demetrius Grosse as CPO Ezekiel "Preach" Carter -- (Photo by: Virginia Sherwood/NBC)
I've seen the pilot, which was shot in Morocco but the rest of the first season will be shot in New Mexico. I visited Albuquerque just as they had launched production and were filming an episode about a terror attack at Nigerian mall. The city's convention center was standing in for the mall and the producers and crew were enjoying the excitement of their series order and the beginning of what they hope will be a long experience.
Success for The Brave will depend on how well the state can stand in for locations around the world and just how compelling the action sequences will be. I spent time with former Navy SEAL Mikal Vega on set. He's the guy tasked with teaching the actors how to make it look real and we'll have an in-depth interview with Mikal when the show launches.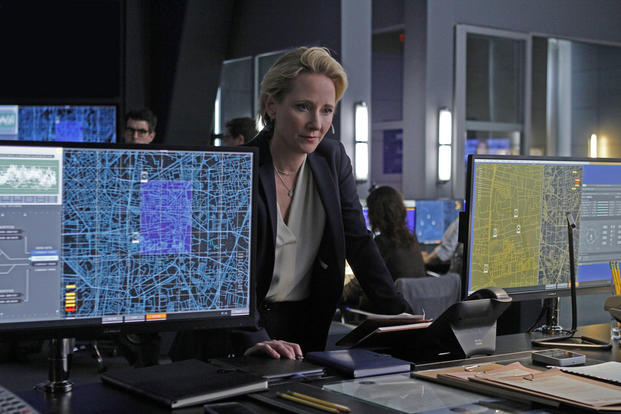 THE BRAVE -- Pilot -- Pictured: Anne Heche as Patricia Campbell -- (Photo by: Simon Mein/NBC)
The show's team features members who are Delta Force, plus a SEAL and a CIA operative. Mike Vogel stars as Captain Adam Vogel, the Army Ranger who leads the team. Demetrius Grosse is SEAL CPO Ezekiel "Preach" Carter, Natacha Karam is the sniper Sgt. Jasmine "Jaz" Khan, Noah Mills is Sgt. Joseph "McG" McGuire and Hadi Tabbal is CIA agent Amir Al-Raisani. Ann Heche plays Patricia Campbell, the head of operations for the Defense Intelligence Agency.
Mike Vogel talked to us about his own (unfulfilled) military ambitions and how he hopes his role in The Brave honors is friends who serve.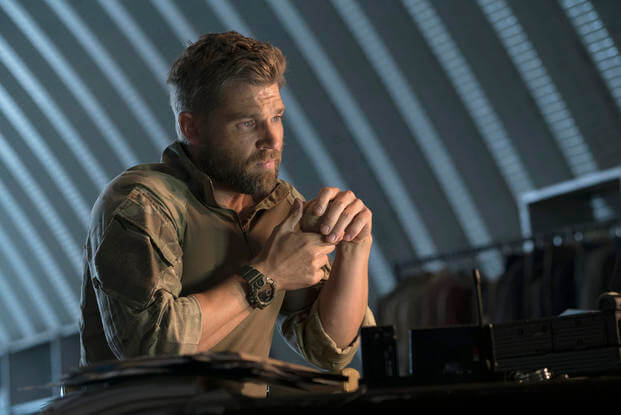 THE BRAVE -- Pilot -- Pictured: Mike Vogel as Adam Dalton -- (Photo by: Virginia Sherwood/NBC)
Everyone on set has been telling me about your affinity for the military.
This show is personal. It's near and dear to me. All the aspirations I had prior to becoming an actor now come to life in this role. I always thought I was going to be a fighter pilot and head to the Air Force Academy.
That I didn't end up in the military is a very weird thing. I was that kid. If there was an excuse to dress up, that was it. Every Halloween I was a soldier 15 years in a row. My cousins and uncles were all in the military. Life just took a different path.
When I was filming Poseidon, I spent two weeks on the phone with the Air National Guard recruiter, trying to find out if there was a way where I could somehow do the whole Clark Gable thing. Maybe I could still do the Hollywood thing and fly at the same time.
Over all the years all of my adult life, it seems like the majority of my friends have come out of special forces units, guys just like the one I'm playing. And while I'm in no way comparing myself to them, I've spent so much time around them that I've seen the amazing qualities and characteristics that make these guys and gals tick. Now to have this show come along, this role is a bucket list item for me to do, as an homage to them.
A lot of times, Hollywood gives us its version of what they think the military must be feeling or apologize for America's wrongs and things that we've done. Do we ever just let the men and women who serve tell the story and let them be the focus of the show?
My cousin's husband was killed in Iraq in 2007. I talked to him before he went back for his fourth tour of duty and he said to me, "Regardless of all the stuff that you may hear about the politics, I love going back because I see the difference I'm making." And to a man, to a woman that I've talked to who served on the ground and came back, regardless of the decisions made by the suits in Washington, they've told me that they believe in the mission, they believe in what they're doing, and they believe in the difference that they're seeing in the lives of kids and families overseas.
I hope this show finds wild success for their sake, so that we can draw attention to veterans issues and use this as an opportunity to tackle some of those things.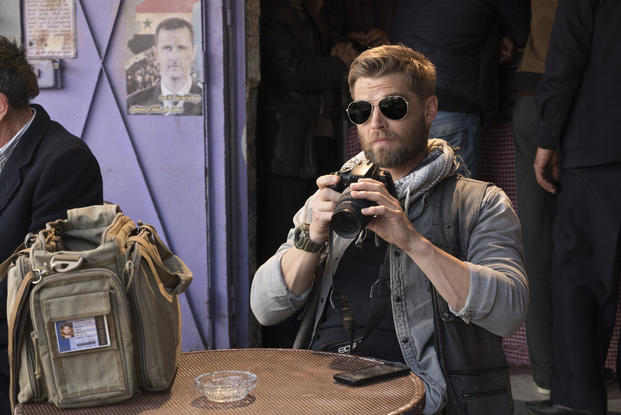 THE BRAVE -- Pilot -- Pictured: Mike Vogel as Michael Dalton -- (Photo by: Virginia Sherwood/NBC)
Some civilians don't necessarily understand that serving in the military isn't necessarily a political act.
That's right, that's right. People come from all across the political spectrum in the military. A lot more often it becomes about the guy to your left and your right. That's something that we want to focus on and it's a fight that we will fight. We realize that when a lot of these guys and gals head down range, it's not for a political reason as much as it is for a personal one.