Each week, Military.com searches the globe (and the internet) for the DoD's best military photos and posts them here for you.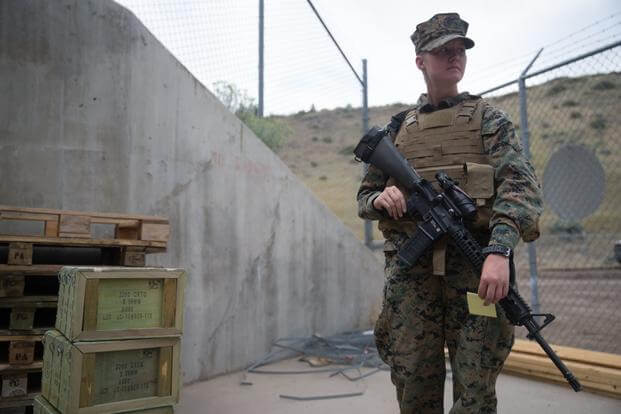 Photo by Lance Cpl. Timothy Shoemaker/1st Marine Logistics Group
U.S. Marine Pfc. Olivia Rutherford, an ammunition technician with Combat Logistics Battalion 5, Combat Logistics Regiment 1, 1st Marine Logistics Group, receives blank ammunition during a field operation while participating in Mountain Training Exercise 4-17 at Marine Corps Mountain Warfare Training Center.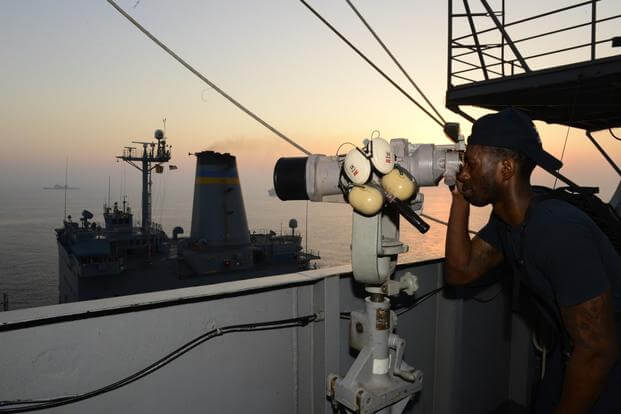 Courtesy Photo/Navy Media Content Services
U.S. Navy Operations Specialist 3rd Class Dominique Grant, from Shreveport, La., stands starboard lookout watch aboard the aircraft carrier USS Nimitz (CVN 68), Aug. 10, 2017, in the Arabian Gulf. Nimitz is deployed in the U.S. 5th Fleet area of operations in support of Operation Inherent Resolve.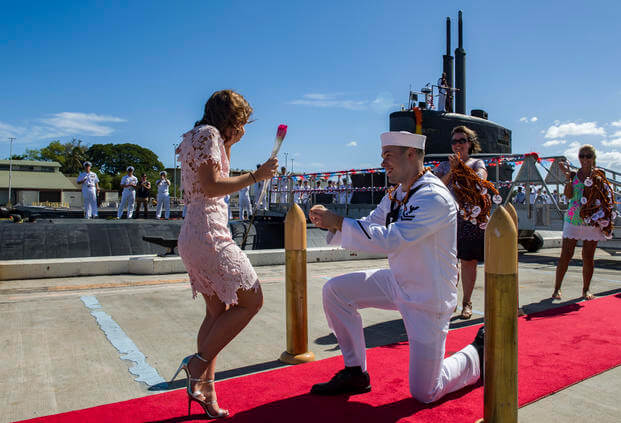 Photo by Mass Communication Specialist 2nd Class Katarzyna Kobiljak/U.S. Navy
Machinist's Mate 2nd Class Ragan Anderson-Hennigan, assigned to the Los Angeles-class attack submarine USS Jacksonville (SSN 699), proposes to his girlfriend during a homecoming arrival at Joint Base Pearl Harbor-Hickam, after completing its final deployment.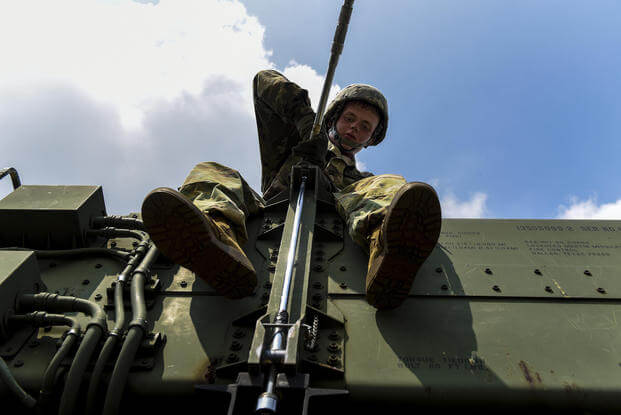 Photo by Senior Airman Michael Hunsaker/United States Air Force
A U.S. Army Soldier, assigned to the 35th Air Defense Artillery Brigade (Official), participates in Patriot surface-to-air missile training at Kunsan Air Base, Republic of Korea, July 27, 2017.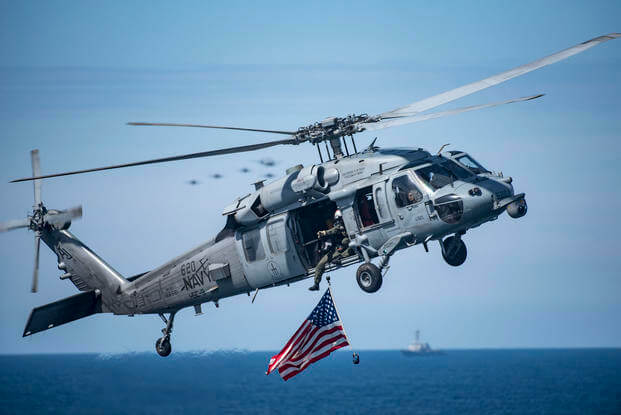 Photo by Mass Communication Specialist 3rd Class Matt Matlage/U.S. Navy
An MH-60S Sea Hawk helicopter attached to the "Tridents" of Helicopter Sea Combat Squadron (HSC) 9 displays the American flag alongside the aircraft carrier USS George H.W. Bush (CVN 77) during an airpower demonstration rehearsal.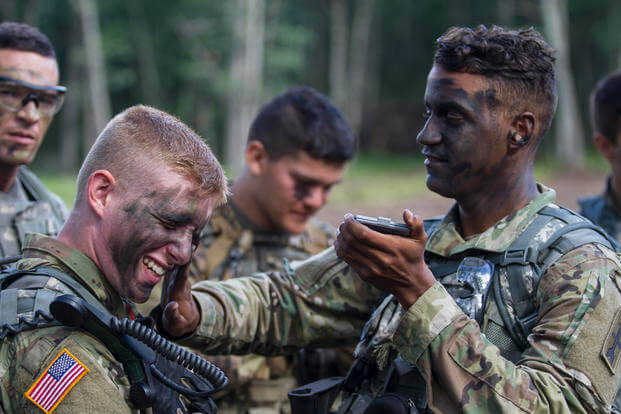 Photo by Sgt. Seth LaCount/U.S. Army
U.S. Army soliders and cadets, assigned to the Michigan Army National Guard, prepare for a live-fire exercise during Northern Strike 17 at the Joint Maneuver Training Center, Camp Grayling, Mich., Aug. 4, 2017.
Photo by Airman 1st Class Joseph Pick/U.S. Air Force
Chief Master Sergeant of the Air Force Kaleth O. Wright fires a weapon during a Dynamics of International Terrorism demonstration at Hurlburt Field, Fla., Aug. 10, 2017.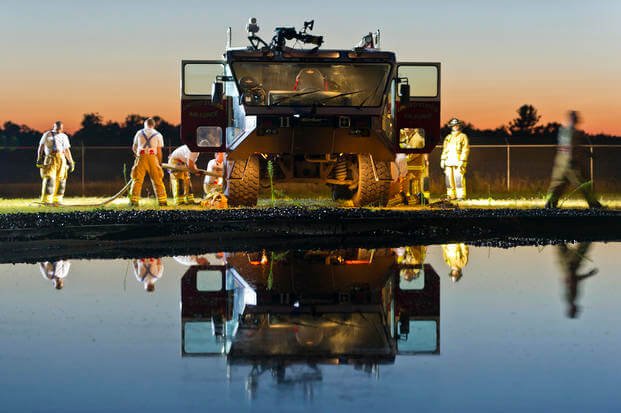 Photo by Tech. Sgt. Efren Lopez/U.S. Air Force
U.S. Air Force firefighters with the 944th Civil Engineer Squadron, Luke AFB, Ariz.; 445th Civil Engineer Squadron, Wright Patterson AFB, Ohio; 932nd Civil Engineer Squadron, Scott Air Force Base, Ill.; and the 910th Civil Engineer Squadron, Youngstown, Ohio, put away their equipment after conducting fire pit training.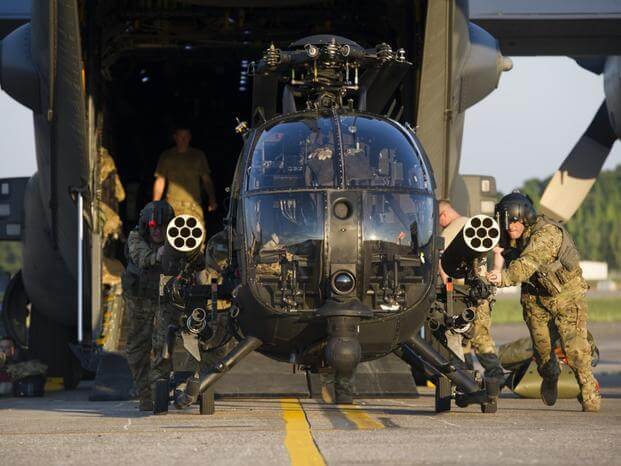 Photo by Airman 1st Class Joseph Pick/1st Special Operations Wing - Public Affairs
Aircrew with the 15th Special Operations Squadron train with Soldiers assigned to the 160th Special Operations Aviation Regiment during a bilateral training exercise at Saber Army Airfield, Tenn., July 11, 2017.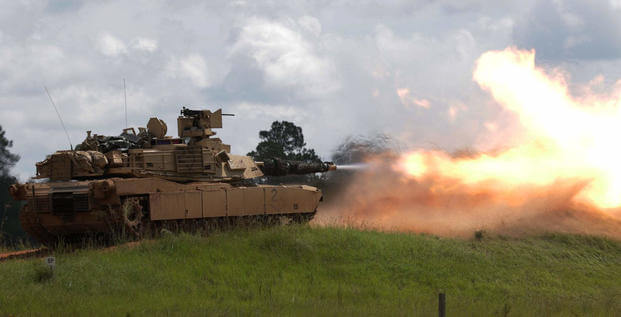 Photo by Staff Sgt. Antonio Vincent/U.S. Army
A tank crew, assigned to 1st Armored Brigade Combat Team, 3rd Infantry Division, fires at a target during qualifications exercises at Fort Stewart, Ga., Aug. 8, 2017.