Marine veteran Chuck Wepner was the 8th-ranked heavyweight fighter in the world when he was tapped to fight Muhammad Ali on March 24, 1975. It was Ali's first bout after regaining his title from George Foreman the previous October in Zaire in a bout labeled the "Rumble in the Jungle." Wepner was supposed to be a easy fight but he took the champ deep into the 15th round and knocked him down during the fight.
Chuck's stellar performance was such a surprise that he inspired Sylvester Stallone to make Rocky. What America didn't know was how colorful Wepner's life was both before and after the big fight. Liev Schrieber plays Wepner in Chuck (out now on Blu-ray, DVD and Digital HD).
%embed1%
Nicknamed the "Bayonne Bleeder," Wepner worked as a liquor salesman during his pro boxing career. After his moment in the spotlight with The Greatest, he took full advantage of his newfound fame and indulged in all the vices the '70s had to offer. He blew up his first marriage, fought pro wrestler Andre the Giant, did a stretch in prison and eventually wrestled a bear. It's all in the movie and Liev Schreiber gives a performance that fully celebrates Chuck's resilience.
Elisabeth Moss (Mad Men, The Handmaid's Tale) plays Chuck's first wife, Ron Perlman (Hellboy) plays his trainer, Naomi Watts (The Ring, Twin Peaks) plays the second wife who eventually rescues Chuck from himself, and comedian Jim Gaffigan (The Jim Gaffigan Show) gives an excellent dramatic performance.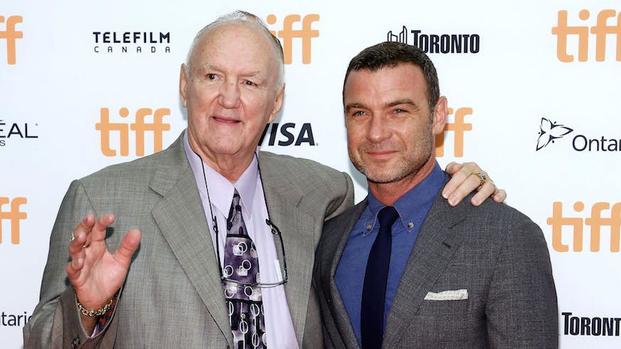 Chuck Wepner and Liev Schreiber at the Toronto Film Festival.
Chuck's one of those movies that you'll wonder why it didn't get a wide release in theaters. The real Chuck Wepner talked to us about his military career, how he got into boxing and what it's like to have a movie made about your life. The film is one of those warts-and-all portrayals and the real Chuck Wepner offers an amazing example of a guy who doesn't get hung up on past mistakes.
Liev Schreiber and Ron Perlman in "Chuck."
What's it like to see yourself in a movie?
I've done over 40 different things on television over the years, so I've seen myself before. I love the movie, I love the way they did it, and I love the people that are in it. It's an ongoing thing for me, of course, because now it's on Blu-ray and that's super huge. So I'm looking forward to seeing it on Blu-ray. We just got it in the mail and we're gonna play it in the next day or so.
I've seen the movie five times. I got sick of seeing it after the third, but I had to see it two more times because I was doing Q and A. It got to the point where I could almost read the parts. I consider myself very fortunate to have a movie made about me with this caliber of people.
I think a lot of us who remember the fight never knew you served as a Marine. Tell us about your military career.
Well, I was in the Corps before you and maybe even your father was born. Who knows. That was over 60 years ago, from 1956 to '59. I got discharged a noncommissioned officer. I went to Parris Island in boot camp. That's when Parris Island was really Parris Island, when they could anything they wanted to you. And they did, believe me. But it was a great experience for me. To this day, I'm very proud of being a United States Marine. I keep in touch with a lot of guys and I do a few things a year.
As a matter of fact, about two years ago down in Atlantic City at Bally, they presented me with the Man of the Year Award for the United States Marine Corps and the state police. It was nice. I got a big trophy and they had a big crowd there. We had five Medal of Honor winners attend the dinner, so it was a real thrill for me.
Did you start boxing before you were in the Marines?
Well, I did a couple of smokers when I was a kid. I did four or five smokers. You know where you put the big gloves on? I was eight or nine years old and you went out there and you threw some punches. Then I more or less dropped it because I started playing a lot of basketball. But then I picked it up again. When I went into the Golden Gloves, I picked it up seriously, where I started training three nights a week.
In 1965, I won the United States and East Coast Championships at Madison Square Garden. I'm the only man in the state of New Jersey ever to do that. And I'm very proud of that. The following year I turned pro.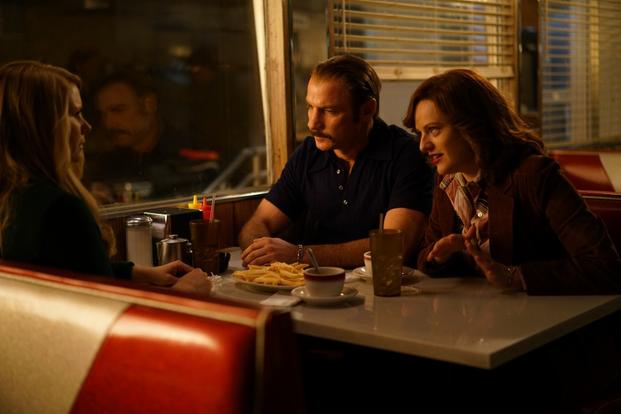 Liev Schreiber and Elisabeth Moss in "Chuck."
The movie makes it clear that being a famous athlete in the '70s didn't necessarily mean you didn't have to work another job.
Oh, yeah, I had another job. I had a couple of jobs. As a matter of fact, I trained for the Golden Gloves when I was working in Western Electric as the guard on the nightshift and I worked in Budweiser on the line, on the conveyor line. So that was pretty much my schedule for my entire career.
The only fight I trained for full time was in 1975 when I fought Muhammad Ali for the championship of the world. And that was pros, of course. Don King sent me up to camp. Let me tell you, it's a world of difference, the conditioning you can get into and the sparring you get and the training and the rest. It was like a whole new world and it made me a lot better fighter.
As a matter of fact, I was a 40 to 1 underdog not to go more than five rounds. And I went fifteen and knocked him down. So it was a big difference to me.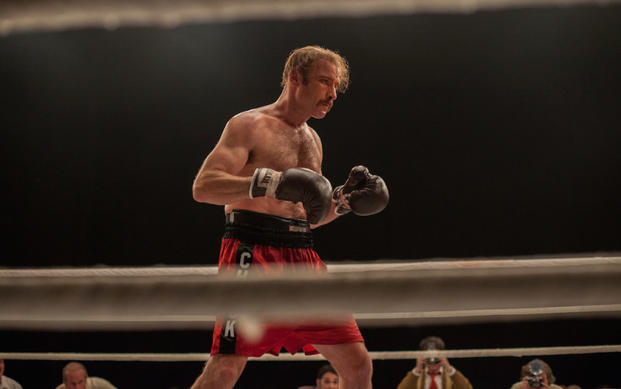 Liev Schreiber in "Chuck."
When I saw the fight as a kid, everyone was incredibly surprised by how you hung in with Ali.
Well, that was the idea we had going into the fight. We were hoping that he just came off that knockout win over George Foreman in Zaire. We figured maybe he'd take us lightly and not train as hard as he should have. If I got in great shape and kept pressing him, as I did in the fight, kept going forward, maybe I'd be able to tire him out, wear him down, and knock him out in the later rounds. But he was just too great. He was still the great Muhammad Ali.
I was a fan of his before I fought him when I was coming up through the ranks. I was ranked eighth in the world when I fought him. It was a thrill just to be in the same ring with him. And believe it or not, I got to fight him for the title in '75. And that was probably the greatest thrill of my life.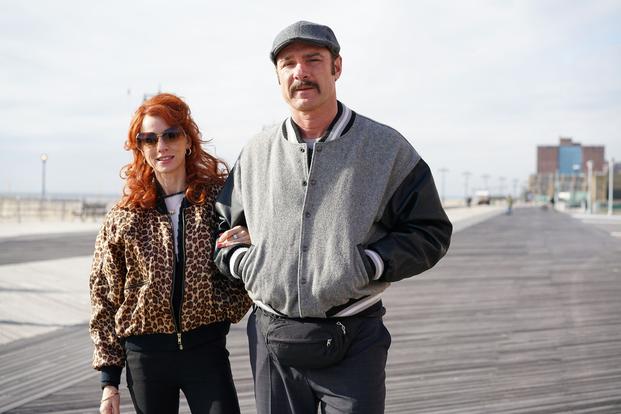 Naomi Watts and Liev Schreiber in "Chuck."
I think most people think that anyone they've seen on television is rich and has it made. One of the strong points the movie makes is that your life didn't necessarily go that way.
Yeah, I understand that. Everybody figures if you're on TV, you're fighting for the title. I got $100,000 for that fight. And that was by far the biggest fight that I fought. I got $40,000 for fighting Andre The Giant, $40,000 for fighting [Japanese wrestler Antonio] Inoki. I got some decent paydays at $10-15,000, but the fight with Ali was $100,000. In those days, well, $100,000 42 years ago is probably like $500,000 now.
It wasn't just for money. I just wanted to prove that I belonged in there. Stallone took one of my lines, which was in a newspaper. They asked me did I think I could win and I says, of course, I think I can win, but most of all I want to prove that I belonged in the ring with Muhammad Ali that night. And I think I did that.
There's a great real-life shot of you and your wife at the end of the movie. You look like a guy who made it through all the celebrity and drama to the other side. You look like someone who figured it out.
I've lived large my whole life. That's the way I live life. I'm in a quarter of a million dollar condominium here, I drive brand new Lincolns every two years, I wear nice clothes, I go out, I have a good time. That's the way I lived then and that's the way I live now. I've got a great life.
My wife is in the background. I've got a beautiful wife.
LINDA WEPNER: Wonderful wife.
Yeah, wonderful wife. She critiques everything I say, just about, but it's true. I've got a terrific wife and we enjoy ourselves. We live for the day and we don't look down the road. We live every day like it's the most important day of our lives. That's why I think I've been successful.
Do you still live in your hometown?
Oh, yeah, still in Bayonne. As a matter of fact, this year they put up a three-story mural of me on 33rd Street. Three stories; it's 30 feet high. They're putting up a statue of me in November down at the biggest park in Hudson County, which is probably over half a million people. And it's a good life. You know people have been good to me and I try to return it.