Each week, Military.com searches the globe (and the internet) for the DoD's best military photos and posts them here for you.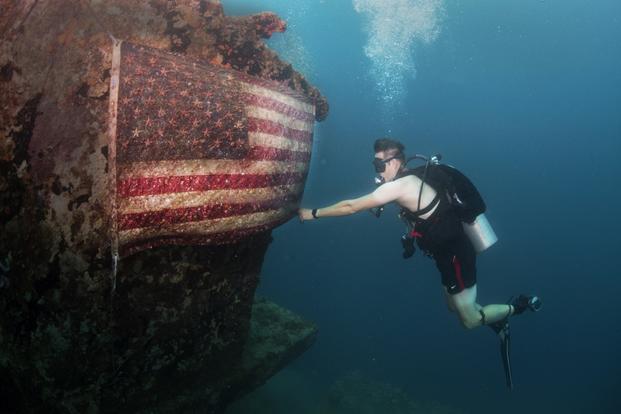 Petty Officer 3rd Class Alfred Coffield/Commander, Task Force 75
A Master Chief Petty Officer assigned to Explosive Ordnance Disposal (EOD) Group 1 fixes an American flag on the American Tanker, a sunken concrete barge used to transport fuel during WWII, in Guam's Apra Harbor June 21, 2017.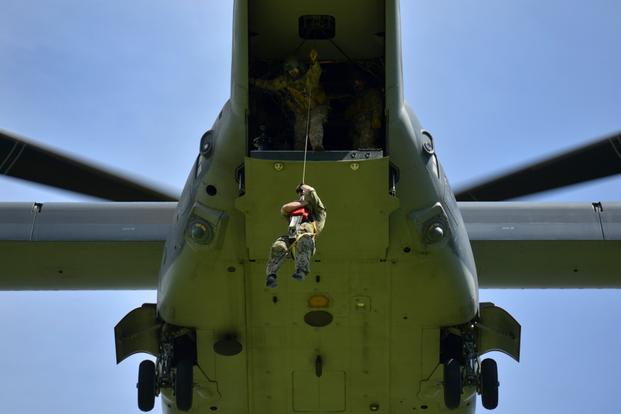 Jason Johnston/Training Support Activity Europe
U.S. Sailors and Israeli Soldiers train together in an exercise which involved fast-roping out of a Bell Boeing V-22 Osprey aircraft in the Boeblingen Local Training Area, Boeblingen, Germany.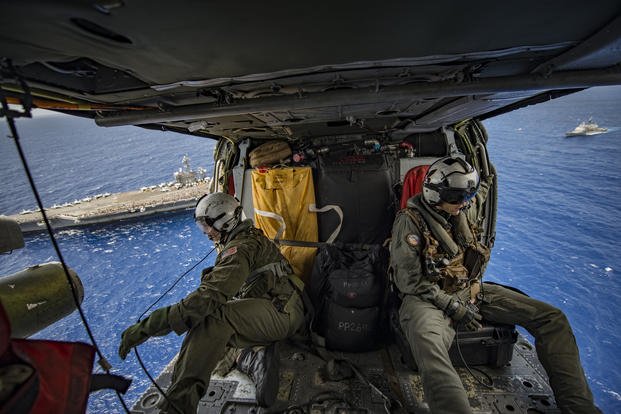 Mass Communication Specialist 2nd Class Z.A. Landers/U.S. Navy
Naval Aircrewmen 2nd Class Peter Princi, left, and Neal Allen, both assigned to the "Black Knights" of Helicopter Sea Combat Squadron (HSC) 4, participate in an air power demonstration above the Nimitz-class aircraft carrier USS Carl Vinson (CVN 70) and the Ticonderoga-class guided-missile cruiser USS Lake Champlain (CG 57) in the Pacific Ocean.
Staff Sgt. Austin L. Thomas/U.S. Army
Members of The U.S. Army Drill Team perform at the 242nd Army Birthday Twilight Tattoo, June 14, 2017, at Conmy Hall, Joint Base Myer-Henderson Hall, VA.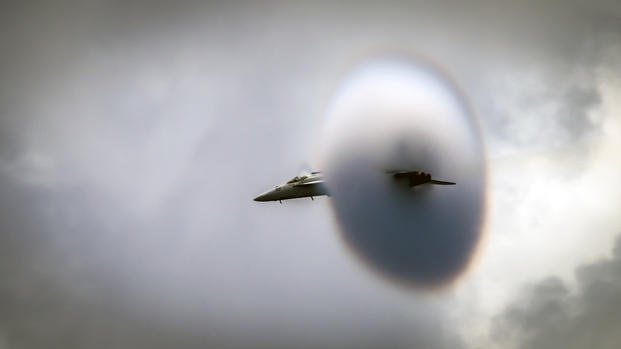 Mass Communication Specialist 3rd Class Matthew Granito/U.S. Navy
An F/A-18E Super Hornet assigned to the "Golden Dragons" of Strike Fighter Squadron (VFA) 192 conducts a high-speed flyby during an air-power demonstration in the western Pacific.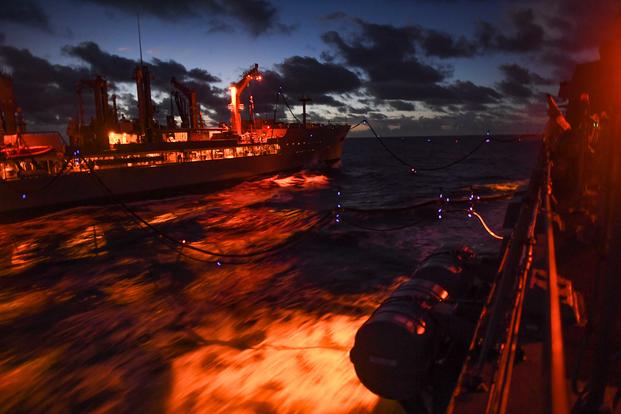 Mass Communication Specialist 2nd Class Jacob M. Milham/U.S. Navy
The Henry J. Kaiser-class fleet replenishment oiler USNS Yukon (T-AO 202) is underway alongside the Arleigh Burke-class guided-missile destroyer USS Kidd (DDG 100) during a replenishment-at-sea.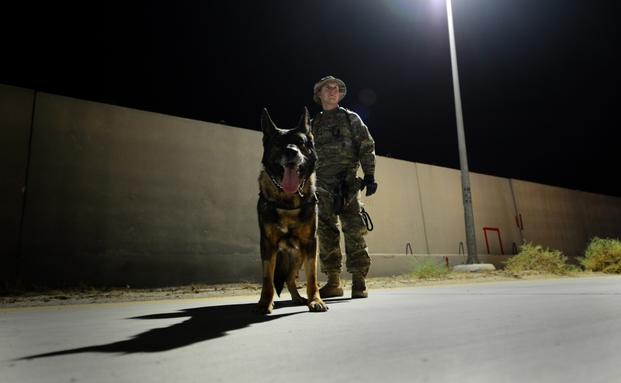 Tech. Sgt. Andy Kin/407th Air Expeditionary Group
U.S. Air Force Senior Airman Carlton Isaacson, a military working dog handler assigned to the 407th Expeditionary Security Forces Squadron and his partner Egon, patrol the flightline in Southwest Asia.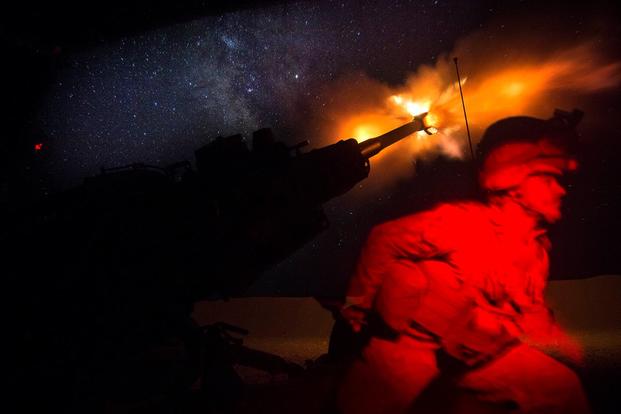 Courtesy USMC
Marines have been conducting 24-hour fire support for the Syrian Democratic Forces as part of CJTF-OIR to defeat ISIS in Iraq and Syria.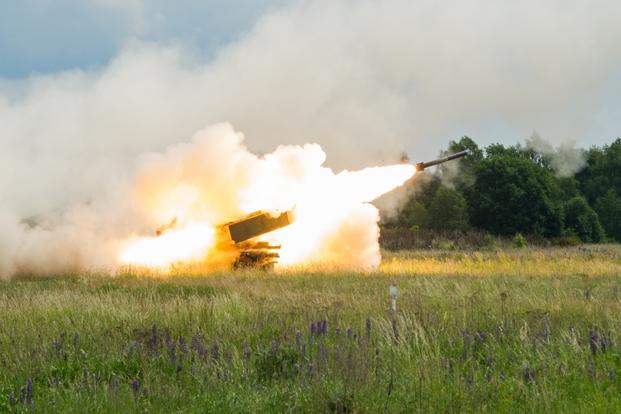 Markus Rauchenberger/Training Support Activity Europe
M142 High Mobility Artillery Rocket System (HIMARS) vehicles with 1st Battalion, 181st Field Artillery Regiment, Tennessee Army National Guard participating in Saber Strike 17 execute a fire mission at Bemoko Piskie, Poland, June 16, 2017.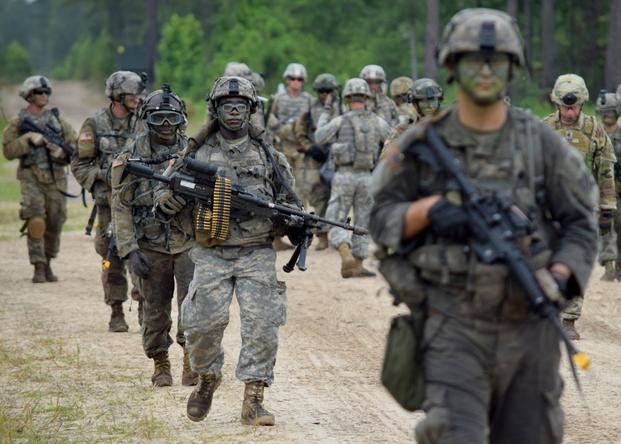 Capt. William Carraway/Georgia National Guard
Georgia Army National Guard Soldiers of Company A, 2nd Battalion, 121st Infantry Regiment and the 177th Brigade Engineer Battalion move out on an approach march to reach their objective at Fort Stewart, GA.