God bless Steven Seagal, an action-movie legend who just keeps cranking out the movies at age 65. The latest in his late-career surge (IMDB lists 8 movies in the last two years!) is Cartels, an explosive thriller that will be available in theaters and on demand on Friday July 7th. We've got a first look at images from the movie, but check out the trailer first:
%embed1%
Once again, Seagal is working with director Keoni Waxman, who's done half a dozen flicks with Steven in the last few years (including Contract to Kill, now on Netflix). This time around, U.S. forces are fighting an Eastern European drug cartel. When crime boss Salazar (is that a Romanian name?) decides to inform on his business partners, U.S. Marshal Jensen (Luke Goss, Blade II) and his team must guard Salazar in a luxury-hotel safe house. Cartel underboss Sinclaire (UFC fighter Georges St. Pierre) and his hit squads are determined to murder Salazar NS the situation goes boom. Agent Harrison (Seagal) gets incredibly pissed off and will stop at nothing to cut out the mole who compromised the operation.
And here are the stills from the movie: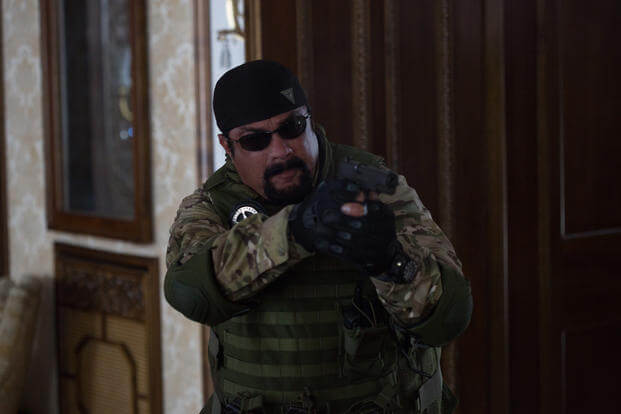 Steven Seagal plays Agent John Harrison.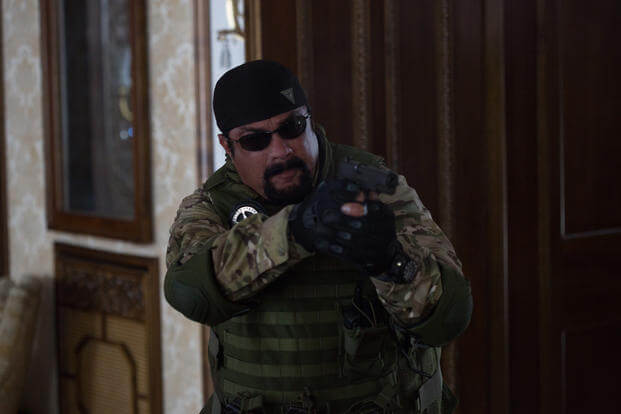 Luke Goss plays Maj. Tom Jensen.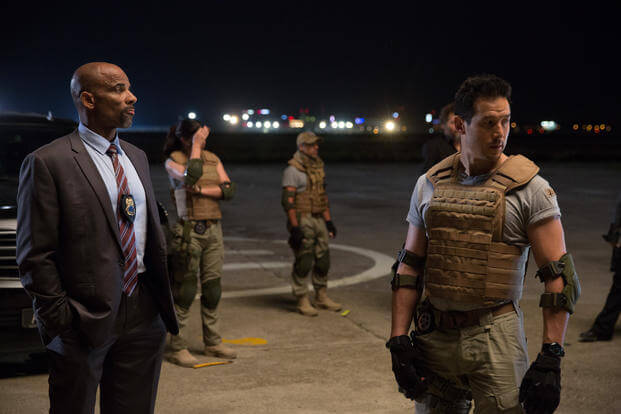 Maj. John "Scony" Skokowski (Darren E. Scott) and Mike Darol (Howard Dell) look on.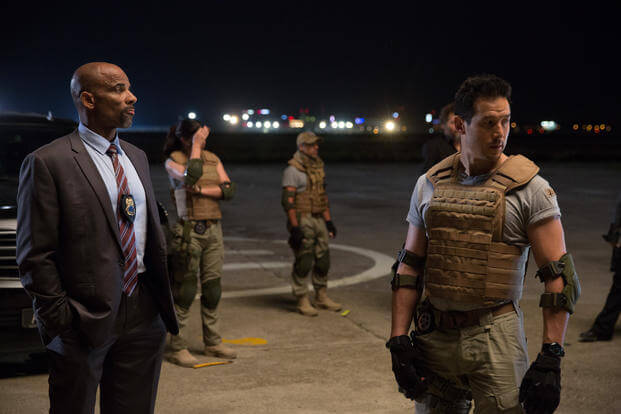 UFC fighter Georges St. Pierre plays cartel underboss Bruno Sinclaire.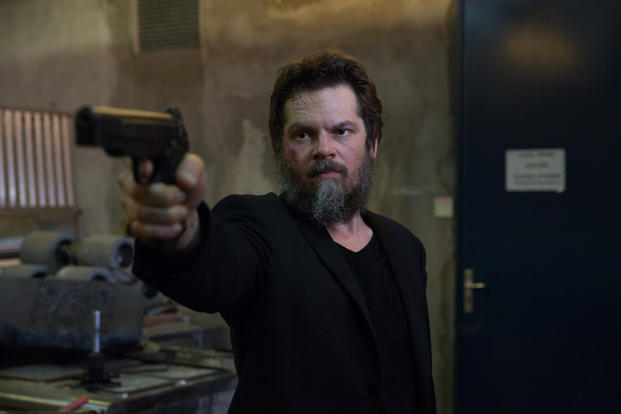 Florin Piersic Jr. plays Joseph 'El Tiburon' Salazar.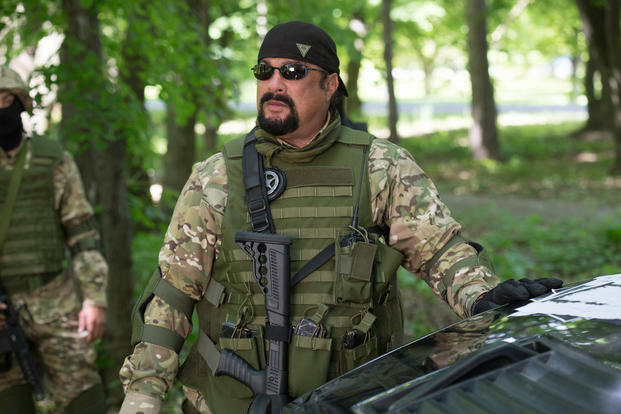 No one rocks a backwards baseball cap and shades like Steven Seagal.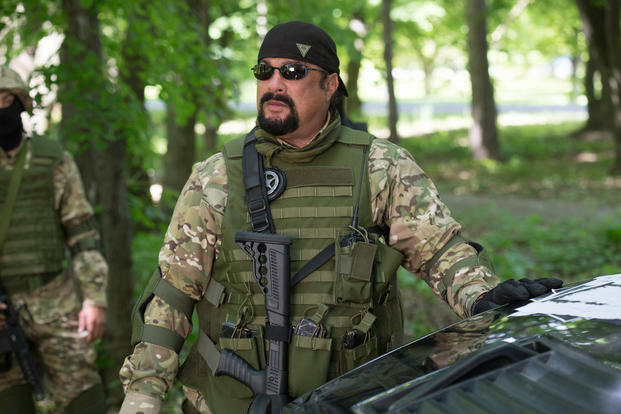 Georges St-Pierre plays Bruno Sinclaire.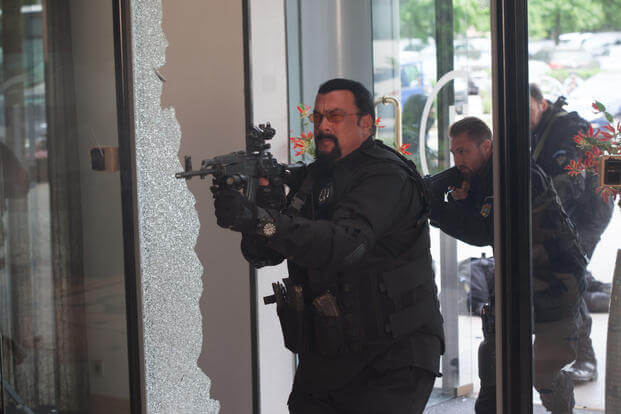 Seagal gave extensive tactical training during his time working with Maricopa County Sheriff Joe Arpaio.