D-mnit Carl! Everyone hates "Carl." He's that guy who won't shut up during operations, or pushes buttons just to figure out what they do, or sometimes is just too eager to do stupid crap. Unfortunately for everyone else, every unit has some version of Carl. Here are seven types that everyone runs into sooner or later:
1. The Carl who messes up a perfect thing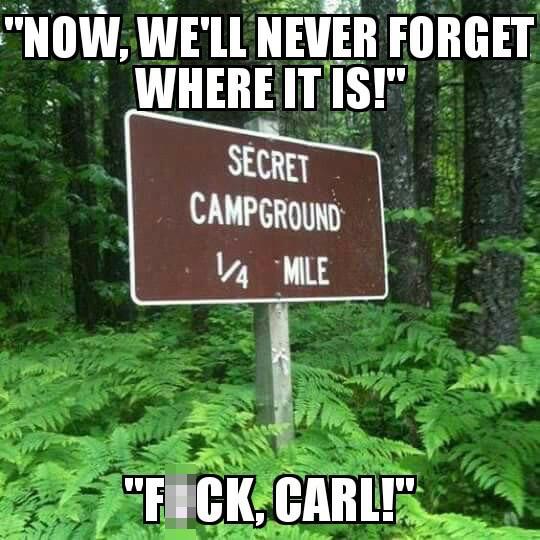 (Meme via Shut Up, Carl)
Oh, that Carl. Everyone is doing the right thing and nailing it, except for him. For instance, a daring commando raid in March 1941 landed in German-occupied Norway and managed to take prisoners, recruit new fighters, and damage infrastructure with only a single injury. That injury came from a man accidentally shooting himself in the thigh with a revolver. If his name wasn't Carl, it should've been.
2. The Carl who always wants to screw around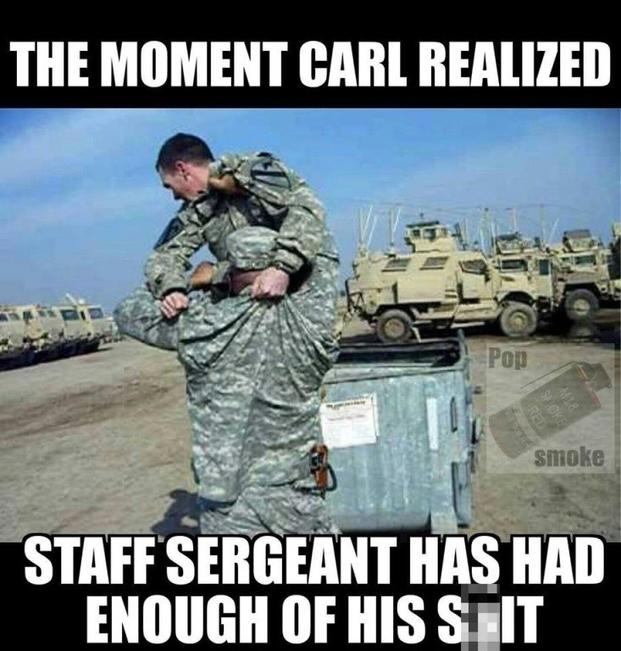 (Meme via Pop smoke)
Everyone else is mission focused, but Carl is over there talking about fishing. Or wearing a funny prop. Or maybe even doing an accent while wearing a fake mustache. It would be hilarious back in the barracks. But since the squad is four steps away from a closed door and the fatal funnel, everyone really wishes he would focus up.
3. The Carl who won't stop talking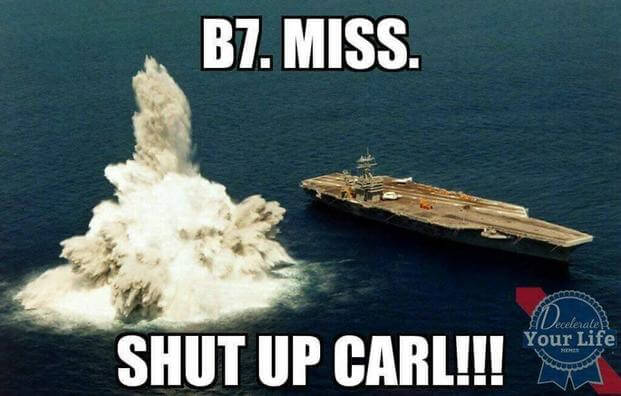 (Meme via Decelerate Your Life)
Maybe it's nerves, or maybe he was raised by overattentive parents, but this guy seems to think every moment is made better with his singing, sound effects, or commentary. Sure, some of his one-liners are pretty great, but it would seriously be better if he shut the f-ck up. For once.
4. The Carl who can't get anything right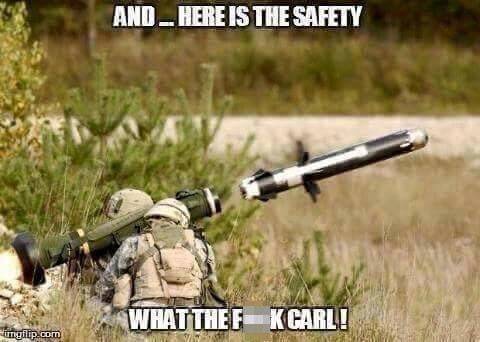 (Meme via God D-mmit Carl)
The whole unit can go through four briefings and dozens of rehearsals, but it's pretty much guaranteed that when push comes to shove, Spc. Carl is going to hit the trigger while trying to engage the safety.
5. The Carl who randomly plays with dangerous equipment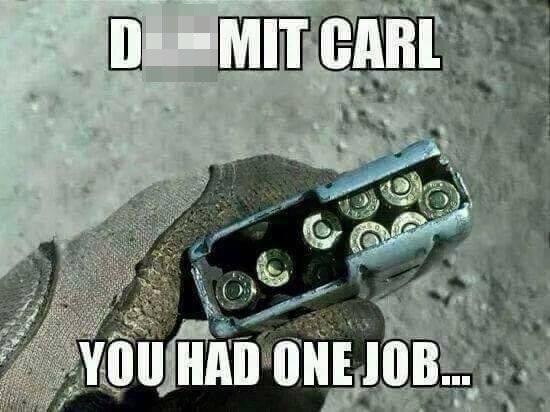 (Meme via Damnit, Carl)
Of course, that's why he shouldn't be touching anything dangerous. Unfortunately, this is the military and keeping Pfc. Carl safe near an armory is like trying to keep "that" uncle sober during a distillery tour. You're going to fail, someone is getting burned, and the locals aren't going to want to see you again.
6. The Carl who is an expert in everything but his job
This Carl is at least moderately useful. They could be an expert in physical fitness or maybe they're a "good" barracks lawyer (actually knows more than 25 percent of the regulations they try to quote!). But still, they know jack and/or crap about their actual job. Need someone to actually purify some water? Don't ask Carl, he'll reach for the hand sanitizer and eye drops.
7. The Carl who always has somewhere to be (usually the smoke pit)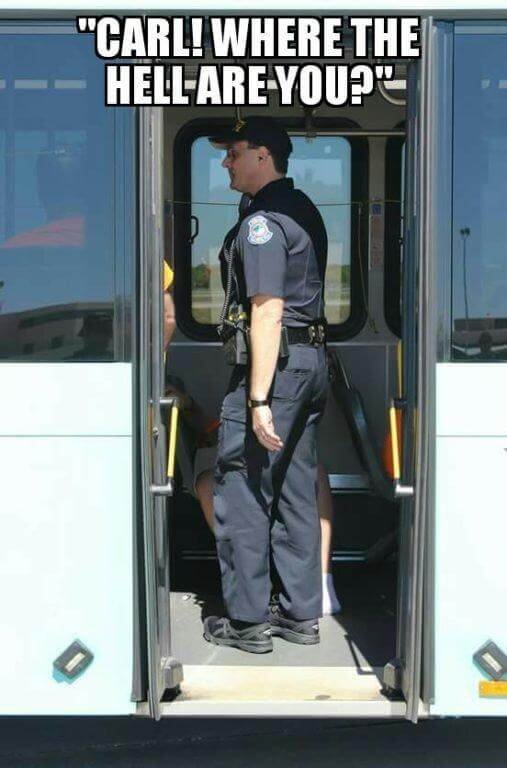 (Meme via Shut Up, Carl)
Call for an extra mag or grenade during combat and you'll understand why this Carl is the worst. You reach back for some extra firepower only to hear from one of the Joes that Carl is actually in the Humvee checking his Facebook messages or in the smoke pit puffing on a clove cigarette (yeah, he's that guy). Hope you can still achieve fire superiority.
Logan Nye - Staff Writer at We Are The Mighty
Logan is a former Fort Bragg paratrooper who deployed with the 82nd Airborne Division's 4th Brigade Combat Team.
---
MORE POSTS FROM WE ARE THE MIGHTY:
The Army has just declassified how the PT belt works (and it's amazing)
5 things the US Military should ban forever
Why the longest-serving Bond was the ultimate vet
We Are The Mighty (WATM) celebrates service with stories that inspire. WATM is made in Hollywood by veterans. It's military life presented like never before. Check it out at We Are the Mighty.