The Vietnam War was gritty and painful. These 28 photos from the U.S. National Archives provide another glimpse of what U.S. Marines and their South Vietnamese partners went through in that long war:
1. A U.S. Marine officer teaches a Vietnamese recruit to use a grenade launcher.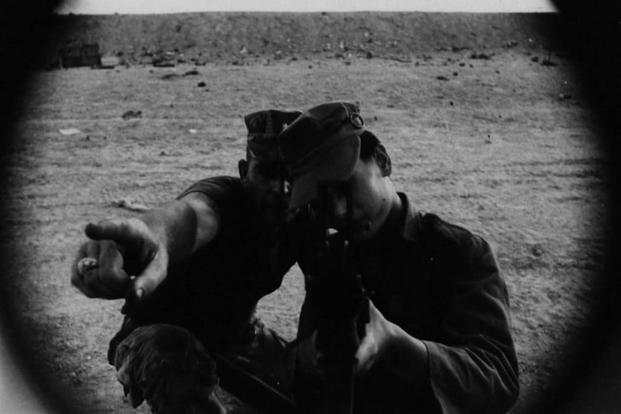 2. Vietnamese Rangers move across the landing zone as a Marine helicopter takes off.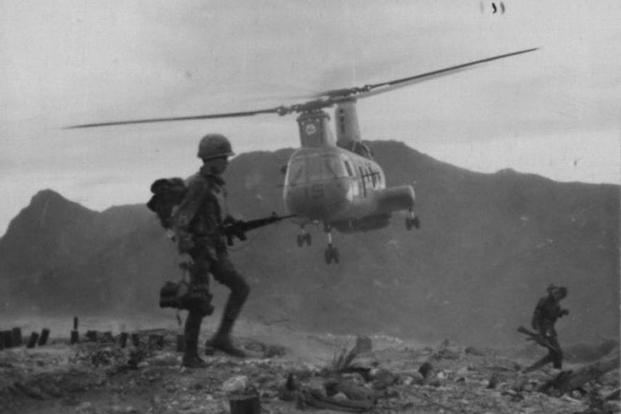 3. Vietnamese armor soldiers try to get their gun into operation.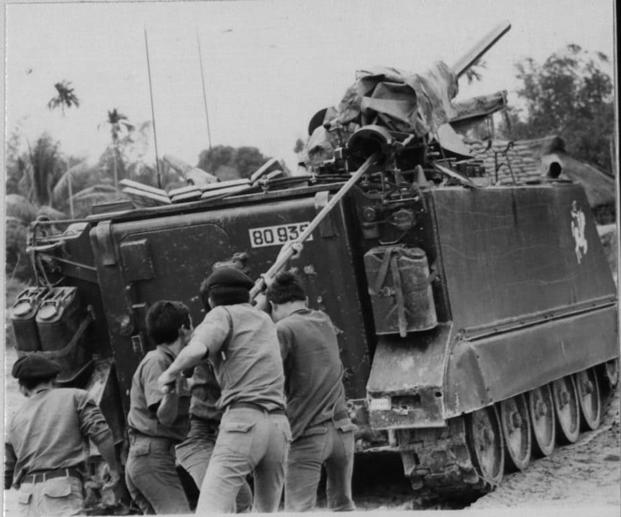 4. A U.S. Marine and a Vietnamese Ranger search for enemy weapons.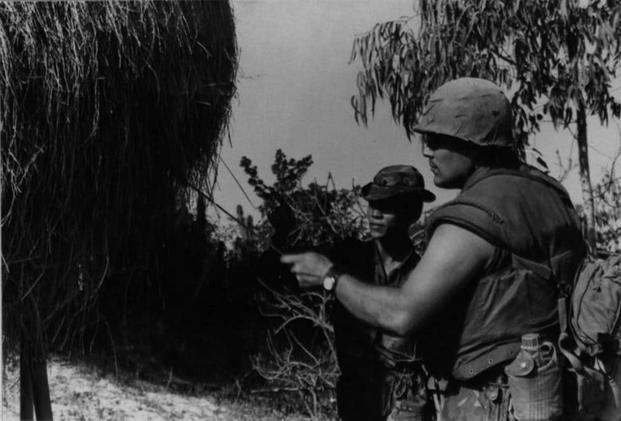 5. American Marines enjoy food and mail during a short stayover in their base village.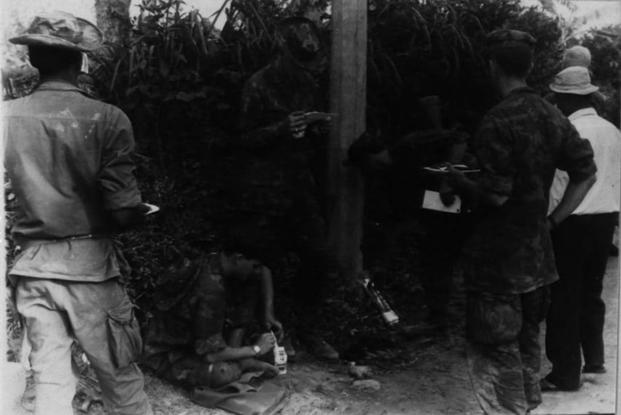 6. Vietnamese rangers practice inserting into and exfiltrating from the jungle on special purpose ladders from a Marine helicopter.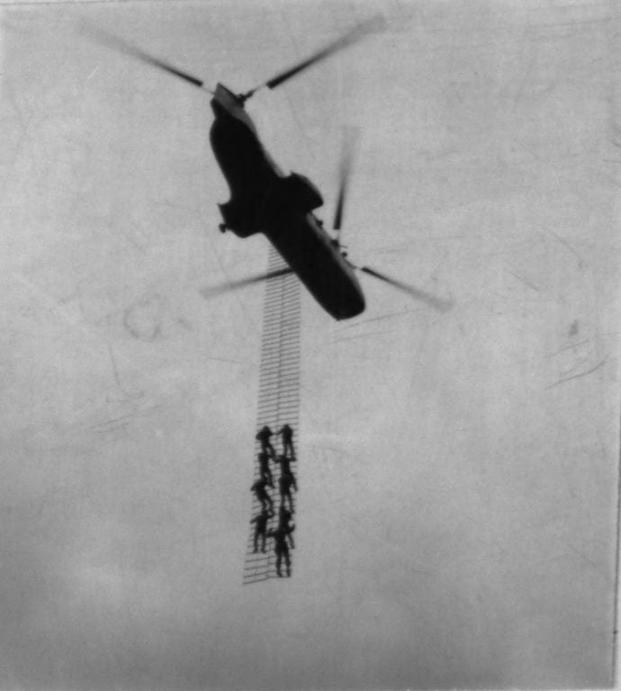 7. Vietnamese and U.S. troops get ready for a night ambush.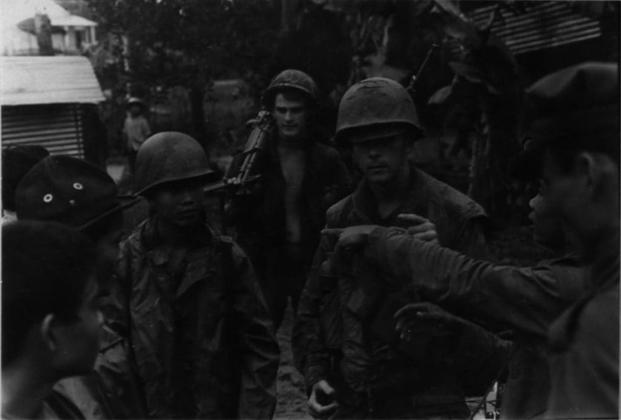 8. A Marine trainer assists a Vietnamese student.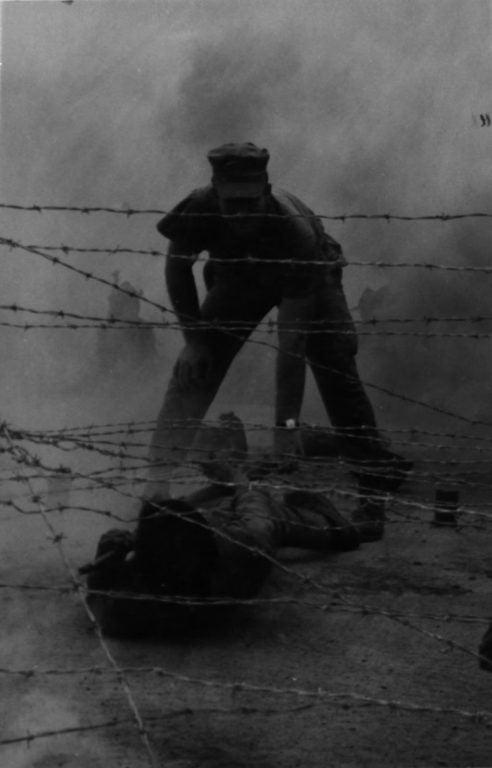 9. A soldier shot by a sniper smokes a cigarette as another soldier looks at the carbine magazine that caught the incoming round, preventing further injury.
10. Marines conducting a joint operation with the Vietnamese catch a break on armored personnel carriers.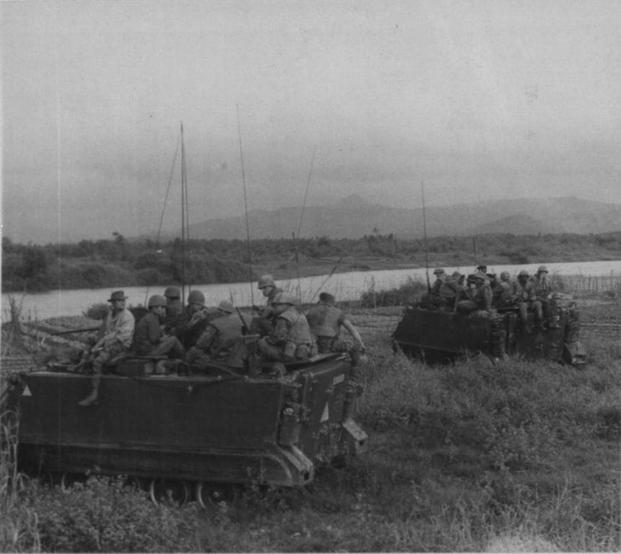 11. A joint force rushes to remove supplies from a U.S. helicopter.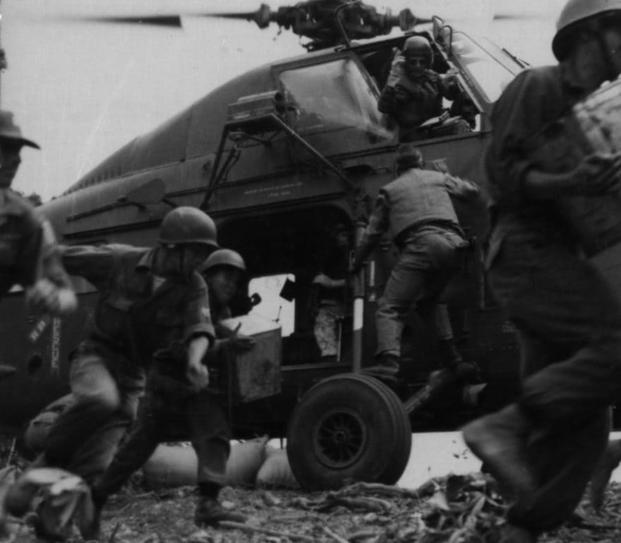 12. A U.S.-Vietnamese patrol moves through sand dunes during a mission.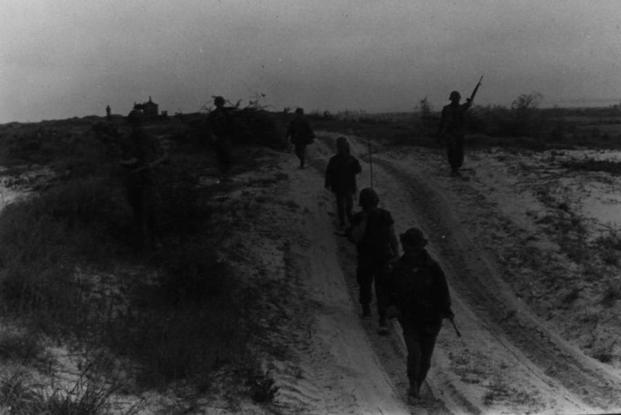 13. A Vietnamese trainee practices ambushing North Vietnamese forces during a training activity with the U.S.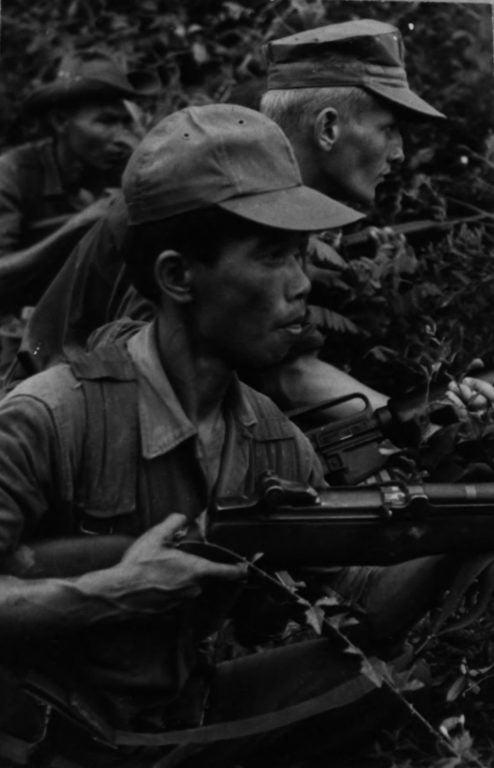 14. A Marine shows a Vietnamese soldier how to operate the M-60 machine gun during training.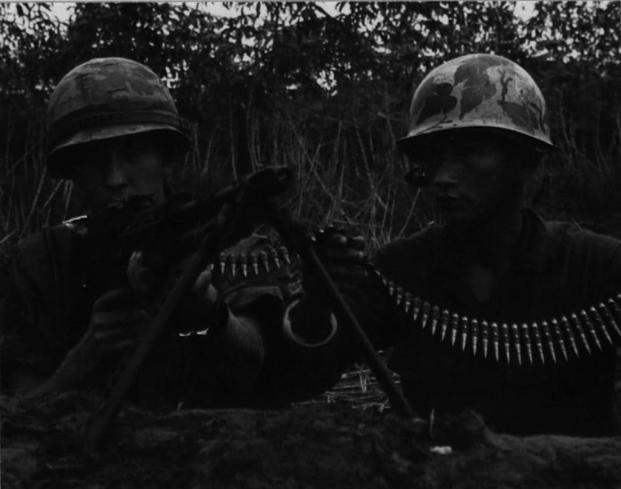 15. American and Vietnamese troops rush into position as Viet Cong fighters attempt to escape.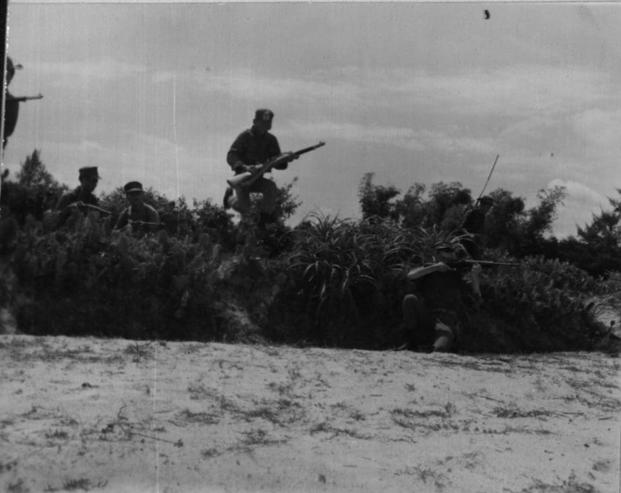 16. American and Vietnamese troops share the map during a clearing operation.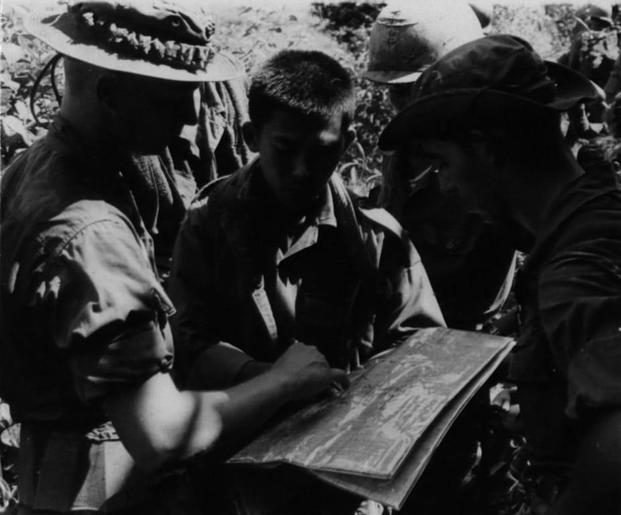 17. A U.S. Marine checks a local citizen's identification.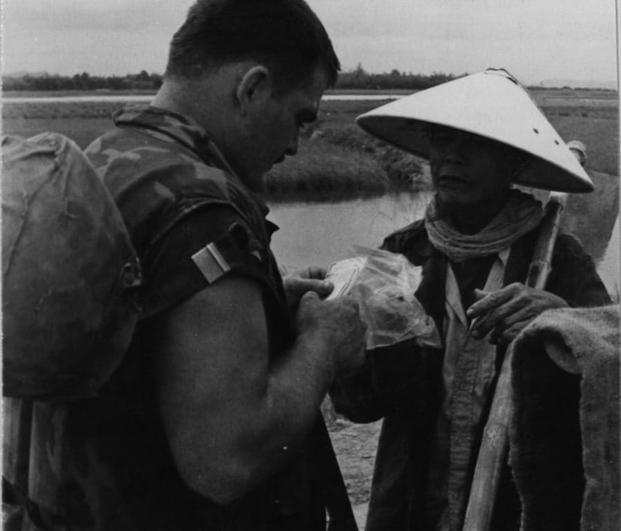 18. Troops patrol a village destroyed by the Viet Cong after the locals refused to give aid to the fighters.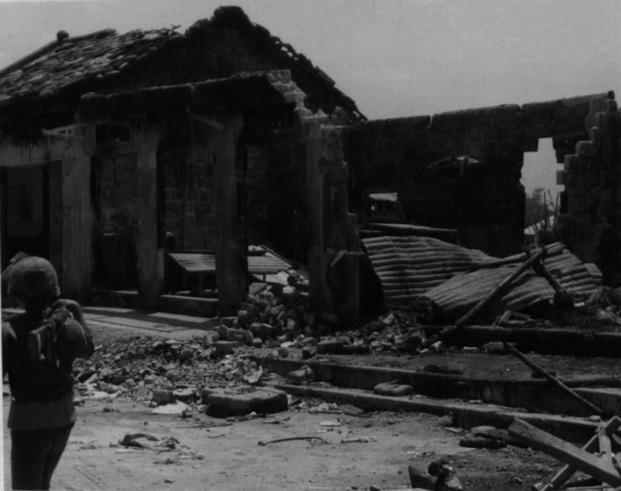 19. A U.S. Marine rests during operations.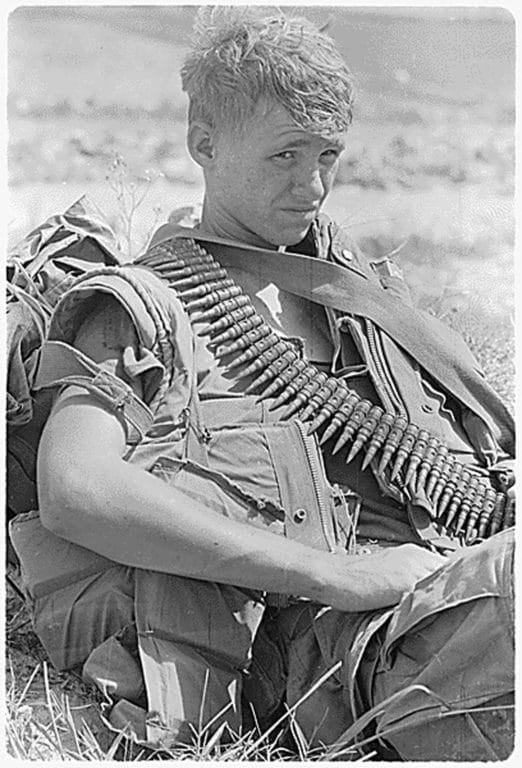 20. A U.S. Marine on patrol.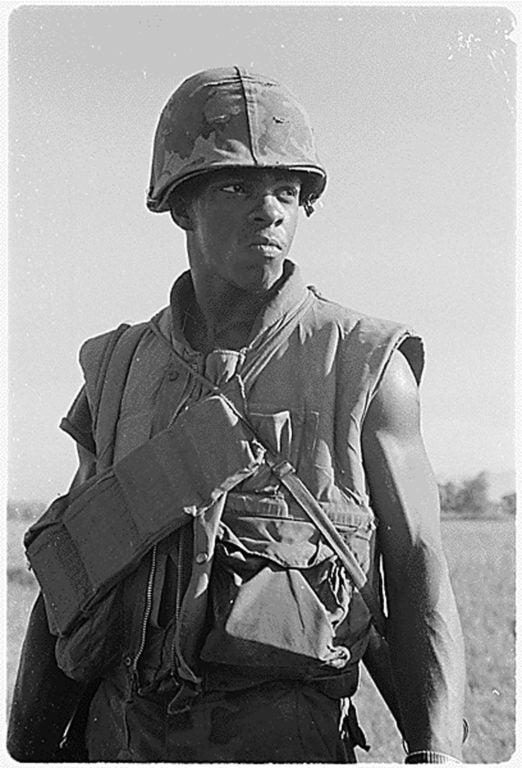 21. A U.S. Marine teaches a Popular Force soldier to operate the PRC-25.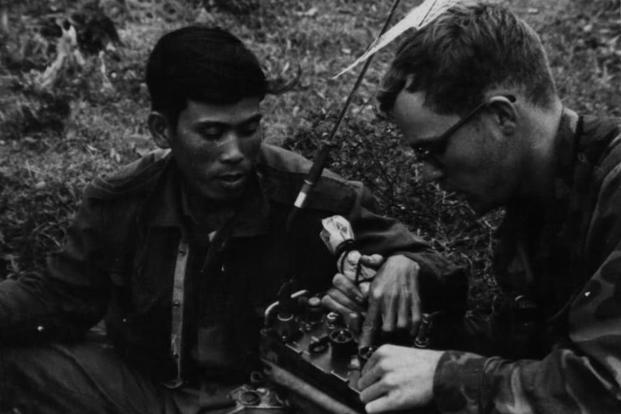 22. A U.S. Marine NCO teaches a firefighter how to properly use his new gas mask.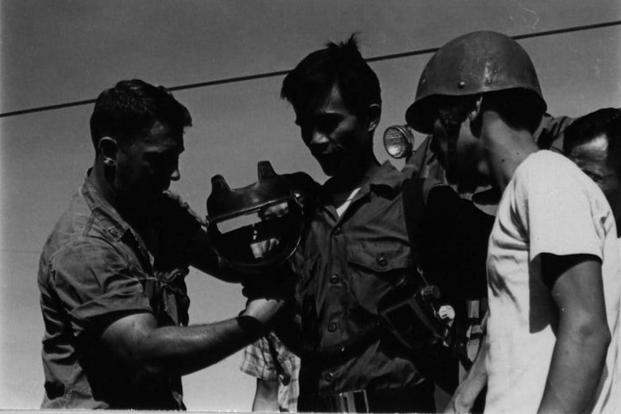 23. A Marine instructor helps a Vietnamese student after an underwater exercise.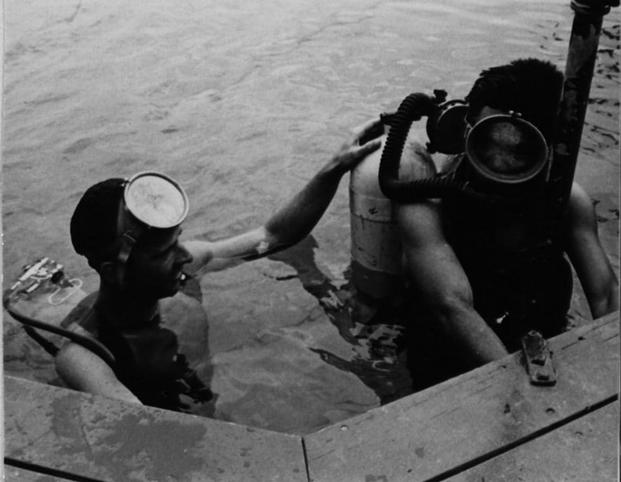 24. Marines and Vietnamese troops offload rice confiscated from a Viet Cong cache.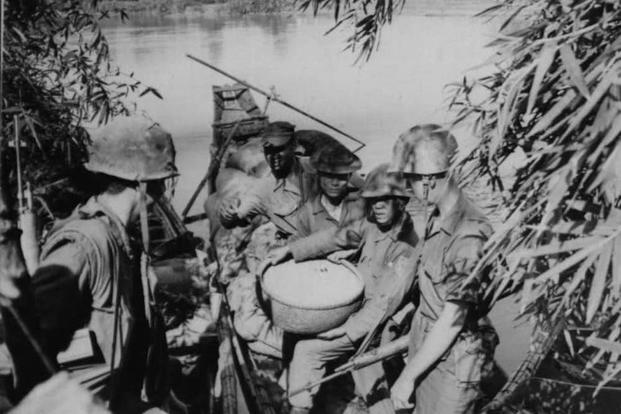 25. Vietnamese Rangers load onto Marine helicopters for a multi-battalion air assault mission.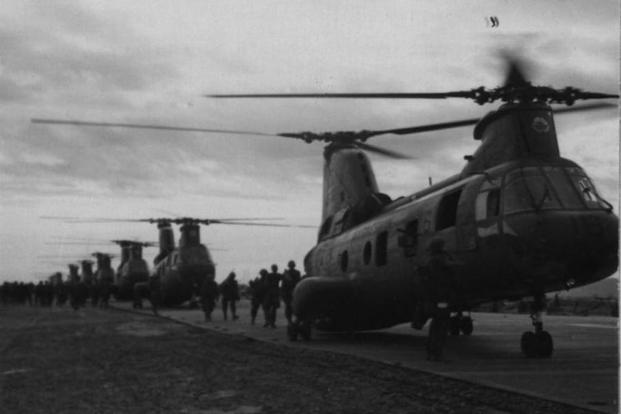 26. Reconnaissance Marines ride to a new insertion point.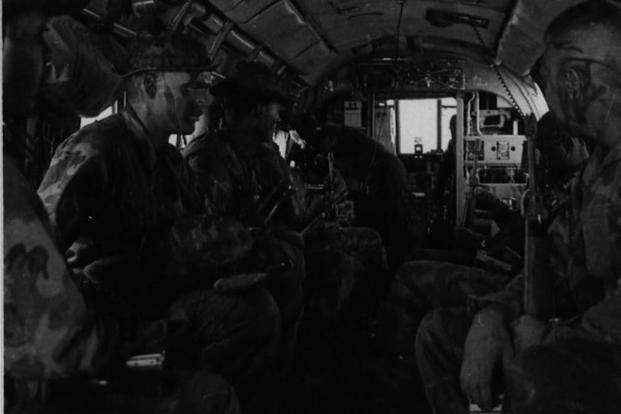 27. A Marine checks out the home of local pigeons used by the Viet Cong to communicate without the Americans intercepting their messages.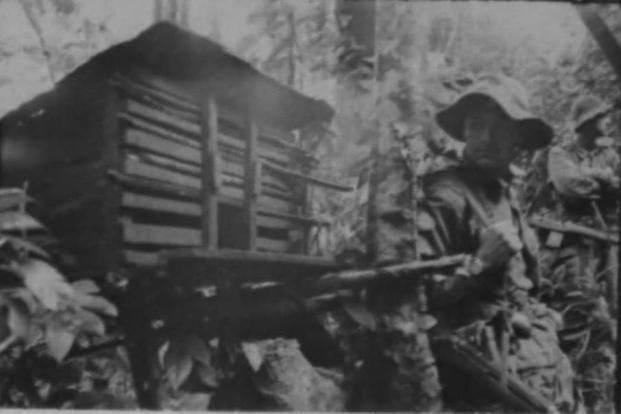 28. A Joint U.S.-Vietnamese flag raising ceremony.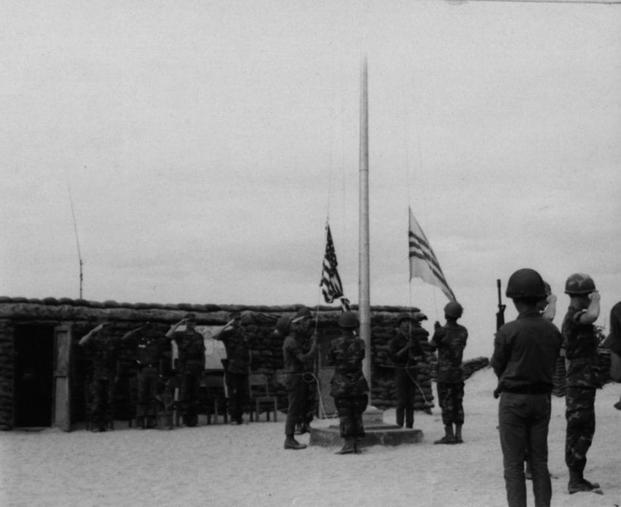 More articles from We Are the Mighty:
This sniper scored 16 headshots in 30 seconds . . . at night
The 6 greatest military heroes you've never heard of
Coast Guard commandos guarding Trump, deployed to Med
We Are The Mighty (WATM) celebrates service with stories that inspire. WATM is made in Hollywood by veterans. It's military life presented like never before. Check it out at We Are the Mighty.
Keep Up With the Best in Military Entertainment
Whether you're looking for news and entertainment, thinking of joining the military or keeping up with military life and benefits, Military.com has you covered. Subscribe to the Military.com newsletter to have military news, updates and resources delivered straight to your inbox.