Sand Castle, a new film about the early days of the war in Iraq, will premiere later this spring on Netflix. U.S. troops are ordered to the outskirts of Baqubah to repair a water pumping station damaged by U.S. bombs. Things, of course, don't go smoothly. We've got the first images from the movie below.
Army and Iraq war veteran Chris Roessner based the story on his own experiences in a Civil Affairs unit of the 4th Infantry division. The film features a stellar young cast that includes Nicholas Hoult (Mad Max: Fury Road, X-Men series), Logan Marshall-Green (Quarry, Prometheus), Glen Powell (Everybody Wants Some), Sam Spruell (K19: The Widowmaker, The Hurt Locker), Beau Knapp (The Nice Guys, Southpaw), Neil Brown Jr. (Straight Outta Compton) and Henry Cavill (Man of Steel, The Man from U.N.C.L.E.)
Brazilian director Fernando Coimbra tells us why Sand Castle is different than other war movies. "The main characters of Sand Castle are part of the Civil Affairs of the U.S. Army. They are there also to fight, but their main goal is to deal with the locals and the problems caused by the US forces. I think Sand Castle shows this interaction with the Iraqi people in a very humanist and realistic way that I haven't seen in other films. We can see the meeting of these two different cultures, with all the differences and similarities. The film also explores the conflict of different motivations to be there that a soldier can experience in this war. The conflict between the soldier's motivations and the real motivations of that war."
We'll have more on Sand Castle closer to its premiere.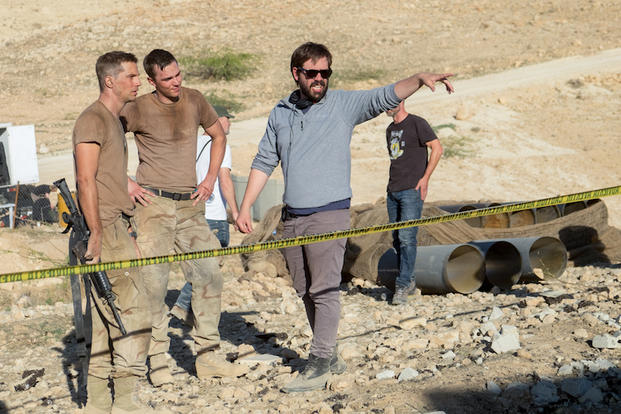 Logan Marshall-Green, Nicholas Hoult and director Fernando Coimbra on the set of "Sand Castle" (photo courtesy Netflix)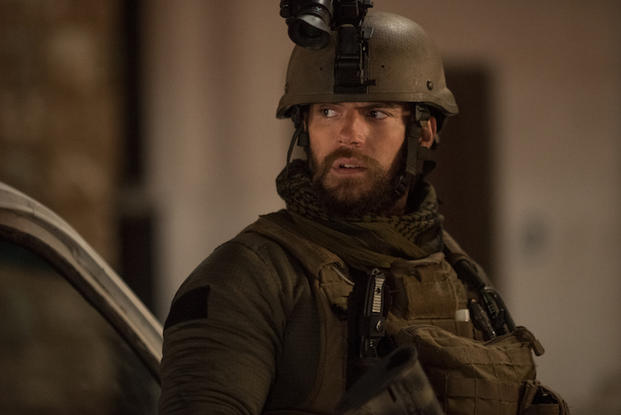 Henry Cavill as Captain Syverson in "Sand Castle" (photo courtesy Netflix)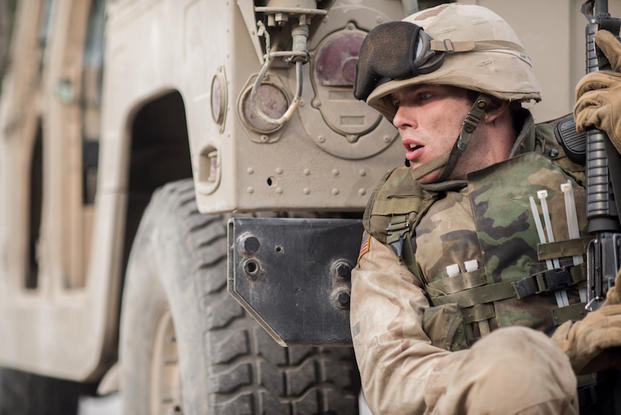 Nicholas Hoult plays Matt Ocre in "Sand Castle" (photo courtesy Netflix)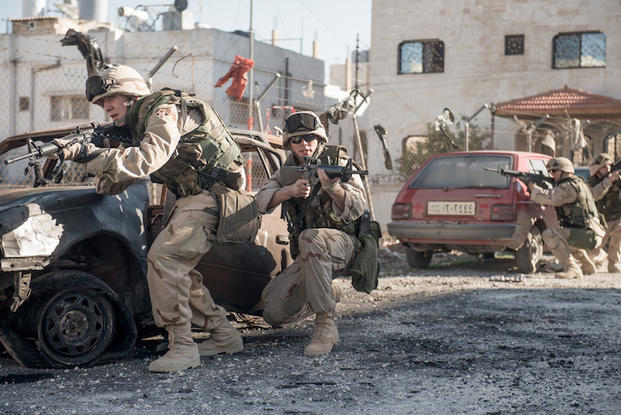 Beau Knapp and Nicholas Hoult in "Sand Castle" (photo courtesy Netflix)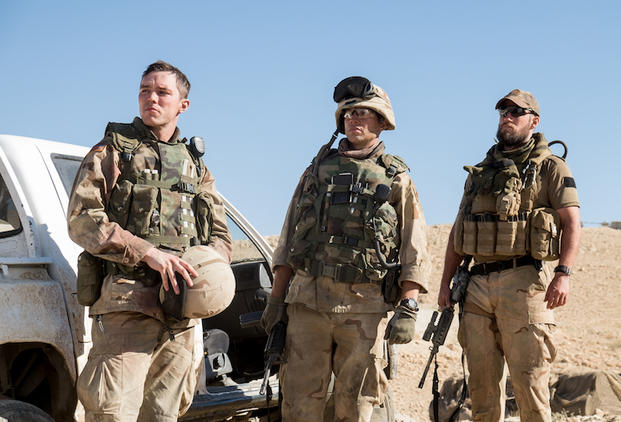 Nicholas Hoult, Logan Marshall-Green and Henry Cavill in "Sand Castle" (photo courtesy Netflix)