"Whiskey Tango Foxtrot" (out now on Blu-ray, DVD and Digital HD) stars Tina Fey as "Kim Baker," a TV journalist covering the war in Afghanistan. The comedy also stars Margot Robbie, Martin Freeman, Billy Bob Thornton and Alfred Molina. It's based on "The Taliban Shuffle," a memoir by the newspaper war correspondent Kim Barker (see what they did there?). 
Both the book and the movie are really funny. The movie is tailored to Tina Fey's comic strengths but the book proves that Kim Barker is equally funny in her own way. She has been part of the movie over its production life, visiting the set, attending premieres and now talking to Military.com about her own experiences and how journalists can also get addicted to that war zone adrenalin rush.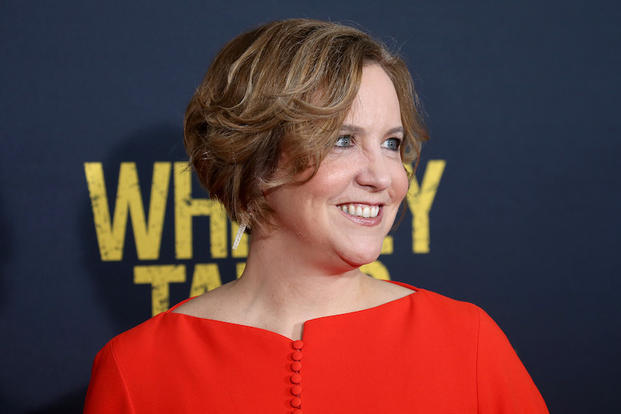 NEW YORK, NY - MARCH 01: Author Kim Barker attends the World Premiere of the Paramount Pictures title "Whiskey Tango Foxtrot", on March 1, 2016 at AMC Loews Lincoln Square in New York City, New York. (Photo by Neilson Barnard/Getty Images for Paramount Pictures) *** Local Caption *** Kim Barker
Oh, my God. I mean, are you f*****g kidding me? I think they would have responded like that. Nobody had any idea. I mean nobody – none of the journalists had any idea that it would keep going like this.
At that point, it felt like attention had moved onto Iraq and there weren't necessarily a lot of journalists in Afghanistan in 2004. It was the Forgotten War, the Second Front. It was considered to be moving in a good direction and I don't think anybody had any sense that there would still be troops there 12 years from them and that the situation wouldn't necessarily be looking like it was getting better.
The movie explores the idea that people get addicted to the adrenaline rush of being in a warzone. Are any of the people that you worked with back then still in Afghanistan, still doing the same job, or has everybody moved on?
They're not necessarily still there. A lot of folks have moved on and are doing more serious stuff now or maybe they've moved on to Arab Spring. Some people dip back in there, but there is definitely a core group of people that does really great work and has been doing it for a long time. I sort of stepped off that circuit, even though I don't really think I thought that I was doing that at the time.
After I finished the book, I thought maybe it's time to do what seems more scary than going back right now, which is actually staying in the States.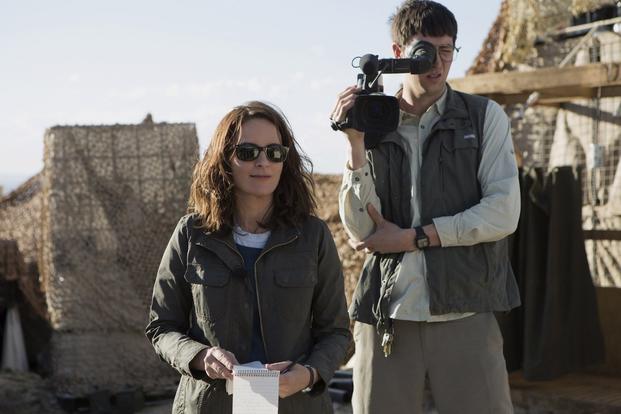 Talk about your own reintegration back into life stateside.
Even though I'm a civilian?
Even though you're a civilian.
It's weird. I was gone for five years. In the very beginning after I came back, I experienced some of the same things that I've heard from folks in the military that come back, although I obviously didn't see what some folks in the military saw over there.
It's the sense that you just don't like to be outside, you don't like to be in public that much, and there's a sense of getting angry at stupid things. You feel like there are so many things that Americans take for granted. I missed it a lot, missed being over there in this place where you felt like the stakes were so high. I went into grocery stores and felt overwhelmed with the fact that there's all this choice and I wouldn't know what to pick. Daily chores were challenging. It was easier to stay home.
I was writing a book, so I'd talk a lot to friends of mine who were still over there. I planned to go back to Afghanistan the entire time I was writing. I left a lot of my stuff there. Ridiculously, I felt like I wanted to see the end of the story. How naïve.
After staying here for nine months and writing the book and working through some of that, I felt like it was probably a better choice to stay than to go back. I think it took me two years before I didn't find myself getting angry at people talking about TV shows. You know it's perfectly fine to talk about TV shows, perfectly fine, but when I first came back I just thought like this is so tedious and mundane. People here don't know how good they have it and things like that. I was pretty insufferable to have at dinner parties.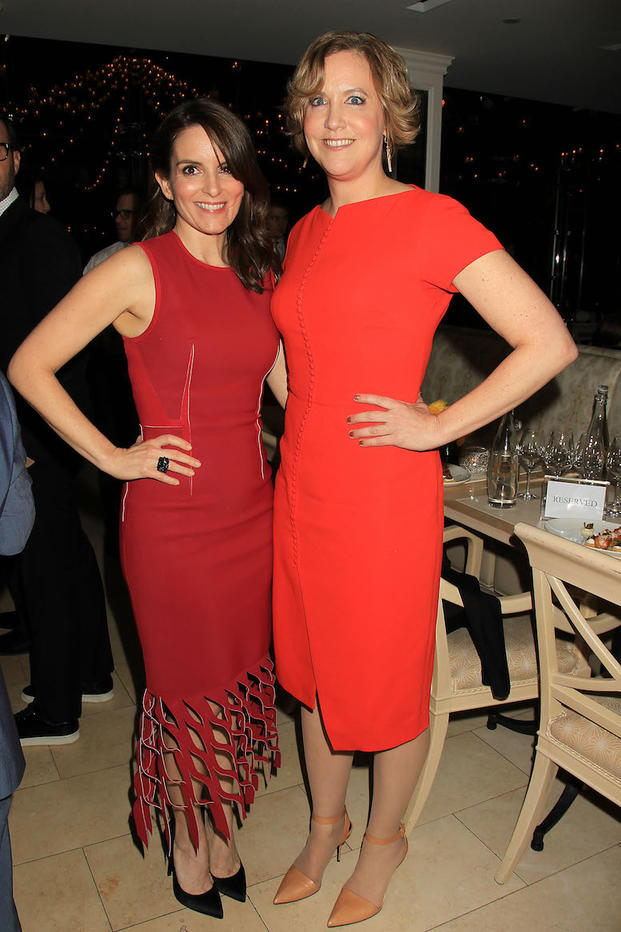 New York, NY - 3/1/16 - Tina Fey and Author Kim Barker attend the after party at Tavern on the Green for the World Premiere of Paramount Pictures "WHISKEY TANGO FOXTROT". The film stars Tina Fey, Margot Robbie, Martin Freeman, Billy Bob Thornton and Christopher Abbott. It opens in theaters March 4th, 2016. PHOTO by: Dave Allocca/Starpix.
What are you working now? How does that compare to what you were doing?
When I first came back, and I had the book. I then got a job at ProPublica and I was covering campaign finance. There's really nothing more diametrically opposed to war coverage than doing campaign finance. There's a bunch of people that don't want to talk to you and you never really leave your desk because you're just analyzing documents and you're analyzing databases.
That helped me transition in because it completely calmed me down. Eventually, I missed being out in the field. I missed getting out and digging up stories. Now I'm at the New York Times. I'm on this special team that does more local investigations, so I dig into New York. It's fun, it's really great. I'm perfectly fine with not feeling a sense that I've got to be in a conflict zone to be able to do good journalism.
Everybody asks, do you miss it? Of course I miss it. I miss being over there, I miss it almost every day. Would I go back? I don't know. Right now, I feel like it's a choice I'm making to stay here. I've got parents who are getting older. I don't know that I'd want to put them through it again. It would feel almost selfish to go back at this point. But I'm not ruling it out altogether.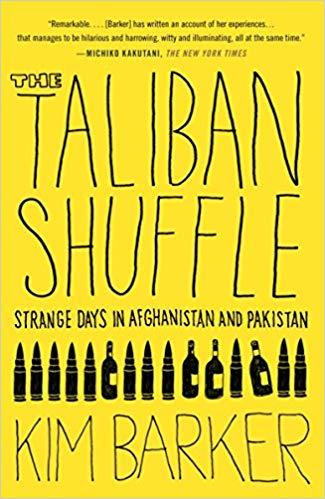 Kim Barker's book has been published in a new WTF movie edition but you can still find it with the original paperback cover.
The movie opened in theaters back in March. It's almost four months later. Now that the world has seen the film, what's it like having a movie based on your life?
I try to look at it like it's not my life, it's based on my book. The movie is Kim Baker's life and I'm Kim Barker. She's a fictional TV reporter. I try to separate myself as much as possible from it because it's not me. I didn't want to get all caught up in this sort of celebrity because I knew that I would come back to being a newspaper reporter. At the end of it, I would not be going to movie premieres and I would not be some sort of celebrity. I'm not and I'm perfectly okay with that.
I hope more people see it now that it's coming out on video. I hope more people will read the book because, ultimately, the reason that I wrote the book and one of the reasons I was really happy about the movie is that I wanted people to actually pay attention to what was happening in Afghanistan.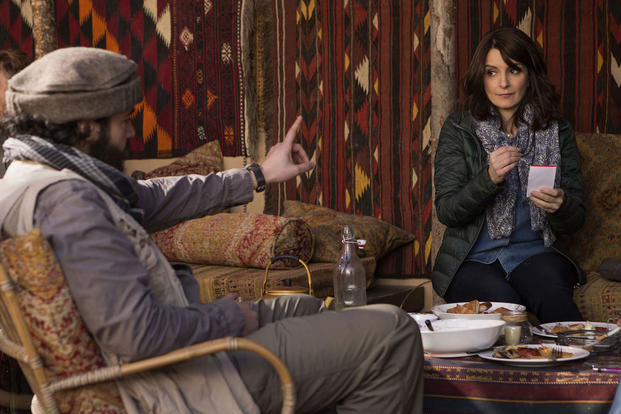 People who served in the military in Iraq or Afghanistan understand the idea that your book is funny and the movie is funny, but a lot of people in the States don't understand that.
I know. Have you heard about this new military zombie movie that's coming out? I really want to see it.
[Kim's talking about "Range 15."] 
Because it's supposed to be darkly funny too. I wonder how people in America are gonna react to that. Anyone who's been over there, whether you're in the military or you're a journalist or you're a diplomat, you start recognizing that dark humor is really the only lens through which to see it.
Just because there's a war going on, that doesn't mean peoples' lives stop. Even Afghans and Pakistanis who have read the book, who speak English, say, "You know my sister, you really understand our sense of humor." Because they've had to live through it. Humor is a coping mechanism. In America there's a sense that it's so serious: "Oh, we're at war and everybody is over there at war all the time." There's never any room for levity.
There's been a tradition of dark comedy when it comes to war. Whether it's "Catch-22" or whether it's "M*A*S*H" or "Dr. Strangelove." Everything just sort of stopped in like the early 70's. I don't know if everything stopped like after "M*A*S*H" because there wasn't a draft anymore. You didn't have someone in every family who knew what war was like.
Instead you've got the self-selected people who decide to serve their country overseas. I think some people feel guilty that they're not doing it or they don't know people who are doing it, so there's a disconnect between what it's actually like to be over there and what people here think it should be like.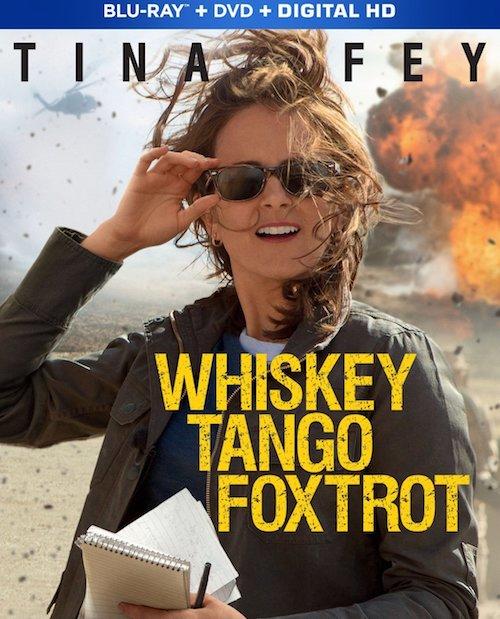 For more on Kim Barker, there's also a documentary bonus clip on the Blu-ray titled "War Reporter: The Real Kim."