Bridge of Spies, the Cold War thriller starring Tom Hanks and directed by Steven Spielberg, is out this week on Blu-ray, DVD and Digital HD. The film tells the story of American attorney James Donovan, who first defended Soviet spy Rudolf Abel and later engineered a trade with the Soviets for captured U-2 pilot Francis Gary Powers. 
The movie has been nominated for six Academy Awards, including Best Picture, Best Original Screenplay and Best Supporting Actor for Mark Rylance's performance as Abel.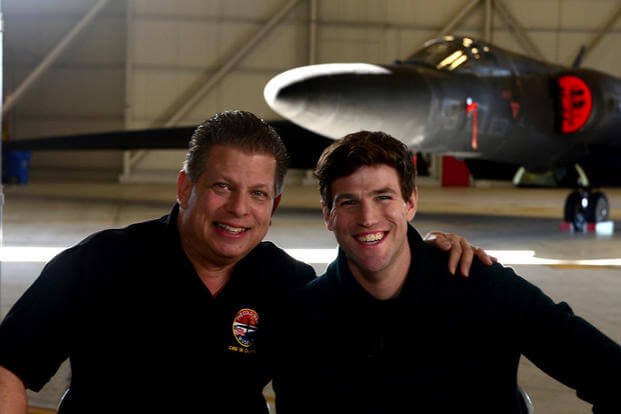 To commemorate the release, Disney & Dreamworks organized a press event at Beale Air Force Base, home of the 548th Intelligence, Surveillance, and Reconnaissance Group and the U-2 spy plane. Actor Austin Stowell (who plays Powers in the movie) and Francis Gary Powers Jr. (founder of the Cold War Museum) joined Lieutenant Colonel Michael J. Gilmore (Commander, 99th Reconnaissance Squadron, 9th Operations Group, 9th Reconnaissance Wing a/k/a U-2 commander) to talk about the history of the U-2, which has been in continuous service since 1955.
We've got a clip from the Blu-ray special features about the role the U-2 plays in the movie:
Lots of people don't realize that we're still using the U-2. Lt. Col. Gilmore talked to us about the history and the current program.
Gary Powers Jr talks about his father's post-military career and Powers and Stowell talk about the importance of teaching the history of the Cold War to a new generation.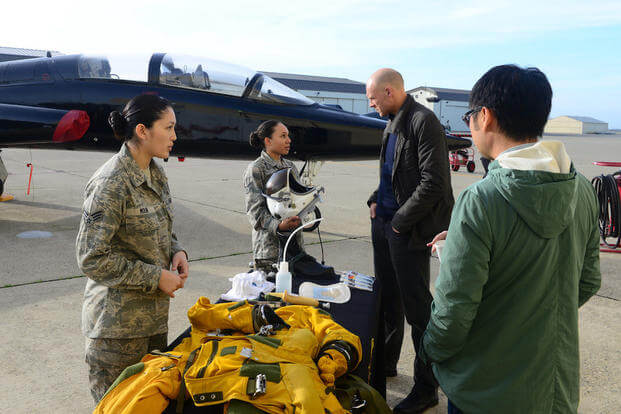 Bridge of Spies is out now. Check back later this week for our interview with the film's Oscar-nominated screenwriter Matt Charman.