For veterans traveling abroad, the use of service animals can be difficult, depending on which country they're visiting. Tourism and business travel can be affected by limitations on animal access.
Where there's a will, there are at least possibilities, as Air Force veteran Melanie Boling showed on a recent trip to Peru. Regulations for visiting Machu Picchu prohibited dogs, but Peruvian law allowed it.
All it took was figuring out a way of connecting the two disparate regulations.
Boling served in the Air Force mortuary affairs, deploying to Baghdad International Airport in 2003. After leaving active duty in 2004, she worked for a security contracting company. Today, she attends Harvard University, studying conservation and environmental policy.
At the same time, she runs a nonprofit organization that teaches children in the developing world about conservation and photography.
"In some of these places, they don't have electricity or the means to process film, so we use instant film," Boling said. "Giving a kid a camera that pops out a photo is something they'll remember. So while we do scientific research, they're learning about the importance of conserving their own backyards."
A scouting trip for her nonprofit brought her to Peru initially, but no trip to the Andes Mountains would be complete without a visit to Machu Picchu.
Just one problem remained: In 2018, Boling suffered a stroke at age 37 that left her with eye and vision issues. Today, she requires the assistance of her German shepherd, River Roux, a certified service dog.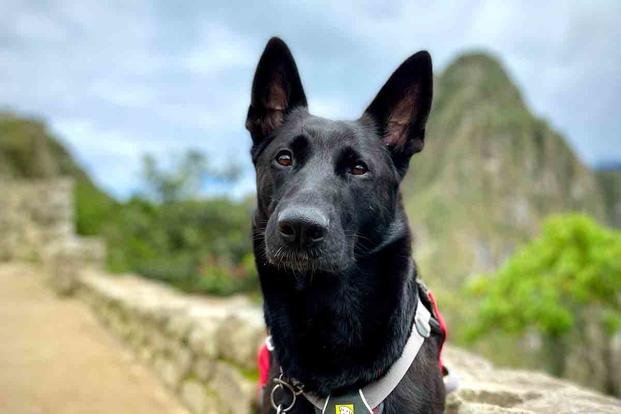 Machu Picchu is the site of a ruined royal estate of the emperor of the Inca Empire, dating to the 1450s. The ruins, now a UNESCO world heritage site, sit at an altitude of almost 8,000 feet. The Peruvian government pays close attention to visitors of the ancient ruins.
"There are people who abuse the service dog systems," Boling said. "In Peru, they allow for emotional support animals, but those aren't allowed to go up to Machu Picchu. We coordinated with our guides -- who will do anything to help you get where you want to go -- to address the issue with Peru."
The letter of the law in Peru stated that only "guide dogs" would be allowed access to the site with their handler. Boling was able to demonstrate her dependence on River Roux, and the dog was given clearance by the government.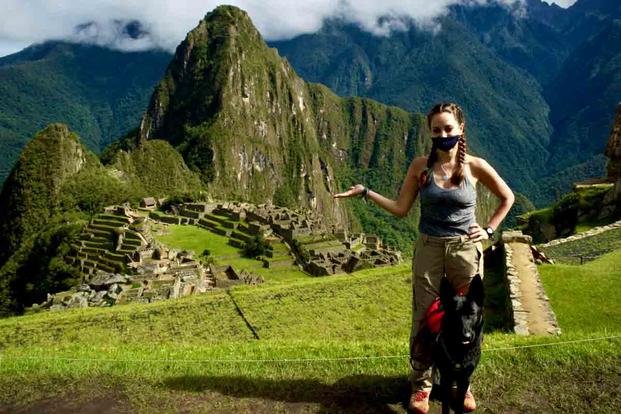 When the duo arrived at the top of the mountain, guards and police continued to stop Boling and River Roux.
"It began to get frustrating," she said. "I told my guide that we have permission to be here and asked them why we keep getting stopped. He told me it's because she was the first-ever to be up here. The first service animal ever at Machu Picchu. They all wanted photos."
-- Blake Stilwell can be reached at blake.stilwell@military.com. He can also be found on Twitter @blakestilwell or on Facebook.
Want to Know More About Veteran Jobs?
Be sure to get the latest news about post-military careers as well as critical info about veteran jobs and all the benefits of service. Subscribe to Military.com and receive customized updates delivered straight to your inbox.