After the Scandies Rose, a fishing vessel from Dutch Harbor, Alaska, went down Dec. 31, 2019, in the Bering Sea in 50-plus mile per hour winds, 20-foot waves and freezing spray, the U.S. Coast Guard searched five hours for the ship's life raft, ultimately rescuing two of the seven crew members.
An upcoming episode of the Discovery Channel reality show "Deadliest Catch" will feature new footage of the Coast Guard's rapid response to the life-or-death emergency. According to survivors of the Scandies Rose, only about 10 minutes passed between being roused from sleep and having to hit the chilly water.
While there are guesses as to what caused the Scandies Rose to sink, there's still no official report. But "Deadliest Catch" star Capt. "Wild Bill" Wichrowski said survivors and the rest of the crabbing world have nothing but love for the Coast Guard.
"They're our last hope," Wild Bill said in an interview with Military.com. "When we're out there and things go wrong that's bigger than we are, that is our last chance at survival.
"With the Scandies Rose, the Coast Guard was phenomenal, as always," he said. "The conditions were really horrible. They got the signal and were there in a relatively short amount of time. They patrolled and did everything they could but, once you start going down, it doesn't take long to go beneath the surface."
The Scandies Rose incident highlights just how dangerous crabbing in the Bering Sea can be, even in the days of tighter safety regulations and better technology. Even the U.S. Coast Guard can't rescue ships in some of the dangerous conditions in the area.
"Back in the day when all these ships would go down, we were all making crazy money and we were young and dumb and invincible, and we felt the danger was part of the job," said Wild Bill. "With the new safety restrictions, stability reports, coast monitoring, better equipment ... it doesn't happen as often, but it reminds you that nobody's isolated from it. It could happen to any of us."
Wild Bill, a Navy veteran, is the skipper of the F/V Summer Bay, a fishing vessel built in 1981. It was the first ship he purchased for himself after years of manning crabbing boats. He first joined what he calls "the boats" when he met some crabbers a few months after leaving the Navy in 1979.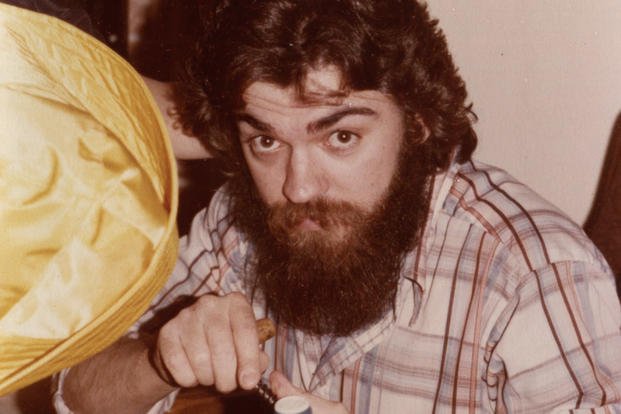 "They were so full of life and excitement. They also had a pocketful of cash and new cars," he said. "I thought to myself, 'It's time for all my training, schooling and background to kick in.' I landed in Alaska and that was the beginning. That was 41 years ago."
Wild Bill's first paycheck on the boats was $47,000 -- which equals almost $166,000 in 2020 money -- a far cry from the $600 he pulled in every month in the Navy. But without his Navy service, Wild Bill might not ever have made it onto a boat.
"It was really hard to get a job back then," he recalled. "The money was really good, and you had to pretty much be a lifelong friend or family member to be on the boats because the money was ridiculously good. It was indescribable. To go from Navy E-5 to $47,000 was a real eye-opener."
His Navy training and experience taught him to be invaluable to a crabber's crew. Plus, he had mechanical skills to be the ship's engineer. Out at sea, they can't just call in a repairman. They needed someone who could fix whatever went wrong. That's how Wild Bill got in the door.
"I spent a lot of time in school and back then, if you wanted to go to school, they sent you to school," he recalls. "But after that I did a [Western Pacific deployment]; it was pretty amazing. I got to see a lot of the world's ocean, and it gave me the groundwork to be on the crab boats."
But the crab boats are nothing like the Navy. Risk was everywhere. When he first joined the boats, the crabbing industry would lose five or six ships every season, according to Wild Bill.
"In the Navy, we'd batten everything down and then go hide out in the bunks. But in the boats, we're out there working in it," he said. "In the early days, fear was a motivational technique. I remember one Sunday where six ships went down that day alone."
Wild Bill hasn't been without his own close calls, and has been rescued from a reef by the Coast Guard after his ship lost its steering rudder at St. Paul Island. They hung up on a reef and, although they didn't lose anyone, it's a reminder that there's someone there for them.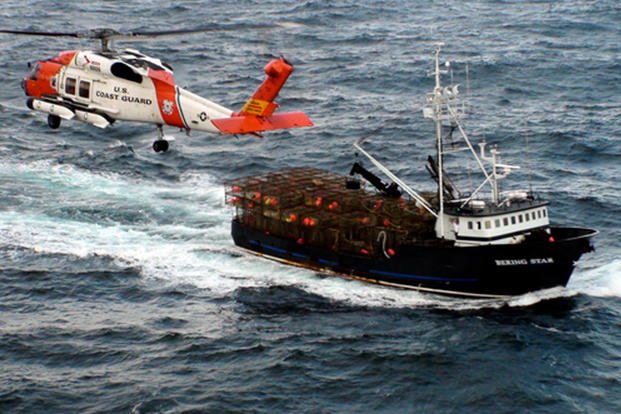 While that help was there for the Scandies Rose, there are some things that even the Coast Guard can't do.
"Those guys will do anything and everything they can, but there are times when the Coast Guard can't get out there. Or they're too far away," said Wild Bill. "There's times we're just outside their helping hands."
He expressed his continued disbelief that he'd lost his boat and two crew members in the 2019 tragedy.
"The Scandies Rose was built as a crabber," he said. "There are a lot of ships up there that are converted. Oilers from World War II, shrimp boats from China. ... The Scandies Rose was built to crab. That, plus the experience of the captain and the crew, makes it amazing that the boat was lost. It was a hell of a boat and had a hell of a crew."
Watch the Coast Guard's response to the Scandies Rose on "Deadliest Catch." The episode airs Tuesday, June 2, at 8 p.m. ET/PT on Discovery.
-- Blake Stilwell can be reached at blake.stilwell@military.com. He can also be found on Twitter @blakestilwell or on Facebook.
Keep Up With the Best in Military Entertainment
Whether you're looking for news and entertainment, thinking of joining the military or keeping up with military life and benefits, Military.com has you covered. Subscribe to the Military.com newsletter to have military news, updates and resources delivered straight to your inbox.