Actor Tom Skerritt may be remembered as "Viper" from the 1986 film "Top Gun," the guy who got the best of Maverick and Goose in an obsolete A-4A Skyhawk, but there's a real-life "Viper" who's a real-life badass.
Rear Adm. Pete Pettigrew, callsign "Viper," not only served as a technical adviser on the film, he can be seen as "Perry," the man who shows up just after "You've Lost That Lovin' Feelin'" and snags Charlie away from her destiny.
By the time of the film's release, Kenneth "Pete" Pettigrew was in the Naval Reserve, but had been a naval aviator since 1966. He completed two combat tours aboard the USS Coral Sea during the Vietnam War, flying the F-4 Phantom II. Afterward, he was sent to a fledgling training program, the Navy Fighter Weapons School -- also known as TOPGUN.
As a TOPGUN instructor, he taught his would-be Mavericks and Icemans in air-to-air and air-to-ground combat. It was his experience as an instructor between 1969 and 1972, along with his real-world callsign, that would lend itself to the movie's enduring legacy. Having Skerritt portray you on screen doesn't hurt, either.
Pettigrew's biggest military moment was yet to come, however. While in the movie, Iceman and Maverick trade barbs about getting close to a MiG, the real-life "Viper" came way too close to one for anyone's comfort.
In January 1972, in his first post-TOPGUN assignment, Pettigrew was sent to the USS Kitty Hawk as the Air Wing's landing signal officer. On May 6, 1972, Viper and his wingman, flying F-4J Phantoms, engaged with four North Vietnamese MiG-21 fighters.
At the time, the MiG-21 was a match for the Phantom, and Vietnamese pilots were trained in the Soviet Union and China. The reason the Navy started a Fighter Weapons School in the first place was because of unacceptable air-to-air losses over North Vietnam.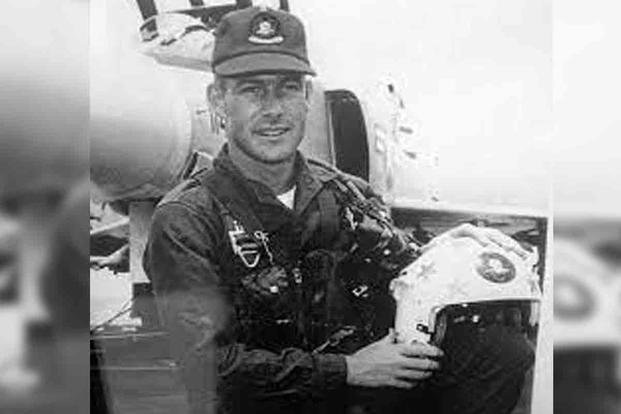 With that in mind, being outnumbered 2-to-1 by the best planes the People's Air Force of North Vietnam could fly didn't bode well for Pettigrew and his wingman. They engaged anyway, and after a 90-second dogfight, Pettigrew boasted one kill and his wingman another before the MiG-21s broke contact and ran.
In more than 325 combat missions, Pettigrew is the only former TOPGUN instructor with a confirmed MiG kill.
Through the course of his career as a naval aviator, Pettigrew made more than 500 carrier landings and was awarded the Silver Star, the Distinguished Flying Cross and three Air Medals. He made his flag rank in 1990 and remained in the Naval Reserve until 1998.
-- Blake Stilwell can be reached at blake.stilwell@military.com. He can also be found on Twitter @blakestilwell or on Facebook.
Want to Learn More About Military Life?
Whether you're thinking of joining the military, looking for post-military careers or keeping up with military life and benefits, Military.com has you covered. Subscribe to Military.com to have military news, updates and resources delivered directly to your inbox.