It's been almost three years since we first got word that Arnold Schwarzenegger had signed up to make a spy series for Netflix. The show's finally got a title and is ready to stream on May 25, 2023.
In "FUBAR" (we all know what that acronym stands for, but I'm not supposed to use one of those words here), Schwarzenegger plays Luke Brunner, a CIA agent set to retire when a family secret forces him back into the field for what's supposed to be one last mission.
Netflix has released a teaser to announce the show's release date.
Arnold's character gets to smoke a cigar, so the former governor of California would have been able to enjoy his favorite vice on set. The 75-year-old actor gets to ride a motorcycle, drive recklessly in a sports car and get punched in the nuts by comic Fortune Feimster, who plays Roo Russell in the series.
All of Schwarzenegger's best movies have moments of comedy mixed in with the action, but it looks like the eight episodes of "FUBAR" will put laughter front and center.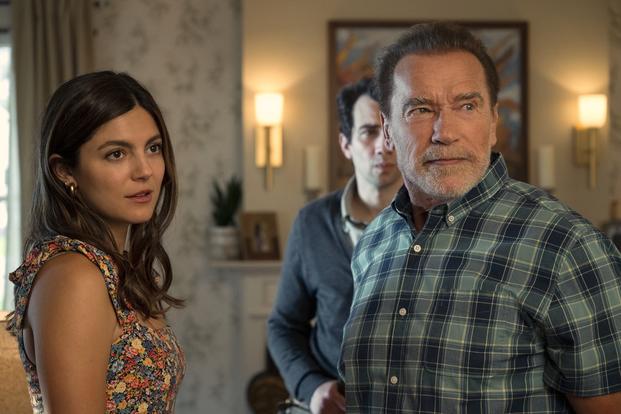 Monica Barbaro plays Luke's daughter, Emma Brunner, giving the actor her first high-profile role since she played Lt. Natasha "Phoenix" Trace in "Top Gun: Maverick." Promotional images for the series make it look like Emma is in a relationship with Carl Perlmutter, played by Jay Baruchel (voice of Hiccup in the "How to Train Your Dragon" movies).
The showrunner for "FUBAR" is Nick Santora, who was also in charge of the first season of "Reacher" for Prime Video. The show is produced by Skydance, the company behind "Top Gun: Maverick" and the upcoming "Mission: Impossible" movies. Skydance is also behind television shows like "Reacher," "Tom Clancy's Jack Ryan," "Condor" and the ambitious Apple TV+ series "Foundation" that's based on Isaac Asimov's classic science-fiction novels.
All signs point to something good here. Spy stories have gotten harder to tell since the end of the Cold War, but watching Arnold kick some butt more than four decades after his breakout role in "Conan the Barbarian" sounds like it could be a good time.
Keep Up With the Best in Military Entertainment
Whether you're looking for news and entertainment, thinking of joining the military or keeping up with military life and benefits, Military.com has you covered. Subscribe to the Military.com newsletter to have military news, updates and resources delivered straight to your inbox.