Almost all of us experienced Ernest Hemingway's stories in high school English class. He's still considered one of the greatest authors of the 20th century, and Hemingway made sure he had plenty of real-life adventures to fuel his writing.
Documentary filmmakers Ken Burns and Lynn Novick dig deep into the writer's life with "Hemingway," a three-part, six-hour documentary set to air on PBS from April 5-7 at 8 p.m. ET.
As with all PBS programming, make sure to check local listings. The program also will stream on PBS.org and in the PBS Video App. The new film marks a reunion for the directors, who most recently gave us the epic PBS series "The Vietnam War" in 2017.
Related: Vietnam Redux, Again: Ken Burns & Lynn Novick's Epic PBS Series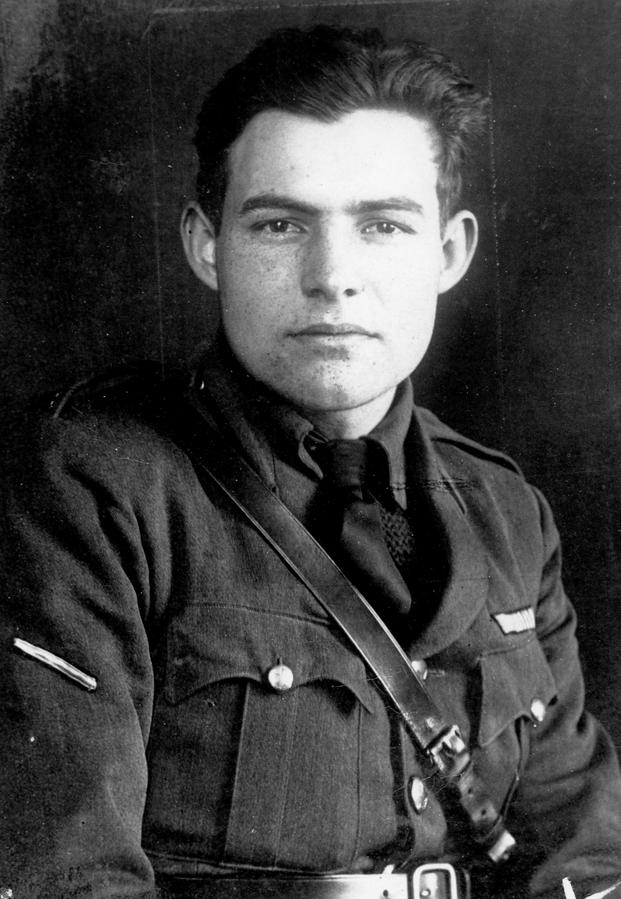 Born in 1899, Hemingway was too young to sign up for World War I service without his family's permission, so the young man took an alternate path to the front. His wartime experiences in Italy were the basis for "A Farewell to Arms," the 1929 novel that launched his literary career.
Hemingway later covered the Spanish Civil War as a journalist, an adventure that inspired his 1940 novel "For Whom the Bell Tolls." The novel follows Robert Jordan, an American who has volunteered to help fight against the Fascist forces overtaking the country.
These two books are Hemingway's finest novels, and the Burns and Novick documentary spends plenty of time examining the real-life events that Hemingway used when writing these books.
The series features Peter Coyote's narration, with Jeff Daniels reading the quotes from Hemingway and the voices of Meryl Streep, Keri Russell, Mary-Louise Parker and Patricia Clarkson as Hemingway's four wives.
We've got a clip from the first episode that gives an overview of Hemingway's World War I service with the Red Cross.
Ernest Hemingway joined the Red Cross ambulance service when he turned 18 in July 1917, because he feared he would be rejected by the Army because of his nearsightedness. Sent to Italy, his first assignment was collecting the dead after an explosion at a munitions factory killed 35.
The experience of collecting the dead body of a headless and legless woman gave the kid a strong dose of what war was really about.
He later drove an ambulance, ferrying injured Italian soldiers from the front where they were fighting Austrian troops.
"There's nothing here but scenery, and too damn much of that. I'm going to get out of this ambulance section and see if I can't find out where the war is," Hemingway said to a friend about his driving duties.
He found it. After volunteering to bicycle to the front lines to distribute cigarettes and candy to the troops, a mortar exploded just three feet away from him when he was in the trenches at a forward listening post.
One soldier was killed, and another had his legs blown off. Hemingway himself took a hit, with over 200 pieces of shrapnel ripping into his body. The debris lacerated his scalp and caused the first of many concussions the writer suffered over his lifetime.
There's a growing consensus that Hemingway likely suffered from CTE caused by traumatic brain injuries, and that could have been a major contributor to his suicide in 1961.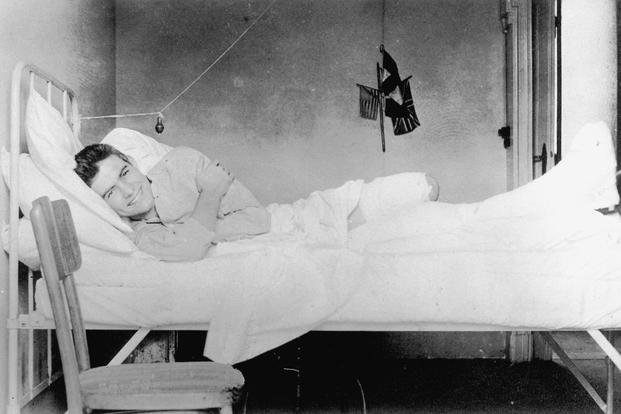 As medics carried him from the battlefield, the writer was hit by machine-gun fire in his legs. Arriving at an aid station, he at first refused treatment because others were more seriously wounded.
The largest pieces of shrapnel were removed without benefit of anesthetic, and a Catholic priest administered last rites because the doctors didn't think Hemingway was going to make it.
He did make it and was taken to a proper hospital to undergo further surgery to remove the bullets and smaller bits of shrapnel still embedded in his body.
That's just three minutes of action from a six-hour film about an epic life that was intimately connected to and influenced by the wars of the early and mid-20th century. "Hemingway" is most definitely worth your time, no matter how you felt about "The Old Man and the Sea" in school.
Keep Up With the Best in Military Entertainment
Whether you're looking for news and entertainment, thinking of joining the military or keeping up with military life and benefits, Military.com has you covered. Subscribe to the Military.com newsletter to have military news, updates and resources delivered straight to your inbox.