Former Secretary of State Hillary Clinton has partnered with daughter Chelsea in HiddenLight Productions, an entertainment company they launched in December with the stated goal of producing documentary, unscripted and scripted content for film, TV and digital platforms that focuses on the human spirit.
Their first scripted project will be a television series based on Gayle Tzemach Lemmon's upcoming book "The Daughters of Kobani: A Story of Rebellion, Courage, and Justice." The book chronicles the all-female Kurdish military who fought and defeated ISIS in Northern Syria.
Their victory against ISIS was also a victory for gender equality in the Middle East. The militia received significant military support from U.S. special operations forces.
Related: 'Ashley's War' Chronicles Women on the Special Ops Battlefield
Lemmon previously wrote the best-selling "Ashley's War: The Untold Story of a Team of Women Soldiers on the Special Ops Battlefield." That book told the story of the Army's Civil Support Team 2010 pilot program in Afghanistan and is now being turned into a movie to be produced by Reese Witherspoon.
Related: A Decade Later, this Afghanistan Special Operations Story is Finally Coming to the Screen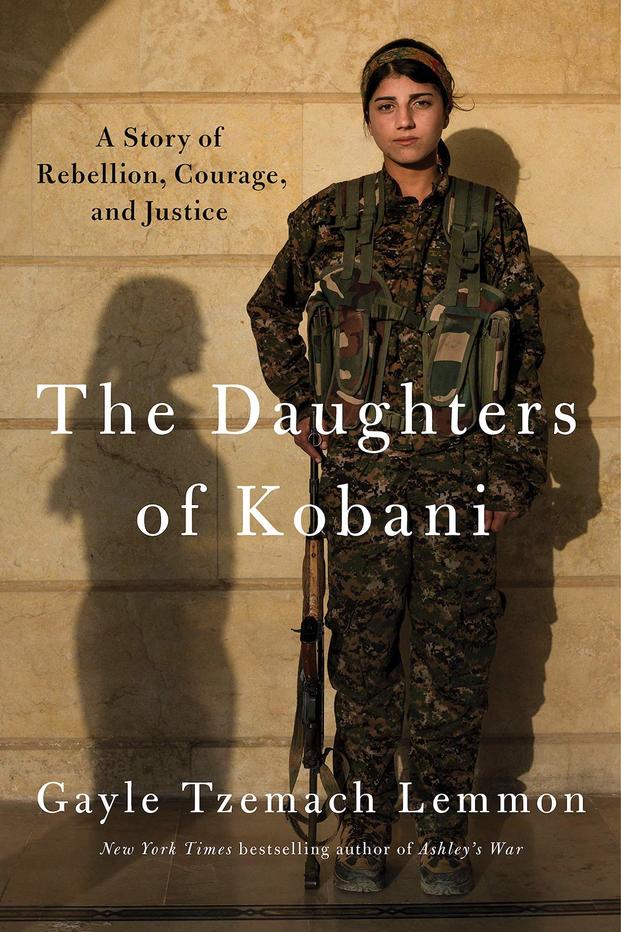 Lemmon's new book is based on hundreds of hours of interviews and on-the-ground reporting as she followed these women on their unprecedented mission. There could be no greater humiliation for the oppressive leaders of ISIS than to meet their downfall at the hands of brave and resourceful women, so this looks like an incredible story.
"'The Daughters of Kobani' is an extraordinary account of brave, defiant women fighting for justice and equality," said Hillary Clinton in a statement. "We created HiddenLight to celebrate heroes -- sung and unsung alike -- whose courage is too often overlooked, and we could not be more thrilled to bring this inspiring story to viewers around the world."
The Clintons also have a series in production for Apple TV+. "The Book of Gutsy Women: Favorite Stories of Courage and Resilience," based on their 2019 best-selling book, will be a documentary series that features high-profile women covering a span from Harriet Tubman to Greta Thunberg.
There are no firm release dates set for either series, and "The Daughters of Kobani" will likely need to be sold to a network before filming can start. Stay tuned for updates.
Keep Up With the Best in Military Entertainment
Whether you're looking for news and entertainment, thinking of joining the military or keeping up with military life and benefits, Military.com has you covered. Subscribe to the Military.com newsletter to have military news, updates and resources delivered straight to your inbox.