"World's Toughest Race: Eco-Challenge Fiji" is a reboot and rebranding of Eco-Challenge, the race that helped launch a reality television empire and define the genre.
Bear Grylls hosts the new version, which launches worldwide on Amazon Prime Video on Aug. 14 with a 10-episode series.
There were 66 four-person teams in the 2019 race, and the show focuses on the personal stories of some of the most interesting crews. Team Unbroken (USA) features Army veterans Gretchen Evans and Keith Mitchell Knoop, both injured in combat and determined to use the race as a part of their ongoing recovery.
Adventure racing is a non-stop, 24-hour-a-day contest that takes teams over rough terrain and requires hiking, canoeing, climbing, biking, sailing, diving and unbelievable endurance skills. Future reality kingpin Mark Burnett devised and launched the Eco-Challenge in 1995 after competing in adventure racing.
After the first race aired as a feature on MTV, Burnett sold a series idea to the Discovery Channel and eventually moved the show to USA Network. He ended the show in 2002, but he'd launched "Survivor" by that point and was on his way to being one of the biggest producers in the world.
Burnett went on to create "The Apprentice," the show that made its star an international celebrity and led to an unexpected political career. If he hadn't sold Eco-Challenge back in 1995 and learned how to make great reality TV, would the world be the same today? That's a question to contemplate as you enjoy the new series.
Flash-forward to 2019. "Survivor" has made Fiji its home for the last seven series, and the country is rumored to offer a massive 45% tax subsidy to productions that film there. "Eco-Challenge" must have a special place in Burnett's heart and he's got the production infrastructure in place in Fiji, so why not bring back adventure racing in a big way?
Adventure racing didn't disappear just because Americans no longer watched it on TV, so there were plenty of experienced, world-class teams from places like New Zealand, Australia, Brazil and even the USA who were ready to compete when the revamped Eco-Challenge put out the call.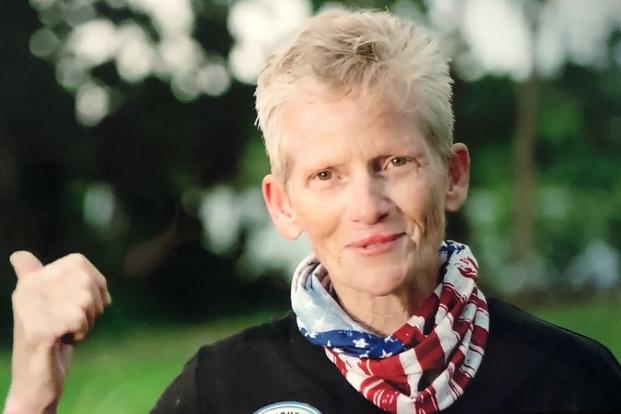 Team Unbroken gets a lot of screen time from the very beginning. Retired Command Sgt. Maj. Gretchen Evans is a 27-year U.S. Army veteran who lost her hearing after surviving an explosion in Afghanistan in 2006. She was awarded a Bronze Star, but the injury forced her retirement. Today, she is on the board of directors for America's VETDOGS and The Guide Dog Foundation.
Keith Mitchell Knoop was injured in 2009 while doing combat security in Iraq. An explosively formed penetrator hit his Mine-Resistant Ambush Protected vehicle, and he suffered a shattered right hip and femur. He spent two years recovering from his physical injuries and now has 13 screws and a plate in his right leg.
Gretchen's deafness and Keith's leg injuries add an extra layer of challenges to this incredibly difficult race. Critically, Gretchen's excellent lip-reading skills are severely diminished in the dark, so the team has to rethink strategy as it travels at night.
There was also at least one group (Team Stray Dogs) who had competed in the original Eco-Challenges and, now in their retirement years, wanted to give it one last shot. Another (Team Endure) features former Stray Dog team member Mark Macy. Now suffering from Alzheimer's, he's on a team with his son Travis, and they're determined to share this experience even though Mark's condition adds an unimaginable extra challenge to the race.
Each four-person racing team must include at least one woman, and each has a fifth member who provides support for their teammates by preparing their gear and meeting them at preset checkpoints.
I've seen the eight episodes offered for advance screening, and it's impossible to convey just how incredibly difficult and downright brutal this race can be. It would be almost impossible to complete for experienced outdoors people if they raced 14 hours a day and were allowed a full night's sleep. Going for a week with limited rest through these physical and mental challenges would challenge the most elite military special ops teams in the world.
That's why it's such a shock to meet so many teams who seem to have joined the challenge on a lark. They talk about testing themselves and their willingness to compete, but they have no idea just how progressively more difficult each stage of the race will be.
"World's Toughest Race: Eco-Challenge Fiji" is a show made by elite pros who know how to shoot adventure footage. Modern drones allow for spectacular footage that was impossible two decades ago.
Each episode ends with the kind of cliffhanger that would've made for a great weekly series. Even though you'll be able to binge them all at once, you might enjoy it more if you watch just one a day and get to savor the suspense between episodes.
"World's Toughest Race: Eco-Challenge Fiji" seems certain to be more than a one-off now that Burnett's got a permanent production home in the islands. Fiji's had incredible success in containing the COVID-19 pandemic (27 cases, 1 death in a population of around 900,000), so they should get an NBA-style quarantine bubble set up and get going on season two ASAP.
Keep Up With the Best in Military Entertainment
Whether you're looking for news and entertainment, thinking of joining the military or keeping up with military life and benefits, Military.com has you covered. Subscribe to the Military.com newsletter to have military news, updates and resources delivered straight to your inbox.