During one of the training flights depicted in the 1986 film "Top Gun," Maverick flies through Iceman's jet wash, causing a flameout in his F-14 Tomcat's starboard engine. His Tomcat enters a flat spin, from which Maverick can't pull out. He and Goose are forced to eject from the plane.
Spoiler alert: Goose dies when his head hits the F-14's canopy. Maverick survives and is recovered from the ocean. The real tragedy surrounding that scene is that another pilot, the one filming the scene, entered the same flat spin, and also could not escape.
Art Scholl, famed stunt pilot and aerial cameraman, could not eject and was never found.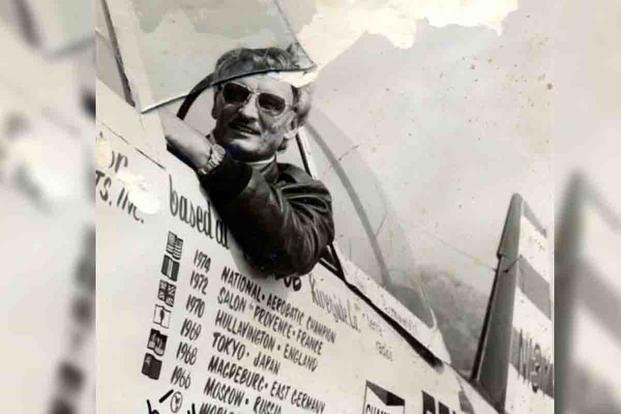 Scholl was a longtime pilot and aerial instructor in California. He held degrees in aeronautics and even taught at San Bernardino Valley College. In the early 1960s, a couple of friends, also noteworthy Hollywood stunt pilots, Paul Mantz and Frank Tallman, convinced Scholl to join them in the business.
As a pilot, Scholl could fly almost anything. He was certified for air and seaplanes, private and commercial, air transport, gliders and helicopters. As a licensed mechanic, he personally modified his two de Havilland Canada DHC-1 Chipmunk planes to create what he called the "Super Chipmunk."
The Super Chipmunk featured a single seat, retractable landing gear and a souped-up engine that allowed the pilot and his dog, Aileron, to wow airshow audiences on both the east and west coasts of the United States.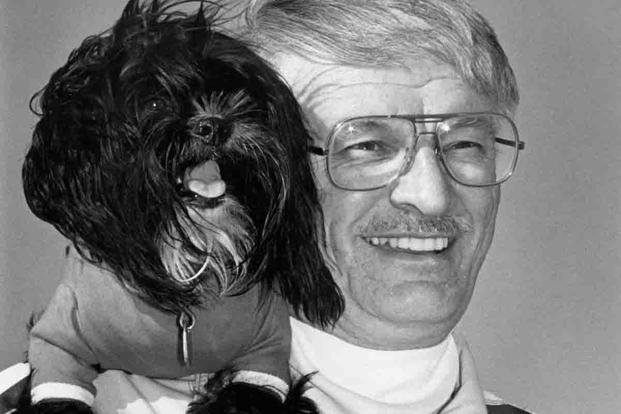 Scholl wasn't flying a Super Chipmunk during the filming of "Top Gun," however. He was flying a Pitts S-2 biplane, an aircraft in which he'd won multiple awards and competitions for his skills behind the stick, including the 1974 U.S. National Aerobatic Championship.
The Pitts biplane had been specially modified to carry the camera equipment needed to capture footage for the movie. On Sept. 16, 1985, Scholl's mechanic, Kevin Kammer, and another stunt pilot, Chuck Wentworth were following Scholl while watching the area for air traffic as he filmed some of "Top Gun's" aerial scenes.
The two spotters saw Scholl take his special Pitts S-2 into an inverted spin at 4,000 feet. At 3,000 feet, they heard Scholl's voice over the radio:
"I've got a problem."
At 1,500 feet, they heard his voice again.
"I've really got a problem."
Those might have been Scholl's last words. Some 45 seconds later, Kammer and Wentworth were at the scene over the Pacific Ocean, where Scholl's plane should have been, but they didn't see the impact and saw no signs of Scholl's biplane.
Investigators from the National Transportation Safety Board concluded that after Scholl, who was 53, completed his upright spin over the ocean, he returned to entry altitude and entered a flat inverted spin.
The aircraft did not recover at the altitude it was supposed to, because Scholl might have been experiencing spatial disorientation, a condition where pilots cannot discern their attitude (orientation with the Earth's horizon), altitude or airspeed in relation to other points of reference.
Other pilots told The Los Angeles Times it might have been a mechanical issue, given that Scholl had successfully completed a flat spin numerous times over the course of his long career.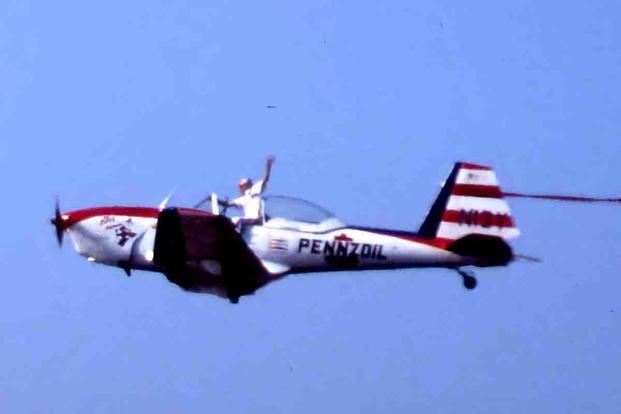 No remains were ever recovered, and only some debris from the Pitts S-2 was found floating in the area, according to the Coast Guard, who searched for the wreckage off the coast of Carlsbad, California.
Along with "Top Gun," Scholl's credits included "Indiana Jones and the Temple of Doom," "The A-Team" and "The Great Waldo Pepper." When "Top Gun" was released the next year, it was dedicated to his memory.
-- Blake Stilwell can be reached at blake.stilwell@military.com. He can also be found on Twitter @blakestilwell or on Facebook.
Want to Learn More About Military Life?
Whether you're thinking of joining the military, looking for post-military careers or keeping up with military life and benefits, Military.com has you covered. Subscribe to Military.com to have military news, updates and resources delivered directly to your inbox.