No entertainer is more synonymous with support for U.S. troops than actor and stage performer Bob Hope. For nearly 50 years, his work with the United Service Organizations took him to the front lines of nearly every American conflict, from World War II to Desert Storm.
"Stealth bomber, that's a big deal," he said at a 1990 USO show in Bahrain. "Flies in undetected, bombs and then flies away. Hell, I've been doing that all my life."
They called him the "one-man morale machine," but a new book details the personal correspondence between the legendary comedian and some of the thousands of soldiers, sailors, airmen and Marines who wrote to him over the years.
In "Dear Bob ... Bob Hope's Wartime Correspondence with the G.I.'s of World War II," author Martha Bolton and Bob Hope's daughter, Linda Hope, compiled some of the most poignant letters troops sent to Hope. They also include the actor's responses to those letters.
"Dad received an average of 38,000 letters a week. He would dictate responses to be typed and mailed off by his secretary. The letters were amazing," Linda Hope said in a statement. "They had to deal with a variety of topics -- asking when they were going to be coming home and could they visit with him on the set or meet Lana Turner or Rita Hayworth."
Hope also received letters from the families of service members who died, but wrote about seeing one of his USO shows in letters back home. They wrote of how much they were affected by knowing their loved one had a respite from the war, even if it was only temporary.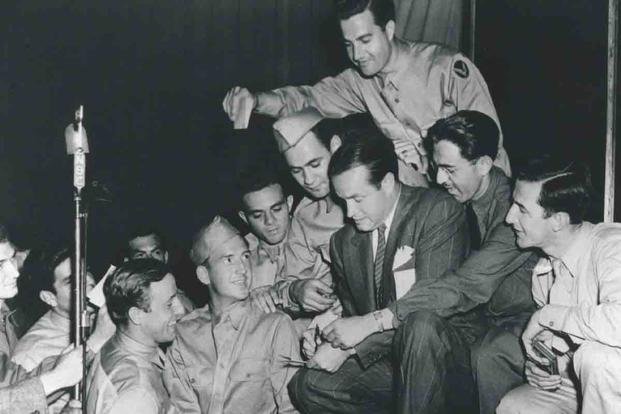 It's no wonder that Hope earned the title of the "GI's Best Friend" long before he was dubbed "Entertainer of the Century." No one else could have worn the coveted green beret of the U.S. Army Special Forces while swinging a golf club on stage.
"He's Uncle Sam, Santa Claus, and a letter from home all wrapped up in one neat package of hilarity," columnist Irv Kupcinet once wrote.
Even when the service members couldn't come to his shows, Hope made it a point to see them, routinely visiting military hospitals to talk to sick and wounded troops. For all service members, he was a link to their real lives back home, a reminder of what life was like before deploying to a combat zone in a time before instant communication.
Hope, who died in 2003 at the age of 100, began performing for troops the same year the USO was founded, 1941. His first show at March Field, now March Air Reserve Base, in California led Hope to consider American troops to be his favorite audiences. He quickly learned the troops loved jokes about their local areas and local commands, and began integrating that into his act. This means every show was unique and tailored to the people sitting in front of him.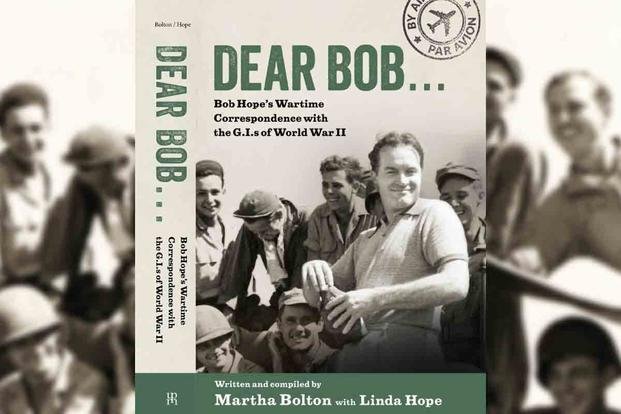 "Believe me when I say that laughter up at the front lines is a very precious thing -- precious to those grand guys who are giving and taking the awful business that goes on there," he said in 1944. "There's a lump the size of Grant's Tomb in your throat when they come up to you and shake your hand and mumble, 'Thanks.' Imagine those guys thanking me! Look what they're doin' for me. And for you."
Bolton was Hope's first woman staff writer, working on his numerous television specials, appearances and USO shows for 15 years. Her work with Linda Hope on "Dear Bob.... Bob Hope's Wartime Correspondence with the G.I.'s of World War II," provides a personal insight into the private interactions between the legendary comedian and the Americans who fought in World War II.
The book is a must-read for any Bob Hope fan and is on bookshelves now.
-- Blake Stilwell can be reached at blake.stilwell@military.com. He can also be found on Twitter @blakestilwell or on Facebook.
Want to Learn More About Military Life?
Whether you're thinking of joining the military, looking for post-military careers or keeping up with military life and benefits, Military.com has you covered. Subscribe to Military.com to have military news, updates and resources delivered directly to your inbox.