When World War I ended and the troops returned home, the spirit of the war that bound Americans together quickly fell apart. Nowhere was this more apparent than among the Black communities throughout the country, which were subjected to racial violence on a whole new level. But in 1919, Black Americans fought back like never before. What began as white veterans' resentment toward working Black men back home turned into race riots in cities across America, a monthslong cycle of violence known as the "Red Summer."
J. Kimo Williams, a retired U.S. Army officer who served in Vietnam in 1970, became a musician after coming home from the war. He refined his craft for decades, creating a jazz fusion symphony, arranging Mozart arias for the National Opera Orchestra and releasing "Symphony for the Sons of Nam," music he created to help him deal with PTSD and his own disabilities. Williams' latest arrangement, "Red Summer 1919: An Instrumental Opera," pays homage to the Black men who returned home from war, only to find a new war on a whole new front.
"Beyond the common public perception of veterans as merely fighters or warriors lies a tapestry of individual stories, beliefs, and reasons for serving, unconstrained by political party lines," Williams said in a statement. "A poignant chapter in this narrative is that of the Black veterans of World War I."
After the Great War, white veterans came home to find Black men working in the jobs they once held. Since Black men had served in the Army abroad and received military training, working-class white Americans feared the social order of the country would never return to the status quo. In 1918, membership in the Ku Klux Klan surged after the release of director D.W. Griffith's movie, "Birth of a Nation," and lynchings of Black men began to rise. Black leaders urged returning Black veterans to help the civilian population while fighting for their own hard-won dignity.
Read: Fighting for Respect: Black Soldiers in World War I
These escalating tensions came to a head on July 19, 1919, in Washington, D.C., when mobs of white residents began raiding Black neighborhoods and assaulting people in the streets. The Black communities fought back, arming themselves and returning the violence with equal ferocity. President Woodrow Wilson was forced to call in the Army to quell the civil unrest. That was the story across the country as the Red Summer wore on. Hundreds died in the fighting.
"I decided to bring visibility to Black WWI veterans and wanted to tell their story in this format. This ... is my musical approach to imagining the historical events leading up to the riots," Williams said.
Act I is a musical interpretation of Africans being captured, brought to America through the Middle Passage, and sold. Act II begins with a scene titled "With Malice Towards None," drawing from President Abraham Lincoln's second inaugural address. It then fast-forwards to the Black experience of World War I, the veterans' return home and the struggle to maintain their social and economic gains.
With the help of instrumentalists Vinnie Colaiuta (who has worked with Jeff Beck, Herbie Hancock and Sting), Michael Brecker, and Mike Stern, the performers created a musical representation of each scene through improvisation or through rhythm.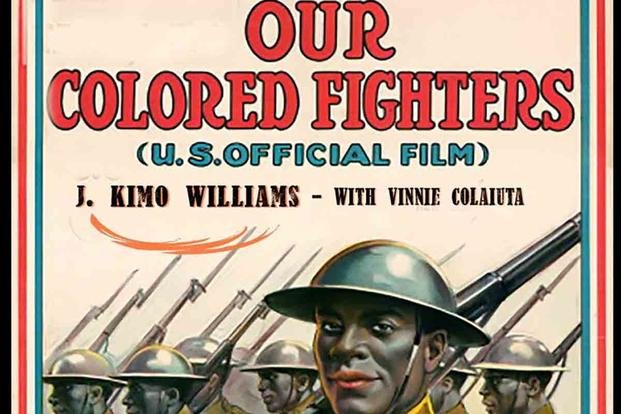 "Their journey, both on the battlefield and upon their return home, intertwines with the long-standing thread of American racism," said Williams. "By delving into their experiences, we are reminded of the richness of each veteran's story and the need to move beyond monolithic representations. Let this Veterans Day be a celebration of diversity, historical understanding, and deep respect for all those who have served."
"Red Summer 1919: An Instrumental Opera" is available on Spotify, Apple Music, Amazon Music and other streaming platforms. Physical copies (CD, vinyl) are available at http://www.kimowilliams.com. Those interested in learning more about Williams and the inspiration behind each scene and act can read the liner notes here.
-- Blake Stilwell can be reached at blake.stilwell@military.com. He can also be found on Facebook, X or on LinkedIn.
Want to Learn More About Military Life?
Whether you're thinking of joining the military, looking for post-military careers or keeping up with military life and benefits, Military.com has you covered. Subscribe to Military.com to have military news, updates and resources delivered directly to your inbox.