Director Spike Lee's new movie "Da 5 Bloods" (now streaming on Netflix) is a roaring success as an action-thriller about four veterans who return to Vietnam after 50 years to search for the body of their commanding officer, who was killed in action, and hunt for treasure they buried the day he was killed.
All four men are African Americans, played by the gifted-but-underused actors Delroy Lindo, Clarke Peters, Norm Lewis and Isiah Whitlock Jr. The four revere the memory of their commanding officer, played in flashback scenes by Chadwick Boseman, the embodiment of black superheroes in his role as Marvel's "Black Panther."
Lee has proven himself a master of narrative filmmaking, but he's not going to limit "Da 5 Bloods" to being a Vietnam-era take on the Hollywood classic "The Treasure of the Sierra Madre." He and writing partner Kevin Wilmott (Oscar winners for "BlacKkKlansman") have rewritten a script by Danny Bilson and Paul DeMeo and injected a discussion of race to what was already a great conceit for a war movie.
There's no question that "Da 5 Bloods" is a war movie. Its opening lulls the audience into thinking we're going to see a light-hearted reunion where old guys swap lies about the past and learn to accept the realities of aging. The chemistry between the four actors is exceptional, and the opening scenes give the men a chance to hang out and reconnect in a way that neither veterans nor African American men are often allowed in movies.
Cracks start to show. Lindo's character Paul has never recovered from the death of the man they call Stormin' Norman (Boseman), and experience was followed by a frustrating life. He's got a rocky relationship with his college graduate son David (Jonathan Majors), and his distrust of the American system has inspired him to wear a MAGA cap (and appear enthusiastically waving a sign behind the president onstage in television footage from a rally).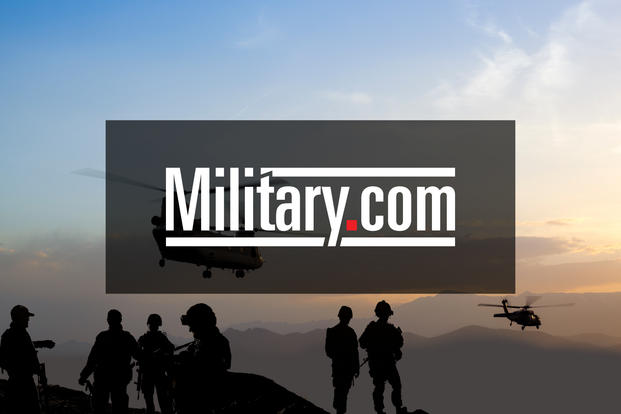 Paul has struggled for decades with untreated PTSD and a temper that leads him to distrust everyone around him, including his war buddies and his son. His rage makes him unpredictable, something that will become a major issue once we learn what's really behind the trip.
The day Stormin' Norman was killed, the men were on a mission to locate a CIA plane that was loaded with gold bars destined to pay allies against the Viet Cong. When the men realized what they'd uncovered, they decided to bury the gold and retrieve it later.
The area suffered a mudslide before the four survivors could return. Five decades later, another mudslide has exposed the plane's tail wing, and there's now hope they can recover the gold. Otis (Peters) contacts a Vietnamese ex-lover who puts him in touch with a shady French businessman (Jean Reno), who says he can help the men get the gold out of Vietnam.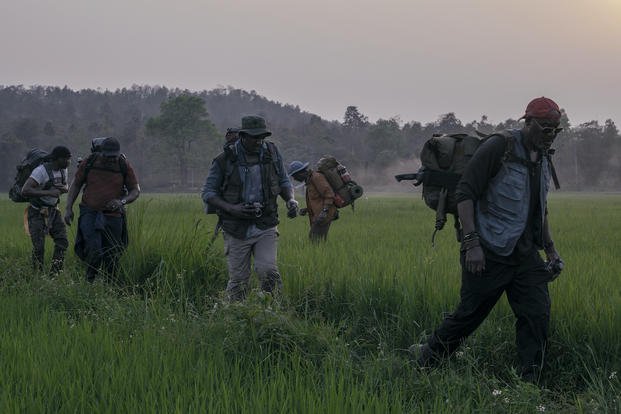 Paul's son David shows up unannounced and joins the men as they enter the jungle. They find the gold with a minimum of fuss, but then come paranoia and betrayals. It's not just gold fever making things go sideways, and Lindo manages to conjure up Col. Kurtz from "Apocalypse Now" as things fall apart.
From an action or noir movie perspective, there are plenty of plot twists not revealed here to keep your attention. There are guns and explosions and surprises about which side everyone is on.
First, Lee shows us how the African American soldier's experience is just like anyone else's who served. These men enjoy the same bonds of loyalty, brotherhood and trash-talking that have been part of the military experience for millenia.
Then, the movie uses that familiarity to drive home just how different the service experience has been for African Americans. These men fought for their country when there were riots and protests back home, and their service didn't prevent them from facing the same racist attitudes that every other person of color faced once they got back home.
Lee cuts in news footage from the era and introduces the names, words and faces of prominent African Americans in both the military and the protest movement of the era. There's special attention given to Milton Lee Olive III, an 18-year-old soldier who died in combat and was the first African American to receive the Medal of Honor during the Vietnam War.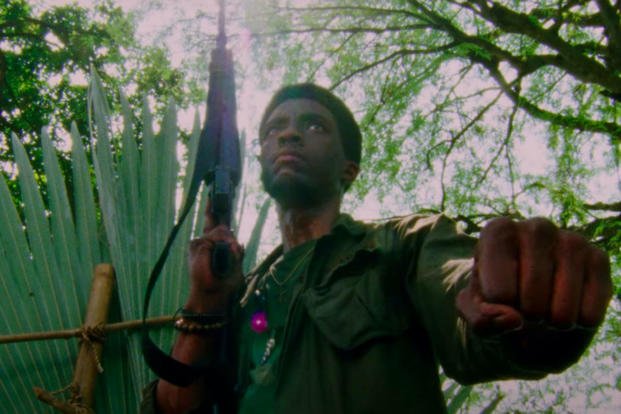 The flashback scenes switch from movie widescreen to the old television 4:3 ratio and the lead actors portray their younger selves with no de-aging special effects like we saw in Martin Scorsese's "The Irishman" last year. The lack of effects suggests that these are memories filtered through fifty years of experience and the scenes may not exactly portray things as they were back during the war. Watching men with a lifetime's perspective reenact the combat experiences of their younger selves is one of the movie's most powerful conceits.
Recent events suggest that Americans as a whole are starting to accept the idea that African Americans have a different experience of life in the United States than the one enjoyed by most white folks. Lee has spent his career making movies that stress the point and, even if things are starting to change, he's not making things any more comfortable for the privileged viewer with "Da 5 Bloods."
None of the men in the movie is a saint. They're all flawed characters who have varying degrees of success in either choosing the right path or actually following the one they've chosen. That makes them recognizable human beings and not symbols of a movement or caricatures of virtue.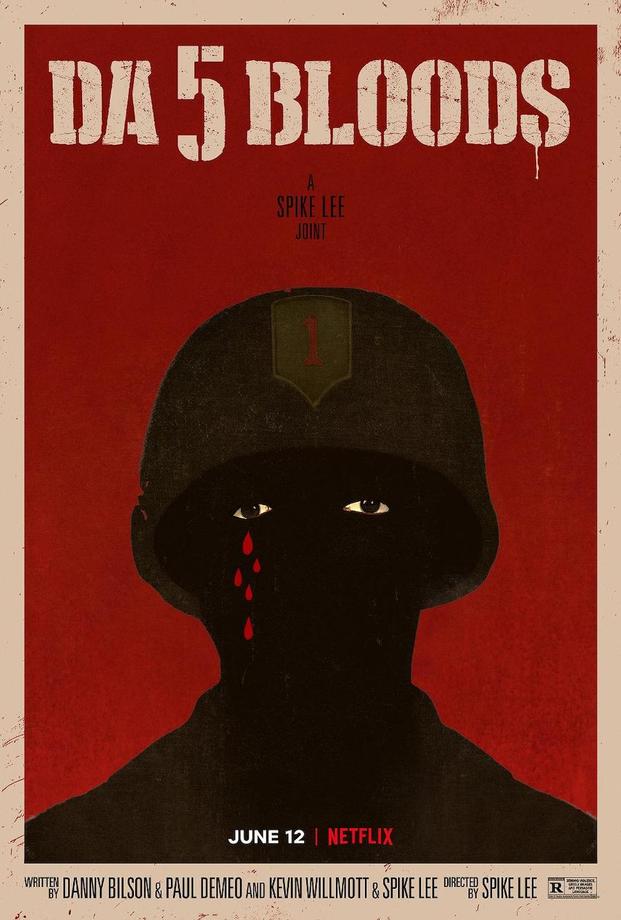 The soundtrack is loaded with Marvin Gaye songs that are deployed to devastating effect throughout the film. We do get to hear the Chambers Brothers' "Time Has Come Today" song that dominates the trailer, but it's Marvin's aching tenor that gives the movie its emotional throughline.
If you're confused or irritated by the idea that "black lives matter," "Da 5 Bloods" would like to introduce you to the idea that some people believe that black lives don't matter. There's a generosity of spirit in Lee's movies that's welcoming to anyone who's willing to let the man have his say. "Da 5 Bloods" is a movie that may reach more than a few viewers who haven't been able to hear that message before.
Keep Up With the Best in Military Entertainment
Whether you're looking for news and entertainment, thinking of joining the military or keeping up with military life and benefits, Military.com has you covered. Subscribe to the Military.com newsletter to have military news, updates and resources delivered straight to your inbox.