Army soldier Vanessa Guillen disappeared from Fort Hood, Texas, in April 2020 during the early days of the COVID-19 pandemic. The brass was slow to react, and her family eventually led protests outside the base gates. Two months after her disappearance, her body was found buried in a river bed.
"I Am Vanessa Guillen" is a documentary about Guillen's disappearance and death, the toxic culture at Fort Hood, and how her family helped pass a law that aims to reform the way the military handles cases like this. The film is now streaming on Netflix.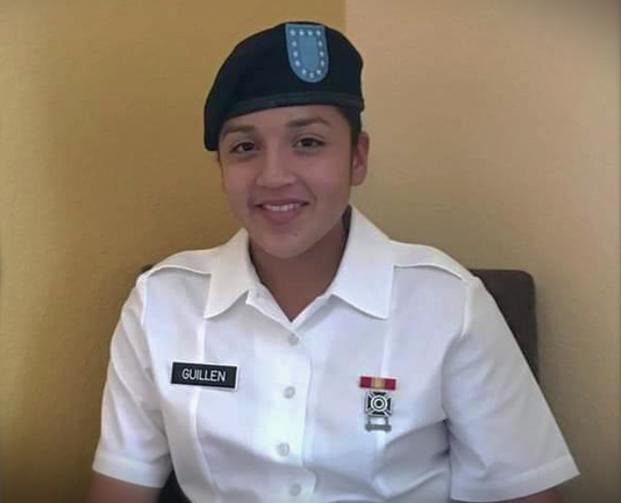 The story is messy. Before her disappearance, Guillen had told her sisters that she was being sexually harrassed on base. Dozens of soldiers died or went missing at Fort Hood in 2020, a rate not matched by any other military facility. Military police detained fellow soldier Aaron Robinson under suspicion that he killed Guillen, but he slipped away from his unarmed guard and eventually shot himself when police tried to arrest him in Killeen, Texas.
The good news is that, after a failed attempt in 2020, the family's activism helped pass the "I Am Vanessa Guillen Act" as part of the 2021 National Defense Authorization Act. The new law takes decisions about whether to prosecute sexual assault and sexual harrassment away from a service member's chain of command and offers protections against retaliation.
Related: 'I am Vanessa Guillén Act' Praised as Calls for Removing COs from Sexual Assault Prosecutions Mount
Fort Hood (soon to be renamed Fort Cavazos) has undergone changes since 2020, as the Army removed more than a dozen leaders in an attempt to improve conditions at the base.
"I Am Vanessa Guillen" director Christy Wegener is someone who learned about the soldier and her family's plight on social media. Like many others, she posted in support of the family's efforts to find their loved one. Unlike everyone else, she actually went past retweeting or liking a few posts and made a film that tells the Guillens' story in great detail.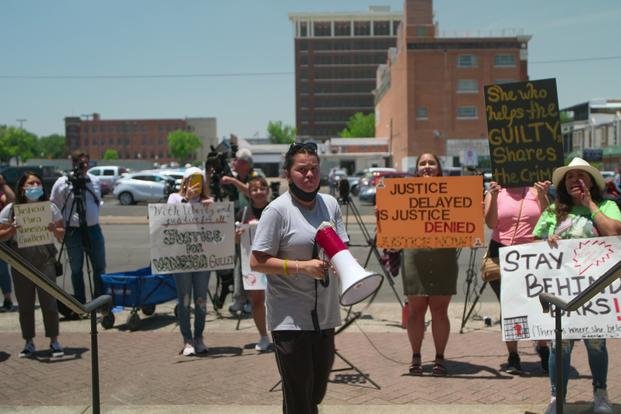 Wegener spoke to us right after the film's Top 10 debut on Netflix and described how she got involved with the Guillen family. "Some of the members of our team and I went to D.C. to show support in some of the marches and connect with the family in August 2020, but we didn't actually start filming until March of 2021," she said. "That was after the first bill had been proposed and didn't pass, and they were starting to pursue a new bill."
The director believes the Guillen family's efforts drove a much-needed conversation about Army culture. "I think [their protests] resonated with people," she said. "Most of us, in the U.S., all know someone or have a family member that serves and we all are invested in a strong and healthy military. But I think this went beyond that. You saw a family and human beings really suffering and pleading for help to find their loved one. I think that resonated with everyone. The Guillens were just so adept at expressing themselves and being vocal and open about their emotions. That's why their campaign took hold."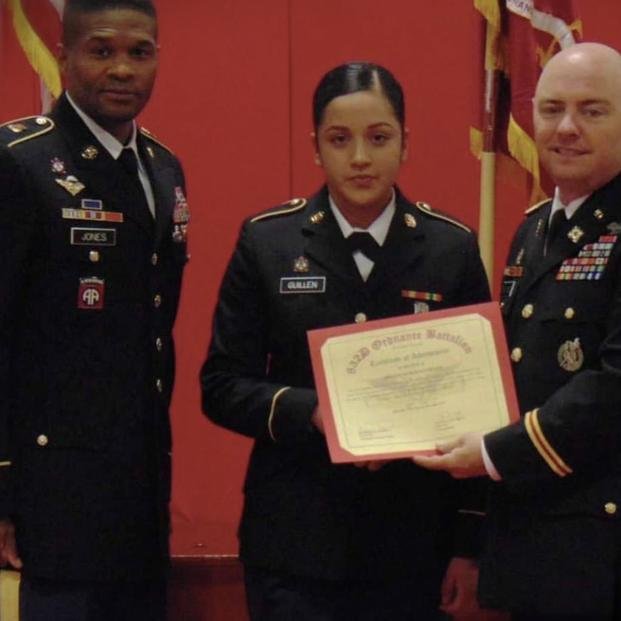 Wegener began filming the family as they recovered from the 2020 failure of the bill meant to honor Vanessa. "I think that was an incredibly difficult period," she said. "There were moments where they were really considering whether or not to move forward, based on what they've said to me. Anyone would have needed a minute to regroup and gather themselves.
"I think there's always been a sense that they're not going to give up until they feel like there's some level of change. There's a perseverance that is just exceptional. I think that comes through in the film. I hope we captured that quality that the family and especially the sisters have. It's really remarkable."
When the act finally passed, it was a rare bill that found support on both sides in Congress. "I think it's important to accentuate that this was a very bipartisan effort done in incredibly divisive political times," Wegener said. "It really was work on both sides of the aisle that got the bill passed, and it's one of the few success stories in terms of bipartisanship in the last couple of years. I think that really is a testament to the family, but also that this is an issue that needed attention. There can't continue to be these types of cases, because they really deplete morale and people's trust in the military."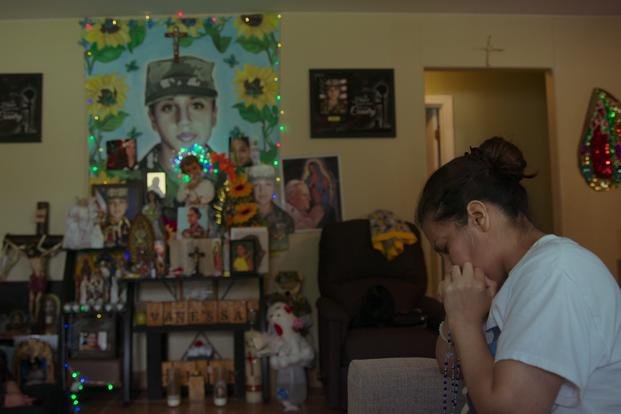 Wegener immediately identified with the story when she learned about the Guillen family's plight. "I first heard about Vanessa's case five to six days after she was missing," she said. "I actually saw a post from Mayra [Guillen] on social media. I'm an older sister of two younger sisters and saw Mayra, the older sister, out there pleading for help finding her younger sister. It really struck me in a really powerful way.
"When you grow up in this country as a young woman, we all deal with some form of sexual harassment or assault. There's fear about doing certain things, or you have to definitely watch your back a little bit more. When I saw Mayra there pleading for help in finding her sister, it struck a nerve with me and angered me that this had happened, and that the family was in that position. I took an interest in it and just wanted to show support. I started speaking out about it on social media, but also decided to show support in D.C. I live in New York, so it was easy to go down there. From there, things evolved into a film, and the family were very much aligned in wanting to do it."
Even if you know about the positive changes her case inspired, "I Am Vanessa Guillen" can be a tough movie to watch, since so much of it was filmed at a time when the family was grieving the loss of Vanessa and had no idea whether the legislation intended as a tribute to her memory would pass.
Keep Up With the Best in Military Entertainment
Whether you're looking for news and entertainment, thinking of joining the military or keeping up with military life and benefits, Military.com has you covered. Subscribe to the Military.com newsletter to have military news, updates and resources delivered straight to your inbox.