November 19 was supposed to be the day that we finally got to see "Top Gun: Maverick" in theaters, but Tom Cruise and the suits at Paramount kicked the release yet again to May 27, 2022.
Maverick fans can console themselves with the official "Top Gun: Maverick" Barbie doll, inspired by the movie character Natasha Trace, call sign "Phoenix."
"Top Gun" and Barbie fans can buy the limited edition doll for $39.99 at Mattel's Barbie.com website. You also can buy one at Target, Walmart or Amazon. There's a limit of two dolls at the Barbie website, so you may need to act fast if you want to buy one.
The doll comes with a pilot's helmet and a flight suit that includes signature patches. Phoenix also sports aviator sunglasses, dog tags and a watch. Our aviator has everything she needs to succeed at the hyper-competitive Top Gun school.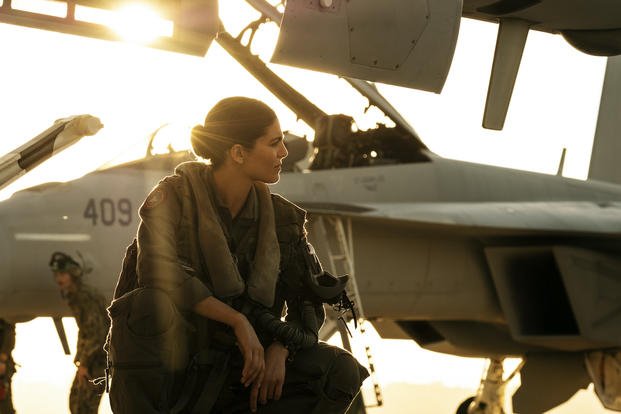 We have no idea what Phoenix's role will be in the story of "Top Gun: Maverick," but we do know that she's played by Monica Barbaro, best known for her roles on the television shows "UnREAL," "Chicago Justice" and "Stumptown."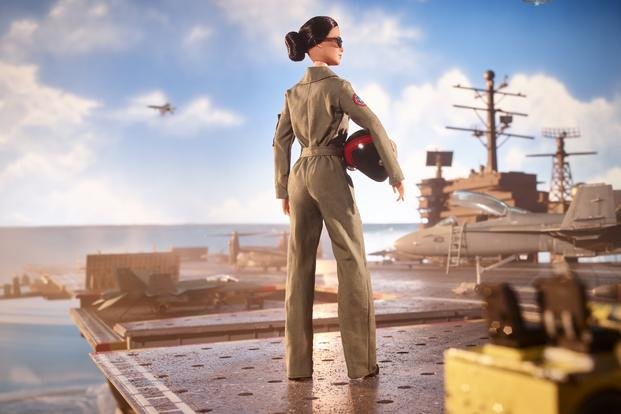 Will Phoenix emerge as Top Gun champion in the new movie? Will she meet a Goose-like fate? We're going to have to wait another six months to find out the details, but you or the kids in your life can use "Top Gun: Maverick" Barbie as you work out your favorite scenarios while you wait for the truth.
Keep Up With the Best in Military Entertainment
Whether you're looking for news and entertainment, thinking of joining the military or keeping up with military life and benefits, Military.com has you covered. Subscribe to the Military.com newsletter to have military news, updates and resources delivered straight to your inbox.