Long before Eddie Muller became the host of "Noir Alley" on Turner Classic Movies, he wrote an influential book about the threatening world those movies portrayed. "Dark City: The Lost World of Film Noir" was a sensation when it was first released in 1998, and now Muller has published a revised and expanded edition.
There's a strong connection between World War II veterans and film noir, the crime genre that brought a cynicism and toughness to Hollywood pictures that had been mostly absent from the screen since the studios adopted the Production Code in 1934. The military men in these movies are struggling to fit into homefront society after the war, and many turn to crime in desperation after they just can't figure out how to make things work.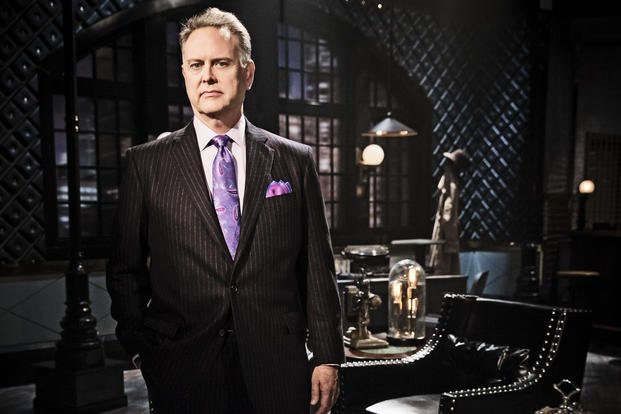 If you've only seen Muller on TCM, you may think of him as a knowledgeable guy who knows a lot about film noir, but he's also one of the key people who fought to reclaim and preserve the genre in the '70s and '80s. Many of the movies we now consider classics had fallen out of circulation, and more than a few were considered lost forever.
What Muller and those like him did were show aging and fading original prints at repertory theaters in the big cities, tape late-night broadcasts on early VCRs and trade the tapes with other collectors. When he first wrote "Dark City," he was describing mostly unseen movies to an audience who may have heard rumors about most of them but didn't have access to any way to see them.
How things have changed over the last two decades. Most of these films have been released on DVD or Blu-ray, streaming services have made it easy to see dozens of formerly "lost" movies and more than a few of the movies mentioned in this post are somehow streaming for free on YouTube.
Some of that's progress brought on by technology, but most of the reason that film noir has enjoyed such a great revival is the efforts of hardcore fans like Muller, who became the crusaders who convinced the studios to make the efforts to preserve and revive this history.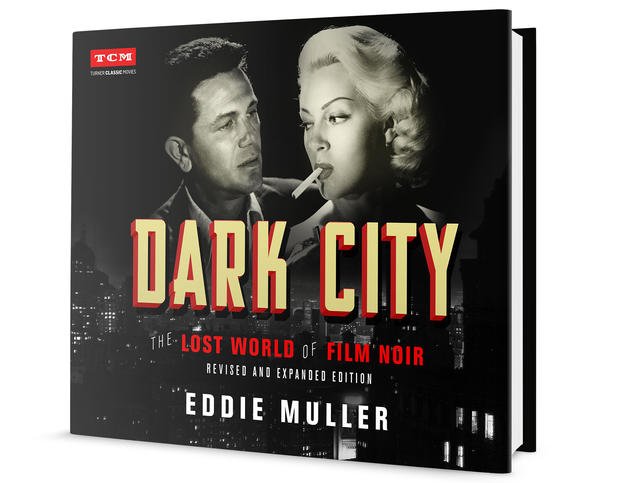 Did WWII trauma create film noir? Not exactly, but the frustrations of veterans dovetailed nicely with the themes of alienation and frustration that fueled the action in those movies. Muller thinks the roots of noir go back to the Wall Street Crash in 1929.
"Noir really began in this country during the depression because of the desperation, the unfairness and the idea that a person can't get ahead because the system isn't going to work," Muller told Military.com. "Those stories really sprang out of that era.
"That was the backdrop for James M. Cain, Dashiell Hammett and all the hardboiled writers when they were telling their stories. That trend in crime fiction didn't really translate to Hollywood. Once the Production Code really went into effect in 1934, you stopped seeing stories like those on screen. You'd still get gangster pictures, you weren't getting those hard-luck stories. That trend in crime fiction didn't really translate to Hollywood.
"All of a sudden, the Bogart version of 'The Maltese Falcon' came out in 1941, and the seeds that had been planted in crime fiction started to grow in Hollywood," Muller said.
After the Japanese attacked Pearl Harbor in 1941, Americans put aside their debates about the war and united behind the effort. There was no way the movie studios wanted to be seen as anything but fully supportive of the cause.
"When we got into World War II, Hollywood was not going to tell those negative stories when there was a war to fight," Muller said. "Part of me thinks that film noir was just always there, waiting.
"It's so ironic that it took winning the war and saving the world in order for these artists in Hollywood to be able to tell stories that didn't have a happy-ever-after ending."
Even though the seeds of discontent had been planted during the Depression, the traumatic experiences of those who served were sure to have an impact in the work of returning artists and filmmakers.
"You also have to look at the effects of a war that was the most cataclysmic event in human history," Muller said. "If a writer or director or actor actually served and saw what they saw, it's not going to be easy for them to come back and just make a lighthearted film. They need some way to get the fear and the paranoia out."
Things also got really weird in Hollywood when the country turned its focus to a threat posed by our former allies in the Soviet Union.
"I also believe that the timing of the noir movement had a lot to do with the House Un-American Activities Committee investigations into Communism in Hollywood," Muller said. "That contributed to the anxiety, desperation and paranoia you feel in these movies. People started to suspect each other in Hollywood, and the town became such a hotbed of paranoia that people wondered, 'Can I trust my agent?' or 'Can I trust my psychiatrist?'
"A climate of fear existed in this fairy-tale, make-believe land where before everybody had thought, 'This is it, man. I'm in the movie business, and it's the greatest.' And all of a sudden, it wasn't. Hollywood was really kind of a rotten place, and all of that had a big effect on why noir happened when it did as well."
No one called them film noir back when they were being released. They were just low-budget crime pictures that dealt with the seedy side of life. It would take decades for the genre to be recognized for its portrayal of the dark side of American life after the war.
Over the course of our conversation, Muller and I discussed quite a few movies. If this subject interests you, Muller's book "Dark City" is an essential guide through the history of film noir. In the meantime, here's a list of some of the most important movies that came up in our discussion. Watch and learn.
'The Best Years of Our Lives' (1946)
"The Best Years of Our Lives" won seven regular Oscars, including Best Picture and Best Supporting Actor for wounded WWII vet Harold Russell. The movie follows returning veterans as they struggle to adapt to civilian life after the war. It's not a noir at all, but more of a socially conscious "message picture." Unlike a lot of those movies, "Best Years" is a great movie.
"I'm thinking of a high-profile movie like "The Best Years of Our Lives,'" Muller said. "The director, William Wyler, knew exactly how to balance that war narrative. It's not a bitter film, but it's a very melancholy and very compassionate film. In mainstream movies, that's about as far as you could go if you were making a picture to 'question' the value of the war. "
'Act of Violence' (1949)
Van Heflin plays a veteran who's living the life of a war hero back home after surviving incarceration in a Nazi-run concentration camp. Unfortunately for him, he's got a wartime secret, and a fellow veteran played by Robert Ryan shows up to hold him accountable for his sins.
"I love "Act of Violence,'" Muller said. "It's an almost perfect movie that raises questions about ethics in war. Van Heflin emerges as a war hero, even though he isn't. The character who was seen as the villain is actually trying to avenge his comrades who were all murdered trying to get out of the prison camp. It's a very profound film in a lot of ways."
'Crossfire' (1947)
"Crossfire" was a critical sensation and became the first B movie to be nominated for a Best Picture Oscar. Robert Ryan (also nominated for Best Supporting Actor) is a demobilized soldier who tries to pin an anti-Semitic murder on another veteran.
"And I like 'Crossfire' just because of the way it uses the genre in a very interesting way," Muller said. "I'm a sucker for movies that happen over the course of one night. 'Crossfire' almost takes place in real time. And it's just terrific and accomplished a lot for what people thought was this low-budget crime movie.
Ryan, a noir staple and future "The Dirty Dozen" star, gives dynamite performances in both movies. He enlisted in the Marine Corps during WWII and served as a drill instructor at Camp Pendleton.
"You know, Ryan was a Marine," Muller said. "Richard Brooks wrote 'The Brick Foxhole,' the novel that 'Crossfire' was based on, and he was a Marine, too. He wrote that book in his last days serving in the Marine Corps and actually met Robert Ryan. I tell that story in the book how Ryan says that if 'they ever make a movie of this, I'm going to play [the lead character], Montgomery, because I know a lot of sons of bitches like that.'"
'Kansas City Confidential' (1952)
"Kansas City Confidential" is a classic heist-gone-wrong movie with John Payne as a veteran who is a delivery truck driver who gets used as a distraction in an armored car robbery without his knowledge. Things get very dicey for him.
"And then you get a genre picture like 'Kansas City Confidential' where they're interrogating John Payne and say, 'You know, this guy won the Silver Star,'" Muller said. "None of the soldiers who were in these noir films are doing well at all. These movies depict these soldiers as lost in American society. You can find this theme coming up in every chapter in my book."
'Human Desire' (1954)
World War II Marine veteran Glenn Ford stars as a returning Korean War vet who's working as a train engineer when he gets caught up in a bleak love triangle that has him falling in love with the classic film noir bombshell, Gloria Grahame. She wants him to kill her husband, played by Broderick Crawford.
"Take 'Human Desire,' the Fritz Lang movie," Muller said. "Glenn Ford plays a Korean War veteran. At this point, we're after all of the House Un-American Activities Committee stuff, and this movie was made right at the height of the McCarthy era.
"Filmmakers had withdrawn the cynicism that was in these films just three or four years earlier. They had to rewrite the character that Glenn Ford plays to be just an innocent, OK guy because he's a Korean War veteran. In the original story, he's kind of a sociopath. It's like, you can't show the soldier having ill effects from the war, or suggest that he was maybe not a very good guy to begin with."
'In a Lonely Place' (1950)
Humphrey Bogart is a down-on-his-luck screenwriter with a bad temper. He hasn't had a hit movie since he saw combat in World War II. Things start looking up when he falls in love with a neighbor (Gloria Grahame, again), but his life becomes unraveled when he's accused of murder and the woman he loves can't decide if he did it.
"Or take 'In a Lonely Place,'" Muller said. "Humphrey Bogart plays a war veteran and his mental issues are totally downplayed in the movie, whereas in the book, he is a World War II veteran who is a serial killer. That story was just not going to make it in a Hollywood movie."
'The Chase' (1946)
In "The Chase," Robert Cummings plays a homeless veteran drifter who gets a job as a mobster's chauffeur when he returns the gangster's lost wallet. He falls in love with the boss' wife, always a recipe for disaster.
"And there's 'The Chase,' where Robert Cummings plays a war veteran who is suffering the effects of the malaria he contracted in the South Pacific," Muller said. "He's a total mess and an amnesiac. Even though he's the good guy, it's clear that they're saying the war messed this guy up."
'High Wall' (1947)
Robert Taylor plays a WWII vet suffering from a traumatic brain injury. After he catches his wife in the arms of another man, she turns up dead and he seems the most likely killer. He goes to a mental hospital and tries to work out what really happened.
"'There's 'High Wall' with Robert Taylor," Muller said. "He's a veteran who got brain damage in the war. There's a whole chapter in my book called 'The Psych Ward,' where I talk about this different depiction of what service to your country earns you in the end."
'Thieves' Highway' (1949)
Richard Conte plays a G.I. who returns home after the war to find that his father lost his legs and was forced to sell the truck he used to haul produce to market. He takes a job with the guy who bought the truck, swearing to avenge his family's honor. Unfortunately, our veteran hero has no idea what's really going on in the brutal, corrupt fruit business.
"Because of all the COVID stuff, one of the only live movie shows I've done recently was at the American Legion Post 43 in Hollywood," Muller remembered. "A lot of movie stars once belonged to that post. Bogart and Van Heflin were members there."
"The movie I presented was 'Thieves' Highway.' Very late afterwards in the bar, there was a younger guy who struck up a conversation with me. He was a recently demobilized veteran who served in Afghanistan. He really saw the connection and asked, 'Aren't these movies all about the pain of the homecoming soldier? Isn't that what's really happening in these films?'
"In 'Thieves' Highway,' Richard Conte comes home to his family and things aren't good on the homefront. He wants to get revenge for his father who's been crippled by this crooked produce broker and goes about it like a soldier on a mission.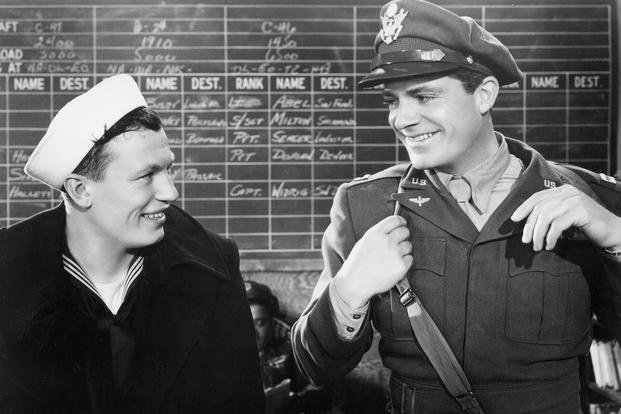 "When I introduced 'The Best Years of Our Lives' at the TCM Film Festival a few years ago, I had a very moving encounter with an Army chaplain who was there because his wife was a movie fan," Muller said. "He opened up to me and said, 'You know, I don't like these old movies; they don't get it. They seem really corny and fake to me and don't have anything to do with the world that I live in.'
"I invited him to come and see 'The Best Years of Our Lives.' When it was over, he was the first person in the audience to put his hand up. He was actually crying, saying, 'I didn't realize that a movie set back then could actually get it right' in its depiction of how alienated and displaced returning soldiers feel. He never imagined that a movie from Hollywood right after World War II could actually capture that."
Keep Up With the Best in Military Entertainment
Whether you're looking for news and entertainment, thinking of joining the military or keeping up with military life and benefits, Military.com has you covered. Subscribe to the Military.com newsletter to have military news, updates and resources delivered straight to your inbox.