Gavin MacLeod was a familiar face in movies and television for six decades, but he first served in the Air Force from 1952-54 as a recent graduate of Ithaca College. Back then, he was just a kid from Pleasantville, N.Y., who still went by his birth name Allan See.
See thought his name was "too confusing," so he came up with the dashing stage name of Gavin MacLeod. His new name didn't help a guy who went bald in college become a leading man in Hollywood, but he played a wide variety of supporting roles before becoming a big star in 1970.
Later in life, MacLeod became a devout Christian who starred in a series of family-friendly movies and joined with his wife, Patti, to host a marital advice show on the Trinity Broadcasting Network for 17 years.
Still, early on in his career journey, the young Air Force vet displayed an amazing talent for all kinds of supporting roles, including more than a few that made him the bad guy.
Here are MacLeod's most iconic roles.
Murray Slaughter ('The Mary Tyler Moore Show')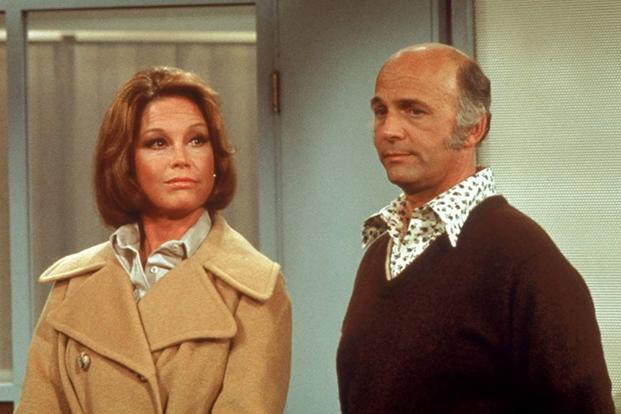 "The Mary Tyler Moore Show" may have been the funniest network show in television history. It certainly featured an incredible ensemble of incorrigible characters who created chaos for Mary Richards, the associate producer of the evening news at Minneapolis TV station WJM.
MacLeod was the news writer who always knew exactly what to say to make his colorful co-workers blow their tops. Lou Grant (Ed Asner), Ted Baxter (Ted Knight), Sue Ann Nivens (Betty White), Murray Slaughter and Mary Richards are still the greatest "work family" in television history.
Capt. Merrill Stubing ('The Love Boat')
MacLeod rolled straight from the sophisticated comedy of "The Mary Tyler Moore Show" to a show that tied guest-star romance plots together with lowbrow humor. Stubing is happy to be the leader of his goofy crew, and the B-list stars who joined them each week learned dubious lessons about life and love for a full decade.
The cast and their guest stars are having fun, and audiences enjoyed being invited to the party.
Big Chicken ('Hawaii 5-0') 1968-69
In the fall of 1968, during the show's first season, MacLeod showed up as Big Chicken, a street-tough drug dealer who spouts hippie cult-leader jive to his young followers. It's a deeply weird performance, somehow crossing Jimmy Cagney with the then-unknown Charles Manson.
The character proved so popular in episode 5 (titled "... And They Painted Daisies on His Coffin") that the show brought the now-imprisoned Big Chicken back in early 1969 for episode 6 ("The Box"). If you've only seen MacLeod on his most popular shows, prepare to be shocked as to how menacing he could be.
Seaman Joseph 'Happy' Haines ('McHale's Navy') 1962-64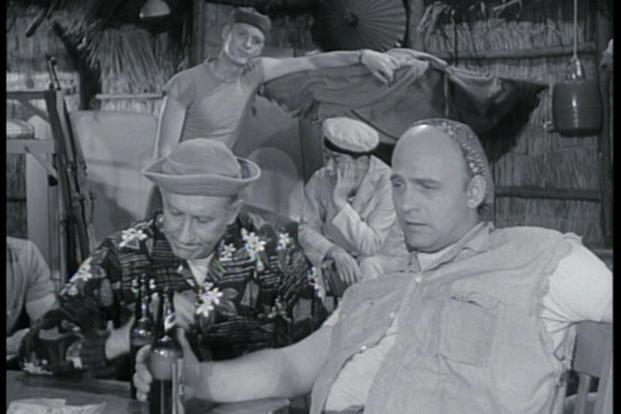 MacLeod apparently didn't enjoy his very funny stint on the early 1960s sitcom. His role was a small supporting one, and the paycheck didn't make up for what he thought were less-than-inspiring work opportunities.
"I had like two lines a week … I started to feel sorry for myself, I started to drink and I became very, very unhappy," MacLeod said in an interview with TV Archive. "As an actor, I felt I was going down the tubes."
Signalman 2nd Class Crosley ('The Sand Pebbles') 1966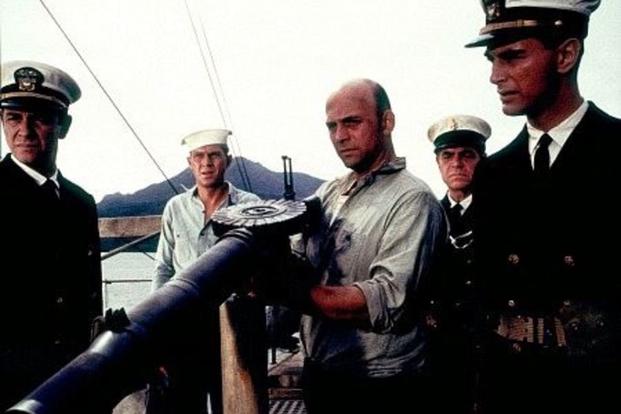 MacLeod left the show for a small but great role in "The Sand Pebbles" with Steve McQueen. Crosley's on screen for the movie's climactic battles, and MacLeod again uses the dramatic grit that he never got to display later in his career.
Yeoman Ernest Hunkle ('Operation Petticoat') 1959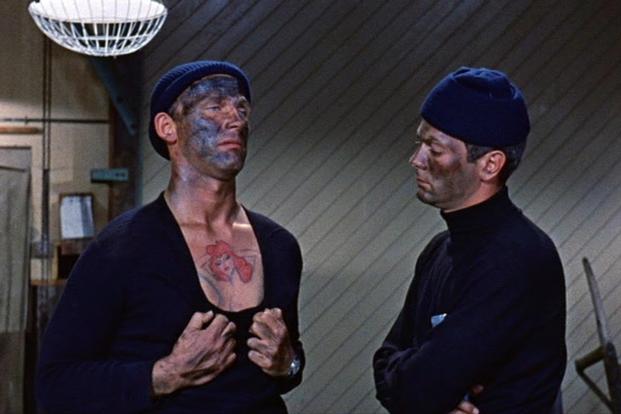 MacLeod displayed his comic chops in Coast Guard veteran Blake Edwards' movie starring Cary Grant and Tony Curtis. MacLeod plays the supply officer who can't get anything needed to repair Grant's broken-down submarine. When Curtis shows up and takes over the job with his epic scamming skills, MacLeod becomes an enthusiastic supporter of the new schemes.
Moriarty ('Kelly's Heroes') 1970
MacLeod co-stars with Clint Eastwood, Don Rickles, Donald Sutherland, Telly Savalas and Carroll O'Connor in a war/heist movie hybrid about a World War II Army unit that goes AWOL to rob a Nazi bank.
MacLeod's got that edge that made him so good in tough-guy roles, and this is pretty much the last time he played this kind of part. It's a million miles from Capt. Stubing, and it's too bad he didn't go back to these parts later in life.
If you really want to dig deep into MacLeod's early career, he played a small part in "Pork Chop Hill" (1959). The Korean War movie starred Gregory Peck and was one of the very last movies directed by Lewis Milestone, who won an Oscar for directing the World War I classic and 1930 Best Picture "All Quiet on the Western Front." MacLeod had multiple guest-starring roles on "The Untouchables," "Hogan's Heroes" and the original "Perry Mason" series and one-shot appearances on "The Rat Patrol," "Combat!" and the "Dirty Dozen" knockoff series "Garrison's Gorillas."
Keep Up With the Best in Military Entertainment
Whether you're looking for news and entertainment, thinking of joining the military or keeping up with military life and benefits, Military.com has you covered. Subscribe to the Military.com newsletter to have military news, updates and resources delivered straight to your inbox.