The Tank Museum in Bovington, England, has long housed one of the world's greatest collections of military hardware and celebrated the beginning of summer with an on-site event called Tankfest. It's 2020, and huge public events like this one are still on hold, so the museum has partnered with military game World of Tanks to bring the event online.
On Sunday, June 28, at 10 a.m. ET/7 a.m. PT, Tankfest's Arena Show, the weekend's traditional main event, will be livestreamed and give viewers around the world a chance to see the museum's famed tank collection in action.
Tank Museum Curator David Willey will partner with British Army veteran tanker and World of Tanks streaming host Richard Cutland to provide commentary on the live event as it happens.
Longtime readers already know that World of Tanks is a free-to-play online game that lets users command some of the most iconic war vehicles of the mid-20th century. Set to celebrate its 10th anniversary later this year, the game has earned a devoted worldwide following by emphasizing historical accuracy and methodical gameplay over the flash and thunder that drives most first-person shooter titles.
WoT also knows how to put on an effective livestream and will put those skills to use by using its game engine to show tank comparisons during the event, pitting them against each other in simulated battle. You'll get both education and (simulated) explosions.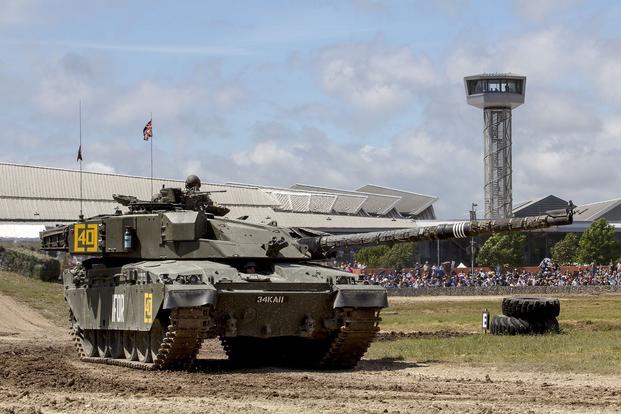 The event is also being held as a fundraiser for the Tank Museum, yet another historical and cultural institution hit hard by the international shutdown of the last three months. Current players will be excited to learn that World of Tanks is offering a deal that will reward players with a playable Tiger 131 tank if they contribute via the WoT site.
Tank veteran Cutland is jacked for the weekend: "It is a privilege for us to be able to support this event, something that we have been involved with over a number of years. By using our digital and publishing experience, we are excited to help educate our audiences on the amazing history of these tanks, and are lucky to work with the educational professionals at The Tank Museum to conserve this fascinating history. From the tank comparisons to exciting in-game events for players, this will be the most multi-faceted Tankfest ever!"
Viewers can watch the show at the World of Tanks Twitch and YouTube channels or via the game's Facebook page. For more information, visit the World of Tanks Tankfest Online 2020 streaming hub. Or, if you prefer, the video will be available at the Tank Museum homepage.
Enjoy the tanks and make your own eggs instead of going out for brunch on Sunday. It's safer and more fun.
Keep Up With the Best in Military Entertainment
Whether you're looking for news and entertainment, thinking of joining the military or keeping up with military life and benefits, Military.com has you covered. Subscribe to the Military.com newsletter to have military news, updates and resources delivered straight to your inbox.