It may have happened over 71 years ago but the Battle of Stalingrad still thrives in the hearts and minds of 1C Game Studios. Composed of avid military historians and WWII enthusiasts, 1C has painstakingly recreated the entire city Stalingrad and the region surrounding it as a backdrop for a re-creation of the aerial battle that took place there in 1943. The best part? It's completely playable in the form of "IL-2 Sturmovik: Battle of Stalingrad."
Although the market already hosts two successful World War II era flight simulators, 1C Game Studios has taken "Il-2 Sturmovik: Battle of Stalingrad" in a few different directions and provides a unique experience. One the biggest differences is its full single-player campaign and tight focus on the battle of Stalingrad. The city itself is as accurate to what it looked like during World War II as 1C can possibly make it, and the ground-level detail is impressive. Potential players might be put off by this seemingly restricted environment, but the area is so large that it can support ten fully playable, completely distinct regions for campaign and multiplayer.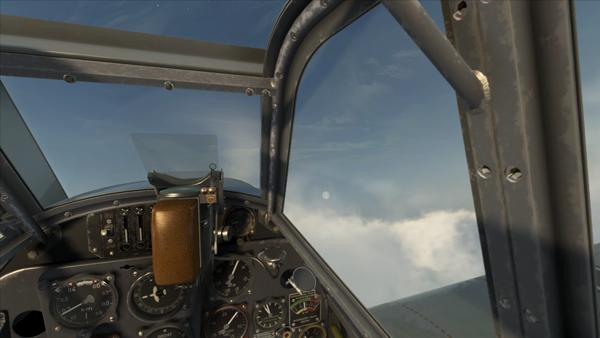 Even with a solid number of playable areas in one large map, players might still feel a little restricted. In response, 1C Game Studios created one feature that can make or break "IL-2 Sturmovik: Battle for Stalingrad": completely customizable missions. The development team stressed that customization was a big feature in Battle of Stalingrad, and that included the area of operations. With over 48,000 square kilometers to interact with, players can set their own map boundaries and parameters such as spawn points and mission objectives.
The other major difference between Battle of Stalingrad and its competitors is in the game engine itself. "World of Warplanes" and "War Thunder" both boast fun, semi-historically accurate gameplay, but Battle of Stalingrad goes far beyond either to provide as much realism as they can program.
The planes in Battle of Stalingrad have no hit points: everything is physics based. If your plane gets clipped by a bullet, whether or not it can still fly will be solely determined by the integrity of its frame, not a representative meter.
Furthermore, rather than create arcade-esque approximations of each plane, Battle of Stalingrad makes their planes as historically accurate as they can; they even used declassified Soviet documents to inform the designs. Because the average gamer doesn't have a pilot's license and doesn't know how to operate a war plane from the 1940's, Battle of Stalingrad includes an automatic mode that takes some of the more tedious tasks off the pilot's plate. It's not designed to be an "easy mode" for players – the planes will take the same amount of time to respond to controls and are still governed by the same rules and restrictions. Automatic mode simply provides more streamlined controls.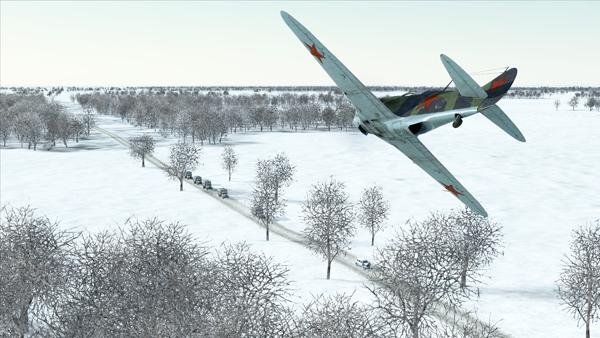 That type of realism is also carried through in the way each plane handles. Rather than tweak their stats to create as much balance as possible, the developers attempted to closely reflect each plane's individual abilities. This does mean that there isn't much inherent balance, but with properly tweaked multiplayer game types, Battle of Stalingrad can provide competitive, balanced gameplay.
With the realism of the planes and the degree of customization available, Battle of Stalingrad will let players closely reenact the titular battle from World War II, out-fly their enemies in competitive multiplayer, or come up with their own unique game types and match ups.
"IL-2 Sturmovik: Battle of Stalingrad" will be released in September 2014, but players can access the beta here for $54.99 or $94.99 as a premium option. The game does require a joystick to play but does not need an over-the-top model – any simple joystick of the shelf will do.