Fantasy Football Forecast: Magnificent Week 7
Every week we'll break down the movers, shakers, winners and losers in fantasy football, and keep an eye out for the players you should be eyeing for your fantasy rosters.
We're up to lucky week 7 in the NFL, and in fantasy football, we're starting to see some true separation between the haves and have-nots. Some of us (like yours truly, not that we're trying to brag or anything) are in first place in our leagues. Others may still be in good position to make a move. Still others may be on the cusp of playoff contention. And some of us may be mired in the cellar, a few miracles away from even competing. If you're in that last category, we may not be able to do anything for you, sorry. But for the rest of us, whether you're on top or ready to assault the heights, we're here for you.
So in the spirit of the Magnificent Seven (you know, those seven legendary gunfighters led by Yul Brynner), who had to overcome some heavy odds to prevail, we offer you seven observations for NFL Fantasy Football Week 7. But first, a recap of Week 6...
The Week 6 Debrief:
Our picks last week: Make way for ugly. You know how we brag up above about how well we're doing in fantasy football this year? It's certainly not due to picks like the ones we made last week. TE Vernon Davis underperformed, RB Joique Bell didn't get many touches due to game flow, and QB Carson Palmer did get over 300 yards but also committed two costly turnovers. On a slightly brighter note, our pick from three weeks ago, WR Josh Gordon, has exploded over the last two weeks with almost 200 yards and 3 TDs. It's also too early to rule out Bell, as Detroit just announced that RB Jahvid Best is out for the rest of the season.
Packers Going Up. Green Bay has had a topsy-tervy season so far, but in an impressive 42-24 shellacking of the Texans, the Packers that we were so used to seeing in 2010 and 2011 finally made an appearance, as QB Aaron Rodgers racked up 300+ yards and 6 touchdowns, and WR Jordy Nelson, a fantasy hero last year who had underperformed in a big way in 2012, got on track with 3 TD grabs. Most encouraging is that RB Alex Green, stepping in for an injured Cedric Benson, ground out 66 yards against a tough Houston D. If Green can continue to make progress, the Packer offense looks to be putting up their typical big numbers moving forward, especially now that the toughest defenses they'll face (San Francisco, Seattle) are already in the schedule rear-view mirror.
Cardinals Going Down. WR Larry Fitzgerald owners, it was nice while it lasted -- with a solid D and efficient offense, the Cardinals looked like they might surprise this year (and put together respectable fantasy numbers besides), but in excruciating back-to-back losses to St. Louis and Buffalo, the Arizona offensive line's deficiencies have been exposed, QB Kevin Kolb was pummeled and is now injured, and replacement QB John Skelton promptly threw a game-sealing interception. Don't be fooled by the performance of Cards RB William Powell, either -- he gained his 70 yards against one of the worst run defenses in the league. If you have any offensive players from the Cards, it's best to jump ship now.
AFC Beast? AFC Least? Dig those AFC East standings, with all four teams sharing identical 3-3 records. So who are the contenders and/or the pretenders? It would be hard to get on the Jets' bandwagon given their injuries, but given a weak schedule the rest of the way, they could be in position to make a run. The Dolphins are looking feisty behind improving QB Ryan Tannehill and a stingy D, and the Bills have offensive firepower with RB C.J. Spiller and WR Stevie Johnson. Still, for fantasy production, can you really go against QB Tom Brady and WR Wes Welker at this point?
With that out of the way, we're proud to present...
Seven Magnificent Week 7 Observations
1. Look for production under pressure.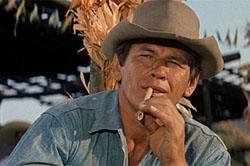 Chris: There's a job for six men, watching over a village, south of the border. O'Reilly: How big's the opposition? Chris: Thirty guns. O'Reilly: I admire your notion of fair odds, mister.
As injuries mount, look for fantasy scoring opportunities with teams that are encountering adversity. For example: Baltimore's prime defenders Terrell Suggs, Ray Lewis and Ladarius Webb are injured, and it looks like the Baltimore D, which has been gashed for 400+ yards on the ground these last two weeks, will be in severe trouble, placing more pressure on the Raven offense to produce. We predict this will lead to more yards (and fantasy points) for QB Joe Flacco, WRs Torrey Smith and Anquan Boldin, and TE Dennis Pitta in the weeks ahead.
2. It's the result that counts.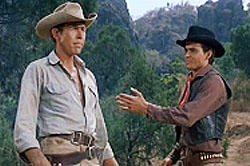 Chico: That was the greatest shot I've ever seen! Britt: The worst! I was aiming at the horse.
Don't look now, but the Cleveland Browns, MFFF's pick for worst team going into the year, is looking downright decent (on a fantasy level anyway, and that's what we care about, right?). Sure they're 1-5, but QB Brandon Weeden, RB Trent Richardson (even if he's hurt this week) and WR Josh Gordon are legit fantasy producers, and WR/KR Joshua Cribbs is a valuable pickup in leagues that reward you for kick return yards. If you're short on starters due to byes in the next few weeks, these guys are serviceable fill-ins.
3. At least the funeral will be nice.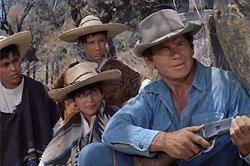 Village Boy 1: If you get killed, we take the rifle and avenge you. Village Boy 2: And we see to it there's always fresh flowers on your grave. O'Reilly: That's a mighty big comfort.
Above we mentioned the Arizona Cardinals as a team whose fantasy luck may have just run out. We place the Philadelphia Eagles in the same category, with QB Michael Vick continuing to fumble away the ball on a weekly basis while he's not getting pummeled, and receivers Desean Jackson and Jeremy Maclin nearly invisible (don't be fooled by Maclin's numbers last week -- he got open for a long TD on a busted defensive coverage). If that wasn't enough, RB LeSean McCoy, a blue-chip runner if there ever was one, has been limited to under 100 total yards in the past two games. The Eagles have a bye week to pull it together, but considering that their offense is near the bottom in points scored, fantasy prospects look bleak.
4. How did we get into this mess?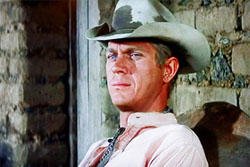 Calvera: What I don't understand is why a man like you took the job in the first place, hmm? Why?Vin: It's like a fellow I once knew in El Paso. One day, he just took all his clothes off and jumped in a mess of cactus. I asked him that same question, "Why?" Calvera: And? Vin: He said, "It seemed to be a good idea at the time."
We've mentioned previously that every NFL season can be divided into a whole bunch of mini-seasons, and what happens in mini-season 1 won't necessarily apply to the rest of the season. Take the case of Dallas WR Kevin Ogletree, who has racked up a whopping 106 reception yards and 0 TDs since his Week 1 breakout. Or how about Detroit RB Kevin Smith, who after a grand Week 1 in fantasy has found himself on the bench the last couple weeks? And then there's Giants RB Andre Brown, who a scant two weeks ago looked like a long-term solution at RB, but has been sidelined by a concussion, and upstaged by a rejuvenated Ahmad Bradshaw and rookie speedster David Wilson. We've gotten to the point in the season where it's a little late to hope a player comes around, so don't be afraid to sacrifice these guys and gamble on a hot player or two from the last couple weeks.
5. Which (good) teams are ticked off?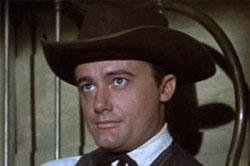 Lee: Insults swallowed - none. Enemies - none. Chris: No enemies? Lee: ...alive...
There's nothing like a little tussle with a familiar foe to get the juices going. The Patriots and 49ers, two teams with lofty post-season aspirations, absorbed humbling losses last week, but should come back firing this Sunday in interdivision grudge matches against the Jets and Seahawks, respectively. Good plays for Week 7 from these teams include the Patriots defense, which was slipshod against Seattle but should have an easier time bottling up the Jets' limited attack; and 49er WR Mario Manningham, who has seen an increase in targets the last few weeks. Note that this supposition can't be applied to teams that aren't actually that good, such as the Kansas City Chiefs -- true, fragile RB Jamaal Charles is still a fantasy stud, but the rest of the team will likely remain in the doldrums.
6. Who's making a comeback?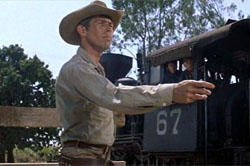 Britt: Nobody throws me my own guns and says run. Nobody.
Don't count out some cagey veterans who have been injured or under-used thus far, but may be ready to make a comeback. Remember Dallas TE Jason Witten? He was an afterthought in the Cowboys' first three games this year due to a spleen injury, but he's racked up 200 yards receiving the last couple of weeks. Or how about his teammate RB Felix Jones? Lost in the shadows of RB Demarco Murray, Jones gets his shot at fantasy redemption starting this week, with Murray injured. And then there's Patriot third-down RB Danny Woodhead, who has been ignored amid the hoopla for young RBs Stevan Ridley and Brandon Bolden, but has averaged over 70 combined yards the last couple weeks, and should be a good fill-in as the Patriots continue to run their no-huddle attack. On a slightly riskier level, Jets receivers Stephen Hill and Dustin Keller are back from injury, and even though Mark Sanchez's 82 passing yards last weekend don't bode well for fantasy greatness, Hill and Keller look to be the most reliable targets he has moving forward.
7. A hero today, gone tomorrow?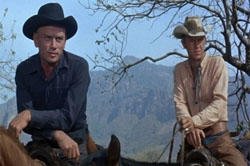 Old Man: You could stay, you know. They wouldn't be sorry to have you stay. Vin: They won't be sorry to see us go, either. Old Man: Yes. The fighting is over. Your work is done. For them, each season has its tasks. If there were a season for gratitude, they'd show it more.
The story of the fantasy season so far has been a tale of two QBs -- one a grizzled vet, one the hottest rookie in the league. If you were lucky enough to get Washington QB Robert Griffin III on your team, you've been enjoying the fruits of his labors (over 1700 total yards and 11 TDs so far, with an amazing 390 yards rushing). It's not too often you'll run into a QB who is on track to crack 3000 yards passing and 1000 yards rushing in the same season. The question remains, though: with his reckless style of play, can he make it through the whole year in one piece, or will the rigors of a full season reduce his effectiveness? For example, keep in mind that Michael Vick set the world on fire in his first two months of play in 2010, but turned in mediocre fantasy stats down the stretch.
On the other side of his football career, Denver QB Peyton Manning is having a monster season (over 1800 passing yards and 14 TDs so far), and with Denver's mediocre D not looking to improve any time soon, he'll need to keep up his blistering pace for the last 10 games. But will he? The good news is that none of the teams left on Denver's schedule have overpowering defenses, but will the wear and tear of the season catch up to Manning and his surgically repaired neck?
As Yoda would say, Difficult to see, the future is, but even if you have a Griffin or Manning on your roster, always keep your eye on all your players' performances and scan the waiver wire, especially as we head towards the playoffs -- you don't want to be left hanging if your lynchpin gets injured or tails off at the wrong time.
Best Offensive Matchup of the Week:
New York Jets at New England: Jets head coach Rex Ryan is back in the prediction game, boasting that his team will defeat the Patriots this weekend. With no love lost between the two franchises, and New England coming off a tough loss, you can count that the Pats will be looking to run the score up on this one. Plus, QB Tom Brady and WR Wes Welker are among the hottest fantasy players at their positions right now.
Best Defensive Matchup of the Week:
Jacksonville at Oakland: Lost in the bright lights of another Atlanta comeback last Sunday was the fact that the Raider D played a near lights-out game on defense, intercepting Matt Ryan three times and stuffing the Atlanta running game. Against a one-dimensional Jaguar attack at home this week, they'll have a chance to maintain the momentum, and actually pick up a W this time.
Got a specific question or need advice on fantasy football this week? Sound off in the comments section below.