Every year USAA draws up a list of their 10 most preferred vehicles rated by safety, reliability, and affordability. If you're thinking about buying a new car, this is definitely a list you should check out. We had the chance to talk with the Car Coach herself, Lauren Fix, about the 2014 list.
Talk to us a little bit about the vehicles on the list.
USAA makes a list every year of their preferred vehicles. This is a rating that measures safety, value, and reliability. There are many other factors as well such as insurance, fuel economy, and the cost of the vehicle. With all these factors in mind, we picked the cars that win certain categories. We use quantitative data to draw up the list, we don't just drive the car around.
Mid-Sized Sedan: Toyota Camry
This is a veteran of the list. Most other cars in this list are not as value sensitive as the Camry is.
Mini-Van: Honda Odyssey
It has a vacuum cleaner and a lot of high tech. It's of course very safe when you're transporting kids or car pooling. That's obviously a critical factor.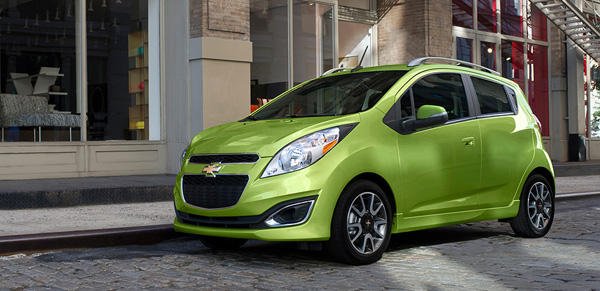 Coupe: Chevrolet Spark
It's a cute little car. One of the big factors is fuel economy and it's a very affordable car to insure. It's a great choice in large cities: it's easy to find a parking spot.
Mid-Sized Luxury: Lincoln MKZ
This is a really nice car – they've completely redesigned their whole line-up. They're not just good looking, they're a good value and offer superior safety.
Small Sedans: Toyota Prius
Fuel economy is a primary factor. You might not consider it, but I like it because it's not a plug-in vehicle. You're getting the hybrid benefits without plugging it into the wall. It's also got great resale value, it's quite high. That's because the Prius is one of the top choices for people who want great fuel economy.
Mid-Sized SUVs: Toyota Highlander
It's earning a high value rating because of its reliability and safety. It's a nice looking vehicle, and it's a good sized vehicle if you have a lot of gear.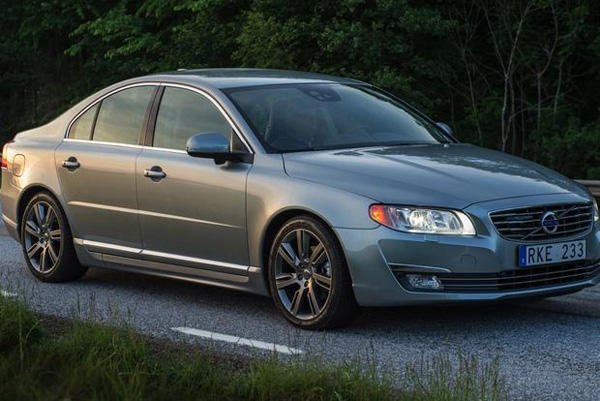 Large Luxury: Volvo S80
It's a top safety pick. If you know Volvo, you know they're all about safety, they always have been. There are some great incentives in the Volvo lineup.
Station Wagons: Mazda3 Hatchback
Wagons are cool now, they're hot hatches. This is a cool looking car from Japan, and it's usually overlooked.
Mid-Sized Luxury SUV: Acura MDX
It's a top safety pick and has great value in reliability.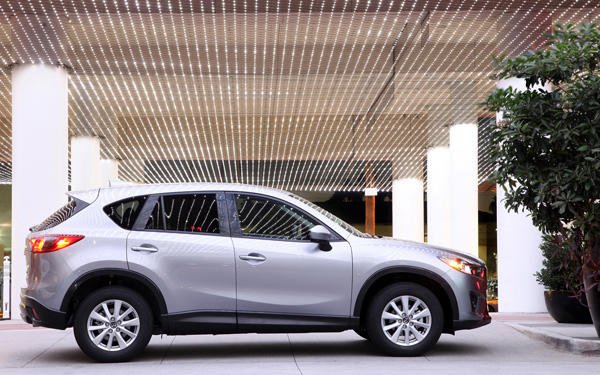 Small SUV: Mazda CX-5
This really out-scored the competition on affordability and reliability. It's also a top safety pick and it's under $26,000.
What are some of the changing trends as far as what car buyers prefer?
People want technology. They do hear the message of "please don't text and drive." They're looking for the Bluetooth connection, a good sound system, and many want navigation and a lot of outlets. You're not just charging your phone now, a lot of people are using their smart phones and tablets for navigation. Interior designers have been making the interiors look cooler. I'm noticing a lot of two-tone looks instead of just grey, black, and beige. A lot of these vehicles inside are very stylish and have personality.
Which car should veterans on a tight budget look at?
I always tell people not to make yourself car-poor with the assumption that you can make the money or find a job. You don't know if you'll be able to get the job. This is especially a problem with service members who return and find it difficult to get a job, even if it's something they specialize in.
Don't spend more money than you have to. Look at your family's needs. If it's just you, maybe go for that Chevy Spark. Don't forget military discounts that are available – USAA does offer discounts on purchases and insurance. Do your shopping, do your test drive, then print out the certificate and you're done. You won't have to go through the hassle of them telling you that you can drive a corvette. Don't let the dealership sell you more than you want or more things than you need. Do your homework, test drive the cars, think about what's in store for the future.
What are you personally most concerned with when purchasing a car?
Cost, safety, and reliability are all critical because you don't want to skimp on any of them. Those three factors are the top to consider, and when you look at the market there's a lot of cars to consider. I think the key is to really take a cold hard look at what your needs are. Do you want a pickup truck because you want one? Can you afford a pickup truck? That could really blow you out in the insurance department, or the fuel economy is bad.
Even if you're not a member of USAA, use the advice on that website. Sometimes you have to bite the bullet and realize you can't afford a new car. Fine, look for certified pre-owned and get the best value out of a dealership. Look at USAA's lists for the last four years, you'll be able to find a good used car.