Thousands of men and women who served have died this year. Military.com takes a moment to remember a few notable U.S. veterans who made a lasting impression both in and out of the military before leaving us in 2022.
Sidney Poitier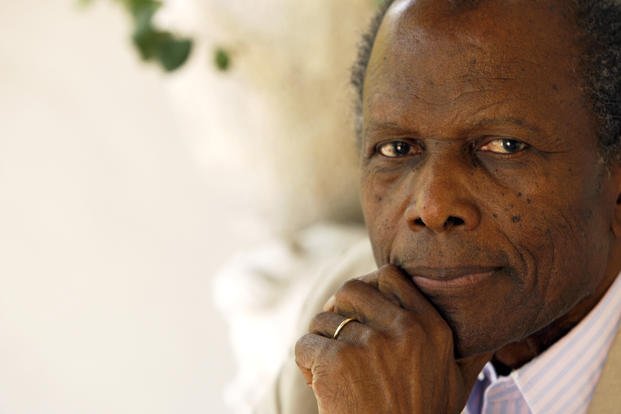 After growing up in the Bahamas, Sidney Poitier moved to New York City. He was so overwhelmed by life in the big city that he lied about his age to join the Army and served as an orderly in a military hospital on Long Island.
After embarking on a career as an actor, Poitier started a long climb to the top after a breakout role in "Blackboard Jungle" in 1955 that culminated in a Best Actor Oscar for "Lilies of the Field" in 1964, making him the first Black actor to win a competitive Oscar for a lead performance. He went on to make such classics as "In the Heat of the Night" (which won a Best Picture Oscar in 1968), "Guess Who's Coming to Dinner," "Uptown Saturday Night" and "Sneakers."
After a struggle with Alzheimer's disease in his later years, Poitier died in Los Angeles on Jan. 6, 2022, at age 94.
Related: Sidney Poitier, Oscar Winner Who Lied About His Age to Join the Army, Dies at 94
Mike Nesmith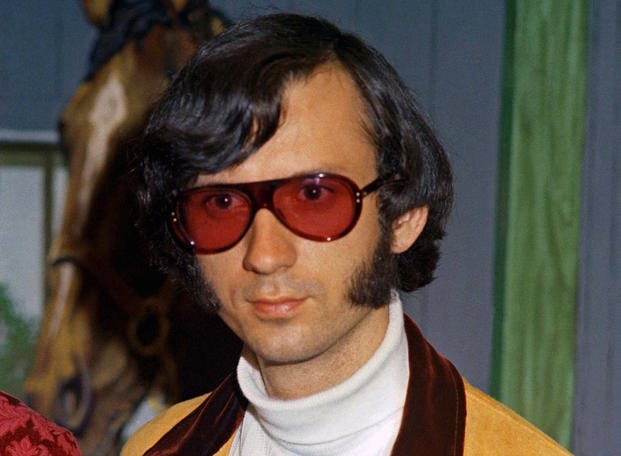 Future pop star Mike Nesmith dropped out of high school to join the Air Force in 1960 and served as an aircraft mechanic.
Less than four years after his discharge, Nesmith was cast as the "smart one" in a made-for-television rock group called The Monkees. It turned out that the "Prefab Four" had the chops to be a real band, and they became one of the most beloved groups of the '60s.
Nesmith went on to a solo recording career and great success as a movie producer and pioneer of music video before returning to the stage as part of a series of Monkees reunion tours.
Nesmith died from heart failure at age 78 at his home in Carmel Valley, California, in December 2021. Since that's after our Veterans Day list from last year, we're including him here.
Related: Air Force Vet Michael Nesmith Was More Than Just a Monkee
Woody Williams
The first time that Hershel "Woody" Williams tried to enlist in the Marine Corps, the recruiter told him he was too short at 5 feet, 6 inches tall. The rules changed during World War II, and Williams enlisted in the corps in 1943.
He was awarded the Medal of Honor for his actions during the Battle of Iwo Jima in February 1945. After his active-duty service, Williams spent 33 years working for the Veterans Administration and then started the Woody Williams Foundation to support Gold Star families.
Williams died at age 98 on June 29, 2022, at the Hershel "Woody" Williams Veteran Affairs Medical Center in Huntington, West Virginia. He was the last living Medal of Honor recipient from World War II.
Related: Woody Williams, Last WWII Medal of Honor Recipient, Lies in Honor at Capitol Rotunda
Bernard Shaw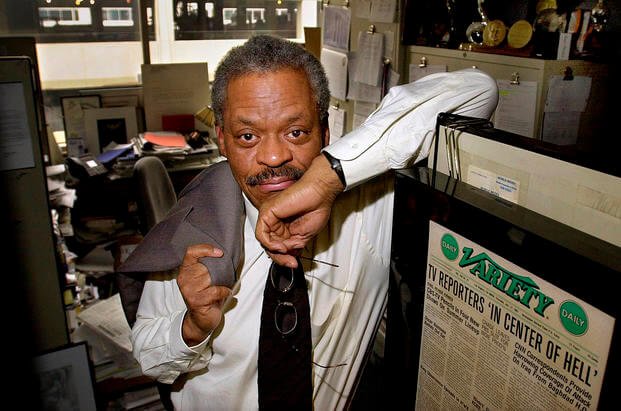 Chicago native Bernard Shaw served in the Marine Corps in Hawaii and North Carolina before leaving the service as a corporal.
He returned home to Chicago and began his career in news broadcasting. He made a steady rise, becoming ABC's senior Capitol Hill correspondent before taking a flier and joining Ted Turner's upstart Cable News Network as lead anchor in 1980. Both CNN and Shaw became institutions in the news business. Shaw retired from the network in 2001.
Shaw, 82, died on Sept. 7, 2022, in a Washington, D.C., hospital after contracting pneumonia.
Vin Scully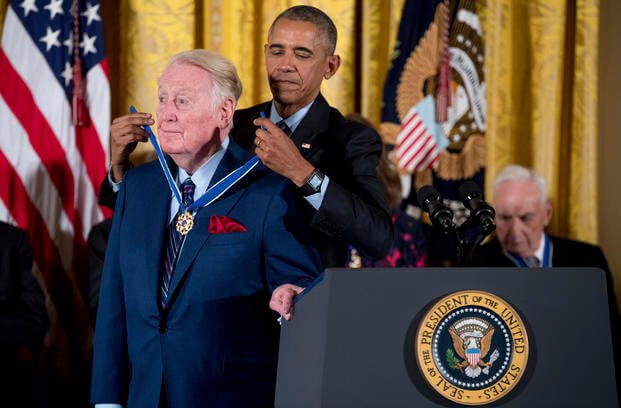 Vin Scully served in the Navy after graduating high school and later attended Fordham University.
He joined the Brooklyn Dodgers radio broadcast team in 1950 when he was 22 years old and followed the team to the West Coast when it moved to Los Angeles in 1958. By the time he retired after the 2016 season, he'd been doing games for 67 seasons. He'll forever be a beloved figure with Dodgers fans.  
Scully died in Hidden Hills, California, on Aug. 2, 2022, at age 94.
Related: Navy Vet Vin Scully Was the Greatest Sportscaster Ever
Bradford Freeman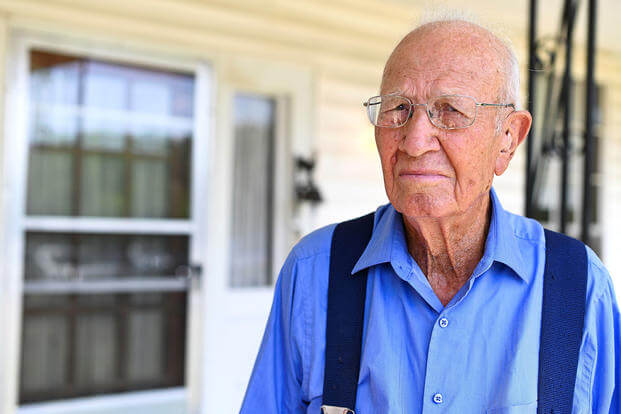 Bradford Freeman was a student at Mississippi State University when he enlisted in the Army to fight in World War II. He first volunteered to become a paratrooper and later became a mortarman in Company E, 506th Parachute Infantry Regiment, 101st Airborne Division.
As a member of Easy Company, Freeman parachuted into Normandy on D-Day and later fought in Operation Market Garden before getting injured at the Battle of the Bulge. Freeman's unit inspired Stephen Ambrose's best-selling book "Band of Brothers," which in turn was adapted in the HBO television series.
Freeman, who was the last surviving member of his famous unit, died July 3, 2022, at age 97 in Columbus, Mississippi.
Related: Bradford Freeman, Last 'Band of Brothers' Survivor, Has Died
Fred Ward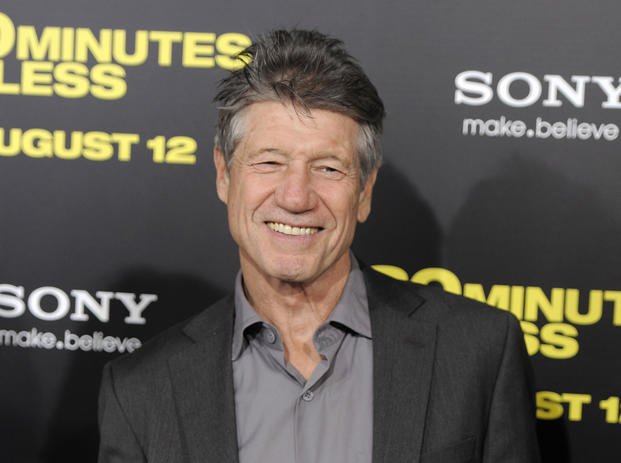 Fred  Ward enlisted in the Air Force upon graduation from high school and served as an airman first class at Lackland Air Force Base in San Antonio and as a radar technician in Labrador, Canada.
After he completed his service career, Ward worked a series of blue-collar jobs. His acting career didn't really take off until after he turned 40, but he made a huge impression in movies like "The Right Stuff," "Southern Comfort," "Tremors," "Uncommon Valor" and "Sweet Home Alabama."
Ward died on May 8, 2022, in Los Angeles at age 79.
Related: Air Force Vet Fred Ward Had One of the Greatest Faces in the Movies
Roger Angell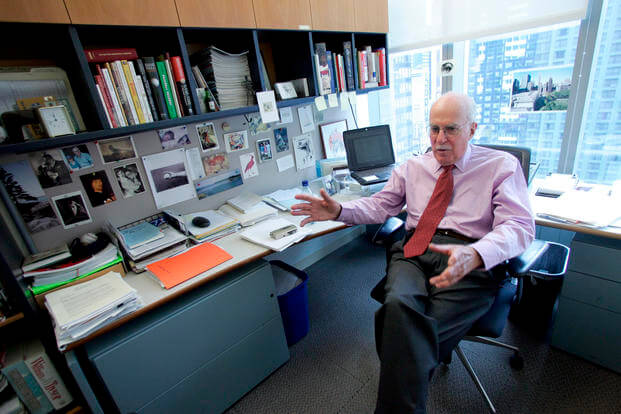 After completing his studies at Harvard University, Roger Angell joined the Army Air Forces during World War II. He published his first story in "The New Yorker" in 1944 while editor of an Air Forces magazine.
After the war, Angell's writing career took off quickly and he was the fiction editor of "The New Yorker" by the early 1950s. After editor William Shawn sent Angell to Florida in 1962 to write about the New York Yankees' spring training, the writer found his true calling. Angell became famous as one of our greatest writers on sports over the next six decades.
Angell died of congestive heart failure at age 101 in New York City on May 20, 2022.
Charley Trippi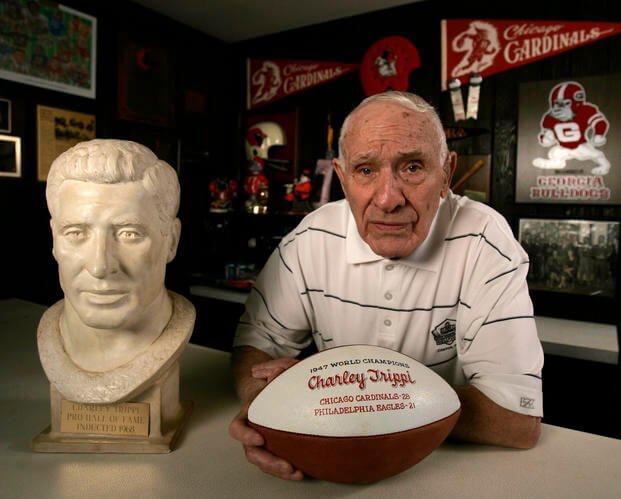 Charley Trippi was playing football for the University of Georgia Bulldogs when duty called and he began service in the Army Air Forces during World War II. He played for the 1944 Third Air Force Gremlins team while on duty.
After he completed his service, Trippi returned to UGA and led the school to an undefeated season in 1946. He was the runner-up for the Heisman Trophy, which went to Glenn Davis of the Army Black Knights.
After college, Trippi joined the Chicago Cardinals of the NFL after signing the most lucrative pro sports contract at that point in history. After he finished an illustrious playing career, Trippi stayed with the Cardinals as an assistant coach until 1965. He was inducted into both the College Football Hall of Fame and the Pro Football Hall of Fame.
Trippi died on Oct. 19, 2022, in Athens, Georgia, at the age of 100. 
Bob Rafelson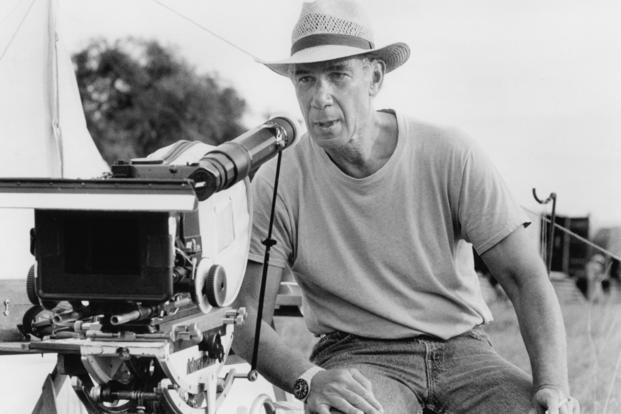 Bob Rafelson grew up in New York City but left home to work at a rodeo in Arizona and play in a jazz band in Acapulco, Mexico, before attending Dartmouth College. After graduation in the early '50s, he was drafted into the Army and served in Japan, working as a disc jockey for the Far East Network of military radio and television stations.
He got his big career break when he created "The Monkees" television series, which led to his BBS production company that made and released the landmark hit movie "Easy Rider" in 1969. Rafelson followed that by writing and directing "Five Easy Pieces," the Jack Nicholson-starring picture that was nominated for four Oscars. 
Rafelson died from lung cancer at age 89 in Aspen, Colorado, on July 23, 2022.
Related: Army Vet Bob Rafelson Created The Monkees, Then Revolutionized Hollywood
Keep Up With the Best in Military Entertainment
Whether you're looking for news and entertainment, thinking of joining the military or keeping up with military life and benefits, Military.com has you covered. Subscribe to the Military.com newsletter to have military news, updates and resources delivered straight to your inbox.