You know that person who always manages to give you the best gift ever, the one you didn't even know you wanted? We all want to be that person. And to help you get started, we have this awesome list of military gifts, from veteran- and military spouse-owned companies.
Ready to cross all of the things off your list? Proceed.
Military Gifts for the Athlete or Outdoors Person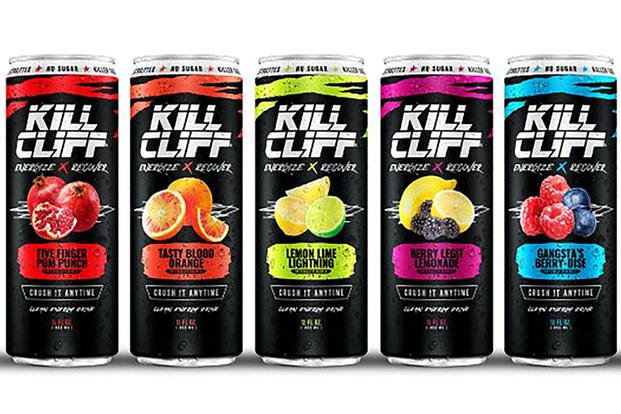 Hooked Coolers
A newbie to the sporting goods industry, Hooked Coolers is a veteran-owned and -operated company in Brevard, Florida. Its coolers hold ice for up to 10 days and have built-in wheels, cupholders and bottle openers, making them perfect for camping, sporting events or even the occasional organization day. As a bonus, active-duty military, veterans and first responders receive a 10% discount.
Pink Stork
Wellness is a hot topic these days, so Marine spouse and mom Amy Upchurch launched a wellness brand for women called Pink Stork. The products are primarily focused on the pregnant and postpartum, but can benefit women in all stages of life, including those struggling with stress, sleep or energy. Pink Stork also has clothing and jewelry available for purchase.
Kill Cliff
Energy drinks are still the rage, but when gifting some, you'll want to make sure of two things: That it tastes good, and that it has healthy ingredients. Kill Cliff comes in a variety of flavors, including smashing citrus and cherry lime grenade. Ingredients include clean caffeine and electrolytes but no added sugars, making it perfect for a post-workout treat. Use the code "MIL2020" for 20% off online purchases through Dec. 27, 2020.
Military Gifts for Their New Home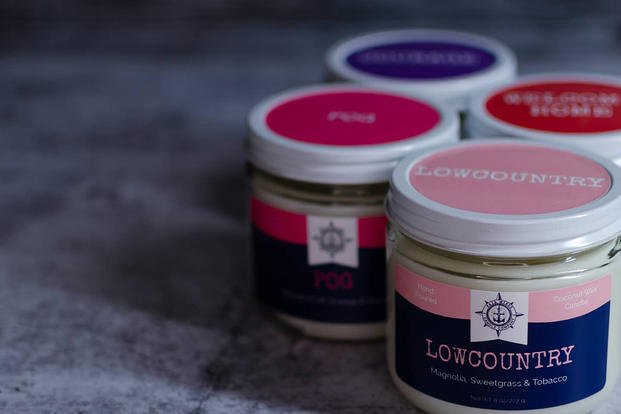 The Messyish Masterpiece
Air Force spouse Eri Hutton discovered her love for painting during her husband's third deployment and now makes acrylic and watercolor paintings available on both canvas and wood. The Messyish Masterpiece shop also has stickers and painted surfboards available.
Morse and Mantra
For a beautiful, handmade piece of Morse Code jewelry, consider purchasing from Morse and Mantra. Each piece is made by Air Force spouse Victoria Amato Kennedy from sterling silver, Swarovski crystals, silk cord and other materials. Pieces can be personalized, and options include bracelets, necklaces and earrings, meaning you can find the perfect military gifts for the special people on your list.
AR Workshop DIY Kit
One of the best ways to treat the crafty person in your life is to give them the stuff to make something on their own. AR Workshop has Take and Make, DIY to go kits available, online or for pickup at your local workshop. These kits give you everything they need to make adorable decorations for the holidays or to decorate a new house.
Candles
There's something about a scent that transforms the place we're in. It can make a new house smell familiar, remind us of a loved one or even take us back to a favorite memory. Navy veteran Tenisha Dotstry has created custom scents inspired by her time sailing the seven seas. The Fair Winds Candle Company has wax melts, 2-ounce mini candles and standard size 8-ounce candles in scents including Welcome Home, Following Seas and Lowcountry.
Military Gifts for the Avid Reader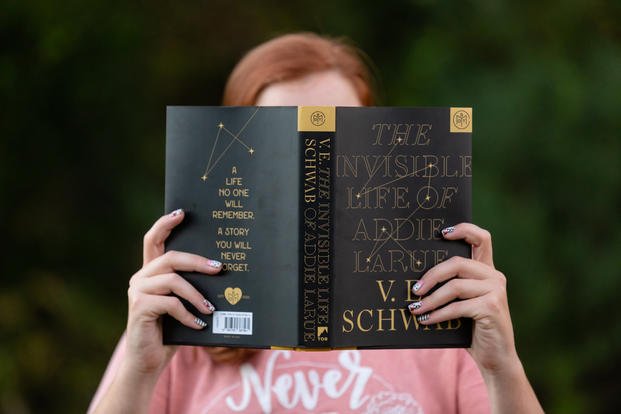 'The Poppy and the Rose'
Ashley Cowles spent years in Europe, courtesy of being a military brat, and has written three books that feature familiar, current time periods with the lure of time travel. She said in her online bio, "I'm a military brat who moved 8 times as a kid, so books were my first and most faithful friends. They still are." "The Poppy and the Rose" was released in September and is available in paperback and for Kindle.
'The Sin in the Steel'
Former Army infantryman Ryan Van Loan, who deployed as a noncommissioned officer to Afghanistan, published his first book this summer. He described it as a "Sherlockian teenager and her swordsman partner in crime-solving Pirates of the Caribbean meets Guy Ritchie's Sherlock Holmes." Available on Amazon, "The Sin in the Steel" is a great gift for the reader in your life.
'Mommy's Big Red Truck'
For the younger readers on your list, consider this children's book, "Mommy's Big Red Truck." Mom and son head out on an adventure around the U.S. in their red monster truck in this book written by Army spouse Alison Paul Klakowicz. Her book is available for purchase on Amazon.
Book of the Month
One awesome military gift is a subscription to the Book of the Month club. The book box curators select five books, and they'll arrive on the doorstep for reading pleasure. The recipient can easily send things that don't appeal back, skip a month when life gets busy or even organize delivery for the members of a book club.
A One-Stop Shop for Military Gifts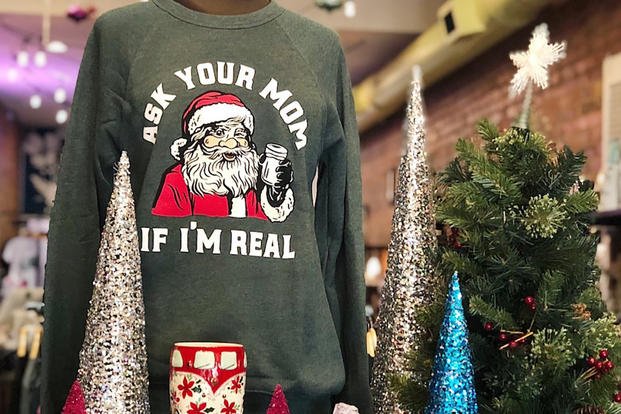 Spouse-ly
Launched in January 2020, Spouse-ly is milspouse-owned and -operated by Monica Fullerton, an Air Force spouse and mom of twins. The platform gives you a one-stop shop for the best military gifts, including art, apparel and jewelry. All of the companies featured on the platform are owned by military spouses and/or veterans.
Pressed
If you live near Fort Bragg, North Carolina, you can shop in person. If not, you can see all the goodness that Pressed, A Creative Space has to offer online. From graphic tees and sweatshirts to planners (yes, we will need one next year!) to treats for your pups, there are many great military gifts to choose from.
Keep Up with the Ins and Outs of Military Life
For the latest military news and tips on military family benefits and more, subscribe to Military.com and have the information you need delivered directly to your inbox.
--Rebecca Alwine can be reached at rebecca.alwine@monster.com. Follow her on Twitter @rebecca_alwine.