Growing up, learning about World War I usually involved learning about three things: trench foot, poison gas and bloody stalemate. Right before the history teacher moves on to World War II, we learn the old mnemonic device — on the 11th hour of the 11th day of the 11th month of 1918, "The War to End All Wars" ended with an armistice.
Then, there was one kick-ass, worldwide party.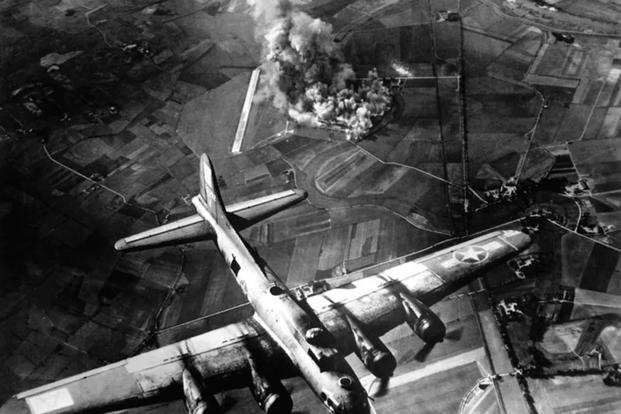 Obviously, glossing over one of the deadliest, most expensive and most avoidable wars in American history does the Doughboys of the American Expeditionary Forces an injustice. We need to remember that World War I was more than just a prelude to World War II. The horrors of WWI led to the annual recognition of those who had to fight it. The day The Great War ended came to be remembered thereafter as Armistice Day.
But when the 11th day of the 11th month rolls around, we all celebrate Veterans Day. What happened?
The first public celebration of Armistice Day came in November 1920. Much like how we celebrate Veterans Day today, the occasion was marked by speeches, parades, and exchanges of drinks and stories between veterans of the war. The exception came when that 11th hour rolled around. For a moment, there was a pause in all activities across the country.
In that moment, mere years ago, millions of armed men stopped butchering each other over control of several yards of No Man's Land.
In 1926, Congress made Armistice Day official, resolving that the "recurring anniversary of November 11, 1918, should be commemorated with thanksgiving and prayer and exercises designed to perpetuate peace between nations." In 1938, Armistice Day became a federal holiday.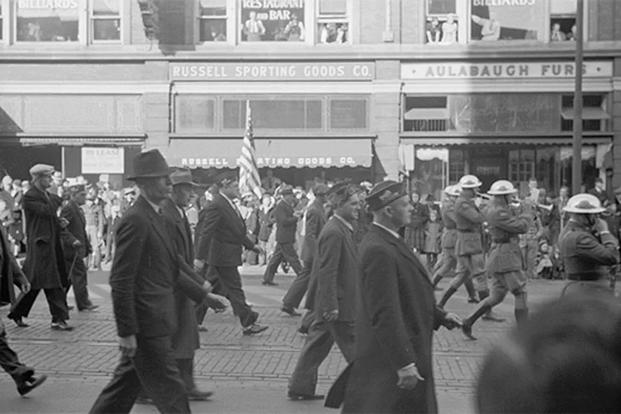 As we all know, the "War to End All Wars" didn't actually end all wars -- or any wars. It actually led very directly to the next war, World War II. Which led to the next war, the Korean War, which was part of a greater war, the Cold War. You get the point. By the time the Korean War ended, there was a whole new generation of war veterans who felt deserving of recognition for a job well done.
Veterans of those wars lobbied Congress to change Armistice Day to Veterans Day in 1954, in order to honor veterans of every war. Congress agreed, and President Dwight Eisenhower signed on to it, too.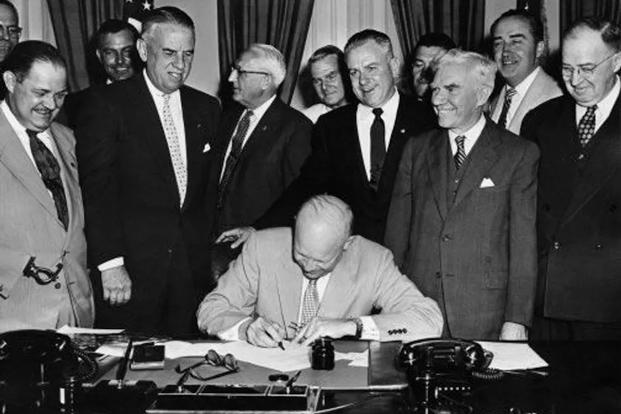 In 1968, Congress acted again. This time, they wanted to give federal employees a couple of three-day weekends throughout the year, so they changed the dates of some major holidays to fall on certain Mondays. Columbus Day, Memorial Day and Washington's birthday were all given Mondays. And Veterans Day was moved from the historic date of Nov. 11 to "the fourth Monday in October."
The states rightly thought that was a stupid idea and refused to recognize the movement of Veterans Day until President Gerald Ford signed a law to change it back in 1975. (The change did not take effect until 1978, though.)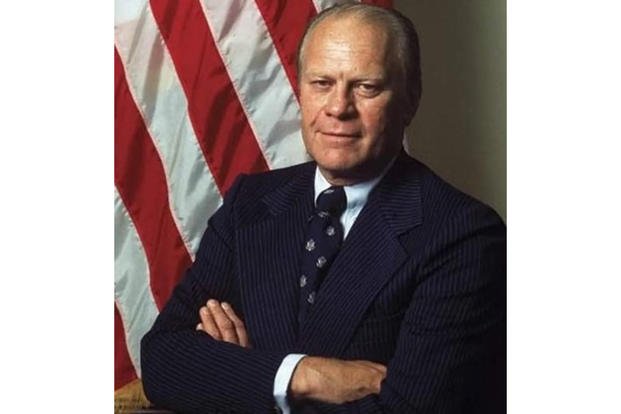 Veterans Day is currently celebrated nationally on Nov. 11, as it has been for decades. When the day was originally changed to Veterans Day in 1954, it was just in time for then-104-year-old Albert Woolson, the last surviving veteran of the Civil War, to celebrate it. With him were two veterans of the Plains Wars, veterans of the Spanish-American War and vets from the Philippines War.
States, local municipalities and other governments have declared their own Veterans Days, some dating as far back as the end of World War II, recognizing the courage and sacrifices of every U.S. citizen who answered the country's call to arms.
---
More articles from We Are the Mighty:
Dying on Armistice Day: Private Joseph Sommers's Final Words
Thousands more died so World War I would end at 1100
Here are all the features on the new Air Force OCPs
We Are The Mighty (WATM) celebrates service with stories that inspire. WATM is made in Hollywood by veterans. It's military life presented like never before. Check it out at We Are the Mighty.
Keep Up With the Best in Military Entertainment
Whether you're looking for news and entertainment, thinking of joining the military or keeping up with military life and benefits, Military.com has you covered. Subscribe to the Military.com newsletter to have military news, updates and resources delivered straight to your inbox.