If you walk around any military base today, you will see the color "Coyote Brown." The dull yellow-brown shade can be seen on the uniforms of sailors, airmen, soldiers and Marines. Certain uniform items like beanies, boots and fleece jackets are entirely Coyote Brown. With its popularity throughout the military, the question must be asked: where did this color come from? For that answer, we have to go back to the turn of the millennium.
In February 2000, the entire U.S. military was wearing BDUs and Marine Sgt. Ken Henley had just been transferred from Scout Sniper Platoon 2/2 at Camp Lejeune to be a TBS combat instructor at Quantico. Aside from being an experienced sniper, Henley was also a decorated Marine, having earned a Purple Heart during an embassy reinforcement in Monrovia, Liberia, in May 1996.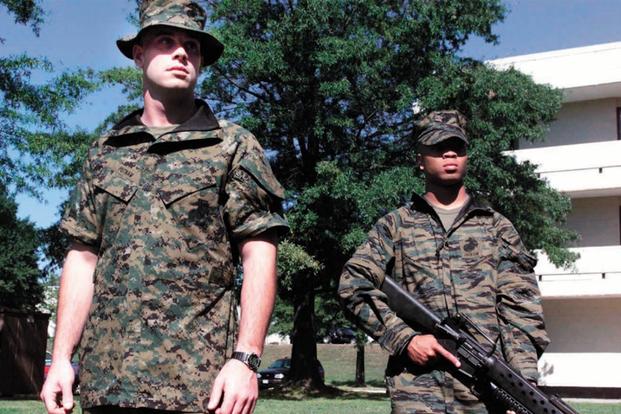 Henley's sniper expertise was called upon when two captains from MarCorSysCom solicited TBS for him to deliver a lecture on camouflage to students at the University of Virginia who were working on design theories for camouflage and colors in textiles. The captains were so impressed with Henley that they continued to solicit his expertise, borrowing him from TBS to help design a camo helmet cover and a new lightweight helmet among other projects.
Henley's biggest challenge came when the Commandant of the Marine Corps, General James Logan Jones, Jr., issued a directive for MarCorSysCom to develop a new and improved Marine Corps uniform. Naturally, Henley was tapped for the project and went up to the Navy Clothing & Textile Research Facility in Natick, Massachusetts. Initially, Henley believed that the project would be a simple one. "I'll just check out some current patterns, maybe tweak some color schemes and be done," he first thought. "Boy was I wrong."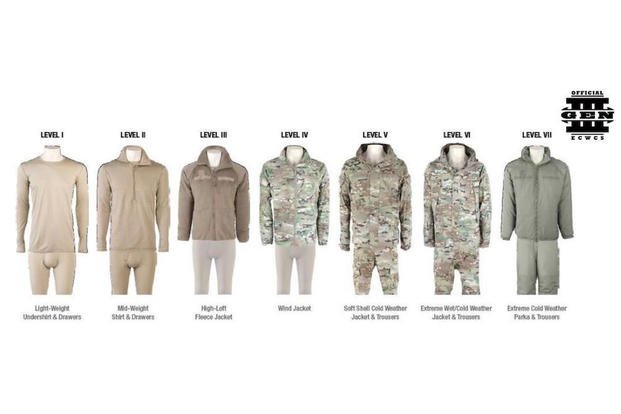 Working with the civilian textile engineers at NCTRF, Henley went through over 150 current camouflage patterns until he narrowed them down to just three: the Vietnam-era tiger stripe, a modern commercial tiger stripe, and a Rhodesian version of the British DPM. After some tweaking and modifications, they settled on a version of the Rhodesian DPM.
However, after the trip, Henley had a realization. "Marines would be taking this uniform into the 21st century…my fellow Marines would be wearing it on foreign ground, depending on this uniform to do its job," he recalled. "This uniform not only needed to actually work, it needed to be unique." In order to accomplish this, Henley enlisted the help of another sniper.
Being at Quantico, Henley was able to make a visit to the SNCOIC of the Scout Sniper School, a Marine that Henley had served with in Somalia in 1993. Gunny H, as he will be referred to, was enthusiastic about the new project and MarCorSysCom approved his involvement at Henley's request.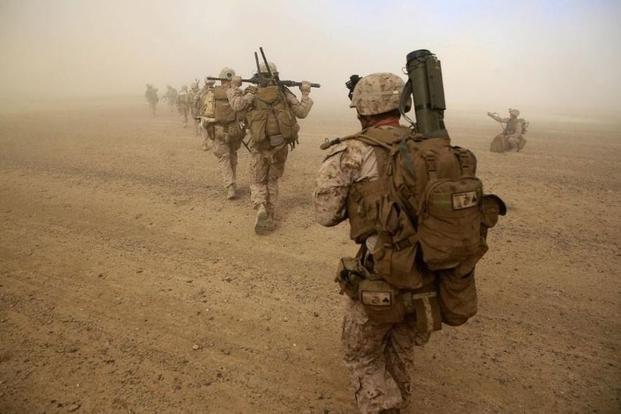 Together, Henley and Gunny H facilitated a brainstorming session involving the NCTRF engineers, sniper school staff and even a current sniper school class. With input from both designers and end users, Henley made a second trip up to Natick with Gunny H to continue tweaking the designs he had worked on previously. It was on that trip that Gunny H made a fateful visit to a local Home Depot and discovered a color swatch from the Ralph Lauren Santa Fe paint collection called Coyote.
Though the color is now discontinued, it can still be custom mixed. If any of you motivators want to paint your house the original Coyote, just ask for RL color code SF11B (no, that's not an Army MOS joke). Gunny H took the swatch back to NCTRF and a tech scanned the color into the pattern that Henley had last developed. Though Coyote worked with the other colors, the existing pattern was still lacking.
As fate would have it, the engineers at Natick had recently received a few samples of the new Canadian CADPAT. "It looked good in theory but the color scheme was way off for our use," Henley recalled. "The Canadians had used way too much bright lime-green in the pattern. Using CADPAT as a starting point, Henley and Gunny H further developed their pattern by having one of the engineers produce a "snow" screen, simulating static on a TV without reception. Sections of the pattern were then separated with the new color palette applied. "It took a good bit of refining and pattern modification, but by the second day it came out good," Henley said of their work on what would become MARPAT. "We tweaked the colors just a bit more, printed out a sample, and were done."
The new pattern went through extensive testing at Quantico before its patent was filed on June 19, 2001. MARPAT made its official debut on the new Marine Corps Combat Utility Uniform at Camp Lejeune on January 17, 2002.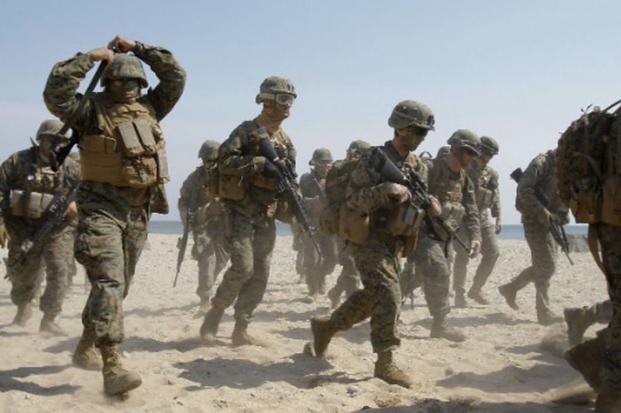 Since the introduction of MARPAT and the universal Coyote Brown gear that goes with it, other services have taken notice. Today, Coyote Brown is an integral part of the Operational Camouflage Pattern used on the latest version of the Army Combat Uniform worn by soldiers and airmen alike. That's right, OCP is the pattern and ACU is the uniform. It bears mentioning that OCP was developed as a joint venture between the Army's Natick Labs and Crye Precision, the original producers of MultiCam.
So, the next time someone makes fun of your uniform, you can claim sartorial superiority. After all, you're wearing a Ralph Lauren color.
---
More articles from We Are the Mighty:
The new uniform most sailors will wear every day was actually developed by SEAL Team 6
6 things geardos buy that are actually useful
Here are all the features on the new Air Force OCPs
We Are The Mighty (WATM) celebrates service with stories that inspire. WATM is made in Hollywood by veterans. It's military life presented like never before. Check it out at We Are the Mighty.